Tumse na ho payega – it's one phrase almost everyone has heard. People love to tell you that you can't do something, especially if it is a dream other than a 9 to 5 or a sarkaari naukri. And that's exactly the story Tumse Na Ho Payega tells. The movie is based on the book How I Braved Anu Aunty and Co-Founded a Million Dollar Company by Varun Agarwal, and directed by Abhishek Sinha. The digital movie stars Ishwak Singh, Gaurav Pandey, and Mahima Makwana in lead roles with Meghna Malik, Amala Akkineni, and Karan Jotwani as prominent supporting characters. Does Tumse Na Ho Payega touch your heart and make you feel like it could be your story? Read our review to find out.
It's relatable and sweet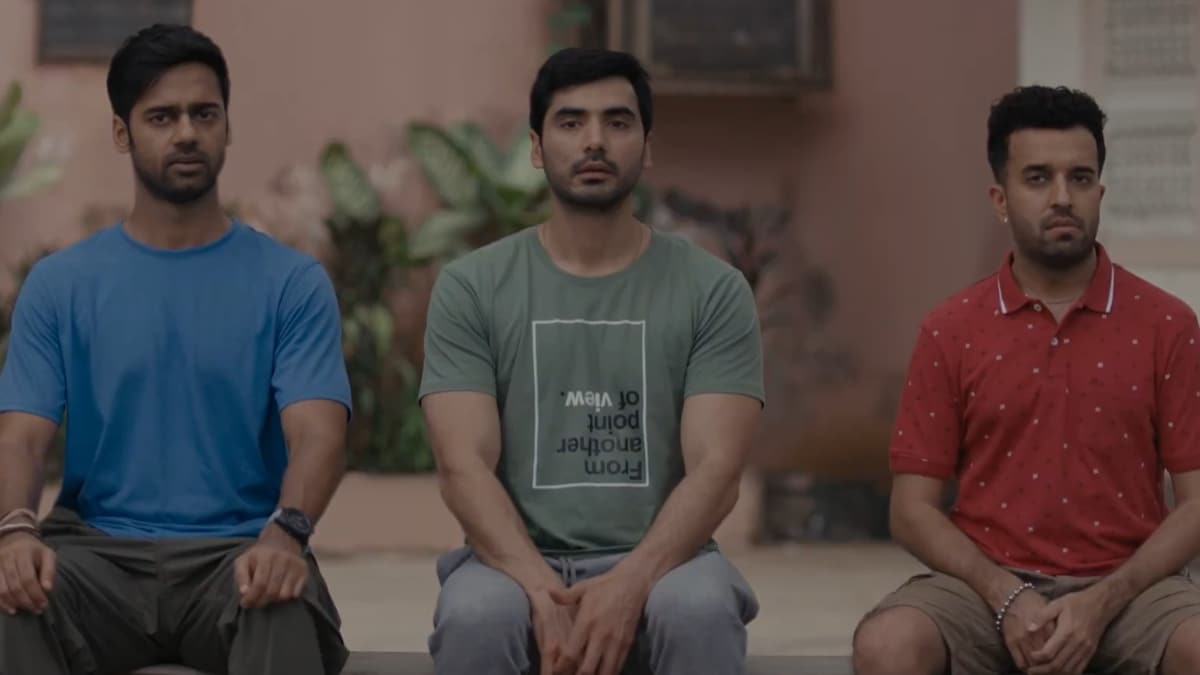 Tumse Na Ho Payega follows 28-year-old Gaurav Shukla (Ishwak Singh) stuck in a job that doesn't make him happy. When he is fired from his job, he decides to launch his own startup delivering homemade food to bachelors in Mumbai. A chat with an old colleague and his mother sparks the idea of how a lot of people living alone in the city of dreams miss their maa ke haath ka khaana. Along with his best friend Mal (Gaurav Pandey) and his crush Devika (Mahima Makwana), Gaurav takes on the challenge of running his own startup. When Mal joins him in the business, the two co-founders dream of making it big while keeping their values and principles intact. Gaurav and Mal's business, Maa's Magic, has its share of instant success as well as a major downfall. How Gaurav deals with it all while navigating his personal relationships forms the crux of the movie.
The more obvious villain in the film is definitely a greedy investor essayed by Parmeet Sethi. But the actual villain of the movie is Anu Aunty (Meghna Malik) who is a reflection of the society that pulls everyone down. Her favourite pastime is to poke her nose in everybody's business and give unsolicited gyaan. She is the typical Sharmaji jiske bete ke saath you get compared. Anu Aunty's son Arjun (Karan Jotwani) was always a top student, and now he is climbing the professional ladder quite swiftly. And Gaurav's mother portrayed by Amala Akkineni is always in a state of woe because her son isn't doing as well as Arjun, who seems to do everything well in life.
Good performances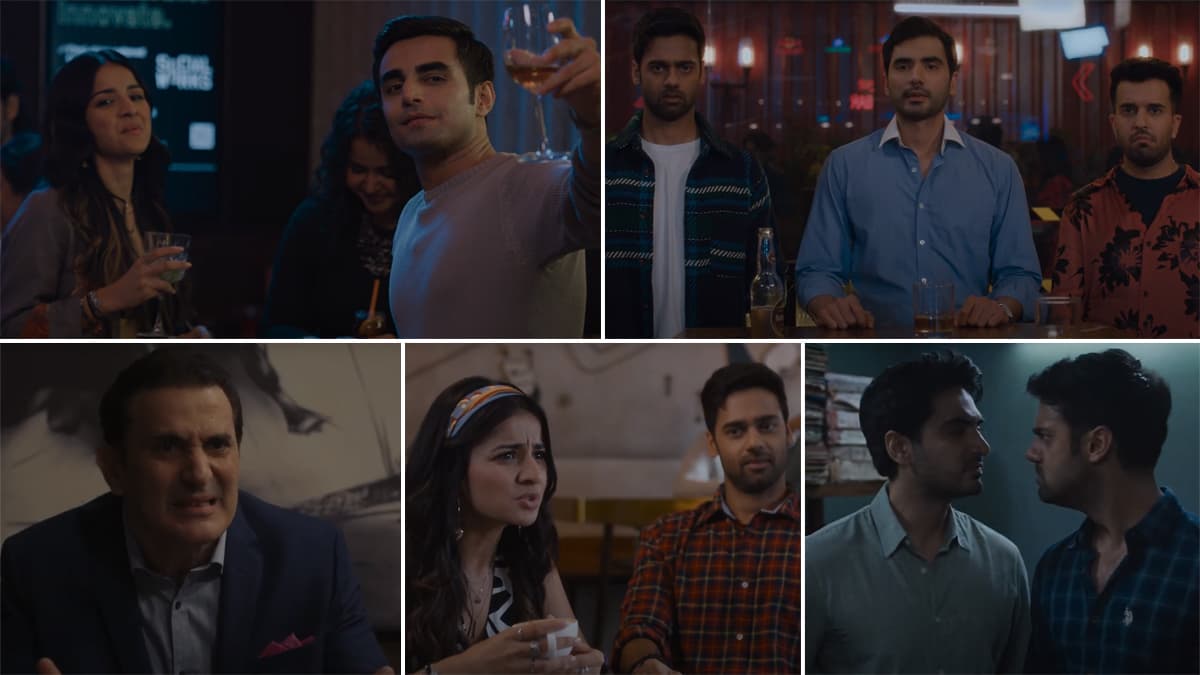 While the performances in Tumse Na Ho Payega don't really blow you away, the actors put up a good show. Ishwak Singh was seamless in his role as a disgruntled employee looking for a purpose in his life. While this isn't the actor's best performance, he still manages to sell his role quite well. Gaurav Pandey is the more practical friend, Mal, who is more of a thinker than Gaurav. He breezes through this character. Mahima Makwana holds her own in the film. Working as a social media manager for celebrities, she is the face of today's youth. Everything in her life is seemingly for the society at large. Like most characters in the film, she is also a victim of the log kya kahenge mentality, but she pulls through quite beautifully in the end.
Meghna Malik as Anu Aunty annoys you to no extent, that's how well she has embodied her character. Amala Akkineni as a distraught mother whose son refuses to abide by the rules of the society is like every other Indian mother.
One thing Tumse Na Ho Payega gets right is that you won't feel detached from it. Chances are you probably have heard some of the things Anu Aunty has said to Gaurav.
Tumse Na Ho Payega is now streaming on Disney+ Hotstar.
Can you watch Tumse Na Ho Payega with your family?: Absolutely, the film is a great family watch!
Featured Image Source