I'm a fan of Top Gun, I admit. A shameless one. The highly masculine, adrenaline-pumping, aesthetically pleasing film doesn't have any great acting or complex emotions on display. It's just beautiful. I've watched it countless times and I will still watch it on a bad PMS day just to watch Tom Cruise do his thing…and play volleyball. IYKYK.
So, it's no surprise that as soon as tickets went on sale for Top Gun: Maverick, I was one of the first to book. Expected to release in 2020, Top Gun: Maverick has finally made it to us 36 years after the original. What's different this time? Is it the same hyper-masculine men flying jets here and there? Or has something changed? After all, apart from the visuals of the film, nothing about Top Gun really aged well. But that was 1986, a very different time in cinema and the world. As an example, the stark absence of women in a batch of elite fighter pilots won't fly now (pun very much intended).
The first Top Gun had some heart-wrenching moments, like the sudden death of Goose and Pete Mitchell's complicated family background. For many years, no one thought a sequel to Top Gun was even warranted. In fact, Tom Cruise had completely dismissed the idea once. But now that we have a sequel, it needed to outdo its predecessor.
Here's how I think Top Gun: Maverick compares to the classic. Get your aviators out!
Top Gun finally acknowledges women as pilots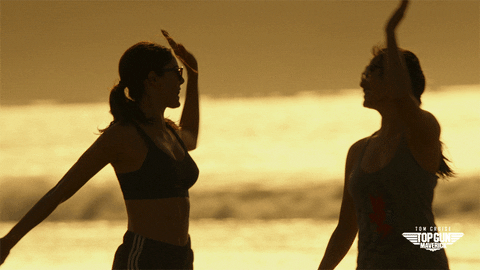 Even though Top Gun: Maverick focuses only on one female pilot, there are two in the programme which is kind of a breath of fresh air for this genre. As a fan, I was happy to see at least one woman take on the cocky men and kick their asses.
Would it be Top Gun without topless games on the beach?
Part of the throwback had to be a recreation of one of the most iconic scenes of Top Gun. All those abs, all that sand, and the glow of the sun making all those beautiful people glisten is a visual treat. And the best part is Tom Cruise handing over to the new generation in more ways than one – something that is apparent on the beach.
Goose's son gives Maverick and us the closure we all needed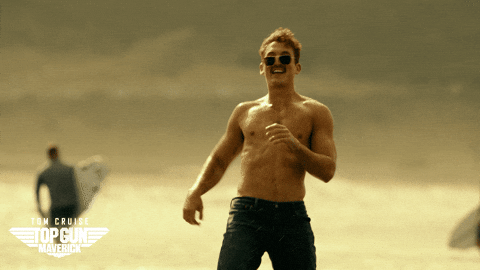 I won't give too many spoilers here, but we all know from the trailer that Goose's son is one of the main characters in Top Gun: Maverick. His storyline, along with his rocky equation with Pete Mitchell, gives us all the closure we didn't know we needed.
Iceman and Maverick have been best friends all this time, guys!
Okay, time for one wholesome spoiler. Iceman and Maverick have been friends since they graduated and it is a beautiful friendship. They banter and have an easy relationship which will warm the cockles of your heart.
We finally see the admiral's daughter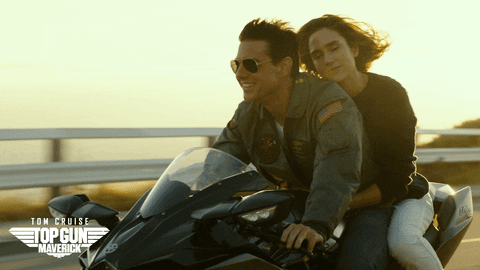 Penny Benjamin, the admiral's daughter, finds a fleeting mention at the beginning of Top Gun as one of the reasons why no one likes Pete Mitchell. Penny is now a mom and runs a bar near the flying school. She is also Maverick's love interest in Top Gun: Maverick but the purpose of the story is not to make him look like the hot, new thing in town.
The gorgeous, incredible visuals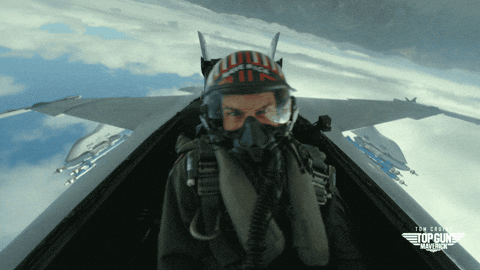 The visuals are everything that Top Gun: Maverick should have been. It's nostalgia wrapped in a fighter jet all the way. The beginning of Top Gun: Maverick is similar to that of its predecessor with all the polishing that Hollywood has to offer in 2022. The high-stress dogfighting, exhilarating mission training exercises in the air, and the beautiful pilots never disappoint. Yes, Tom Cruise races against a fighter jet on his bike.
If you loved Top Gun, you will walk out of Top Gun: Maverick with a smile on your face and a slightly sore throat from all the hooting. It's been worth the incredibly long wait.
GIFs Source
Featured Image Source