On September 9, Netflix released a rather intriguing documentary on the topic of social media and its impacts. Since the moment it dropped, The Social Dilemma became the hot topic of debate and for good reason too! This Netflix documentary features some of the former top executives from Facebook, Google, Instagram, Pinterest, and the likes. These are the people who worked on some of the most important features of these social media applications, and they're here with a warning.
If everyone on social media watched #TheSocialDilemma maybe we could start to reclaim the parts of our humanity that have been re-engineered by entrepreneurs who put greed ahead of community. Seriously, thanks to the filmmakers and @Netflix. 2020 needed this film! https://t.co/9ee8QbpN5i

— Jehmu Greene (@Jehmu) September 7, 2020
If you have ever owned a social media account, you would agree on one thing — it can be addictive. The industry insiders featured on The Social Dilemma speak not just on the addiction but also on various other aspects of social media that one may perceive as a consequence but are actually carefully planned features. In this day and age, especially with the ongoing pandemic and the consequential lockdown, social media applications have become our 'digital pacifiers'.
After watching this documentary, and listening closely to each of the warnings, we have compiled a list of key takeaways of which you need to make a note.
1. It's an algorithm for attention
Image Source
For the common man, a social media account is a way to escape the mundane existence of life for a few minutes. However, for the developers and the tech industry, the key business model is to prepare an algorithm to attract attention. Every additional minute you spend on each app is an additional point of data to tweak the algorithm.
2. The addiction is a planned feature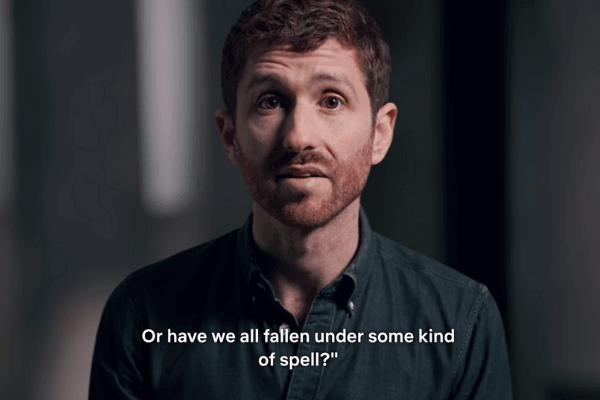 Image Source
Our addiction to social media may seem like a consequence of enjoying the amazing features of each platform. However, it is this very addiction that the entire code of social media is planned around. The shift towards artificial intelligence is an attempt to play around with this addiction for deep pockets in Silicon Valley to become deeper.
Related: Try These 6 Simple Steps To Beat Your Social Media Addiction 
3. The 'users' are the products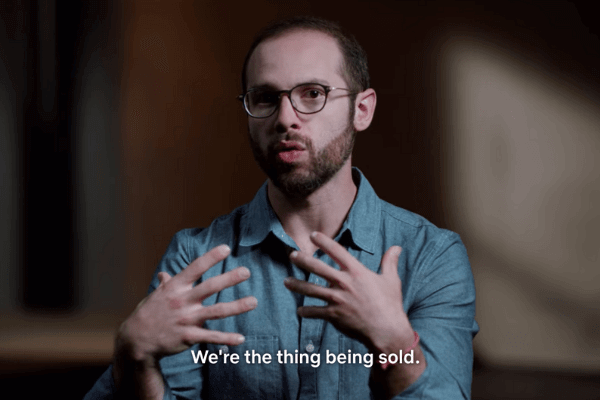 Image Source
When it comes to social media, the users are the products being sold. One of the most epic quotes from the show says, "If you're not paying for the product, then you are the product." This goes out to show that the 'free' aspect of social media that we so happily embrace actually has a deeper meaning that we never gave any thought to.
4. Fake news spreads six times faster than the truth
Image Source
Social media algorithms are not meant to work around 'goodwill'. If we expect the big Silicon Valley companies to have a conscience and sift through fake news to find the truth, the joke's on us. Social media is the bullet train of news — whether it's fake or real is for us to know.
Related: Think Before You Forward – 7 Ways To Spot Fake News On Social Media
5. It's a marketplace for 'human futures'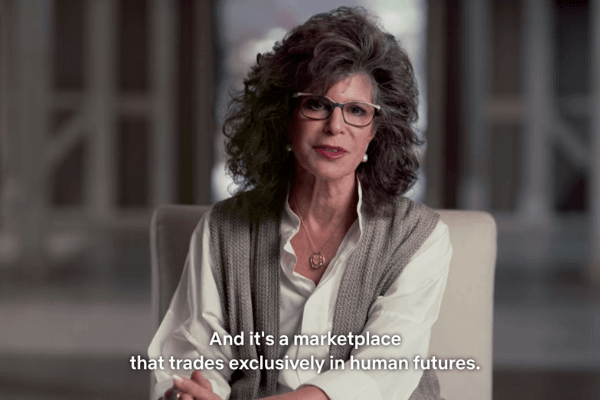 Image Source
The monetisation techniques used on social media to deliver advertisements to each user are part of a carefully designed model. Every click by every single person is recorded as part of this massive data that is then traded to help the Silicon Valley leagues get richer.
6. You don't choose the recommendations, they choose you
Image Source
Since all of your data is being stored and traded in the market, you can't be too sure of the recommendations actually being of your interest. Even a few seconds of a video you watch out of mere curiosity, or perhaps even by accident, could result in multiple recommendations on the same lines to tilt your interests. Imagine the impact it may have if those recommendations are all for propaganda and conspiracy theories?
7. The goal is simple: more money!
Image Source
The social media platforms which were once launched to simplify lives and unite communities have now narrowed down to one goal — more ads for more money. Through every click on a link, you're giving out not just any information but detailed, intricate data to companies. This data is then analysed and programmed to devise new algorithms to present you with more and more 'actionable content' that can be utilised by advertisers.
8. You're a lab rat, but you can be better!
Image Source
When you sit back and think about all the ways that we're being manipulated by these very applications, it can shake you up! We're all lab rats in this massive global experiment where companies are competing for our attention. Our basic privacy is being sold for peanuts for a future where we could be controlled by these very tools. However, it's not the end of it all. There's still time, however less, for us to take back control.
According to these industry insiders on The Social Dilemma, you can follow rules and alter your lifestyles for the good. The thing to remember here is that social media isn't the problem, the business model is.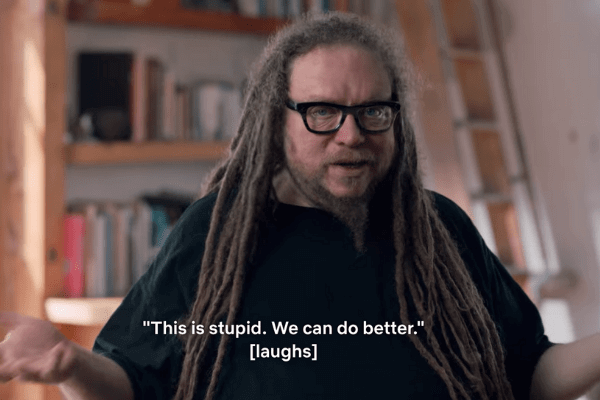 Image Source
Therefore, controlling the impact of it is still somewhat in our hands. Here's what you can do to contribute towards a saner world:
Leave all devices outside the bedroom at least half an hour before bedtime
Do not allow children access to social media before high school
Turn off the notifications of all apps that you don't need to be reminded about every few hours
Utilise the digital well-being feature that many mobile companies are now incorporating into new models
Monitor your daily digital activity in terms of hours spent online
Work on a 'digital budget' with your kids to arrive at a reasonable duration for daily screen time
Instead of watching the recommended section, pick and choose what you want to watch online
Conduct multiple fact-checks before you begin sharing information that you found through social media
Be conscious of every permission you grant to apps and websites, including GPS, camera, contacts, and calls
Follow people with views against yours to keep yourself aware of the reality that there's more to the world than what you're presented with on your feed.
The Social Dilemma: A must-watch for all!
Many of the industry insiders featured on The Social Dilemma don't even allow their own kids to be on any of these platforms. Moreover, many of the above-mentioned tips have come straight from these very industry experts! Kinda makes you think, doesn't it?
While we have listed down all the key takeaways from the documentary, we would still recommend watching this masterpiece. The Social Dilemma is an eye-opener in many ways and is something that we all need to consciously watch and understand.
You can watch it on Netflix.