Hie there! Are you prepared for another blissful week ahead? Because the horoscope of this week looks bright and hopeful, unlike your boss's mood.
1. Aries (March 21 – April 19)
You are on the path of building up yourself and I appreciate it. But there is a fine line between being productive, doing research work, and being a lunatic on a hunt. And I'm sorry to say you kinda fall into the latter currently. So while you are all about reaching that zen mode and preparing yourself for 2021, maybe take a little break. A little sunshine is good for you, so go on the terrace and chill with your mom a bit. Peeling peanuts, bitching about your neighbours, and taking a nap under the sun is the ultimate form of relaxation. Go ahead, grab the dabba of peanuts, and do it.
AAE Pro Tip: Shell a kilo of peas as well. Your mom will see them and make kachoris.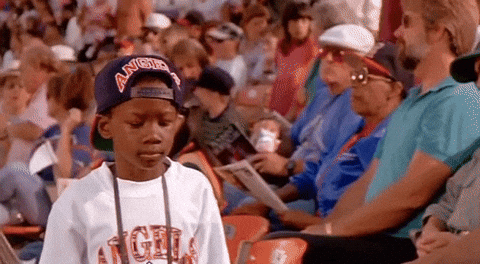 2. 

Taurus (April 20 – May 20)
Talking about sunshine, when was the last time you got to see some? I see that work has been driving you crazy but you need to get a grip honestly. So while you can't avoid late-night meetings, you can definitely put yourself on mute, order some biryani, and have a party for one. And talking about partying, the horoscope of this week predicts a catch-up with your ride-or-dies. And that too in person, so show a little more fake enthusiasm to make it through this, you got it.
AAE Pro Tip: Also, order some sunscreen. You'll be going out and you need it.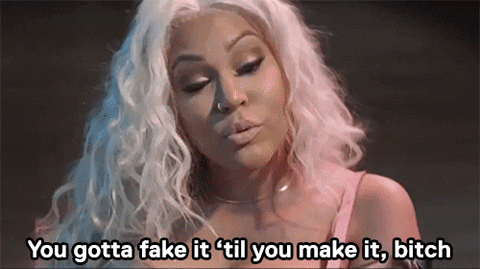 3. Gemini (May 21 – June 20)
Someone is getting all mushy and emotional with the year coming to an end. Well, 2020 wasn't the best, so you should be a tad bit happier about it ending. Or is it just that you have been feeling a little lonely lately? My dear Gemini, if you feel like you need to vent or get some emotional support, you know who to ring. And no, I don't mean your ex, I mean your loyal bunch of friends. Because a little trash-talking, gossiping, and heart-to-heart can really do you good. So cheer up, because you made it through the year, and the last few weeks without a lover shouldn't bring you down. Also, maybe this isn't the right time to watch Holidate, start binging the Home Alone series instead.
AAE Pro Tip: Seriously, stop watching 50 First Dates. Watch Warrior Nun if you absolutely need to.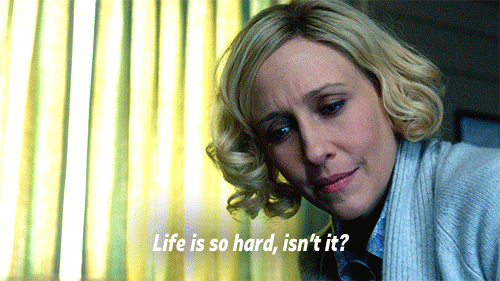 4. Cancer (June 21 – July 22)
You have finally started to let go of your inhibitions and being more vocal about your thoughts. Good for you, Cancer! And even though you are vocal about your mean and rude thoughts too, it's okay because your friends can deal with a little tough love. So, keep at it because 2021 is going to be your bitch and you need to be fully prepared for it. And yes, I'm straight up hinting to party this year off because there is no better way to say bye-bye to 2020. A small gathering never hurt anyone as long as everyone shows up with a sanitiser as their plus one. So, start planning because we all know how you love to play Monica.
AAE Pro Tip: Just make it a mask-themed party, everyone will show up.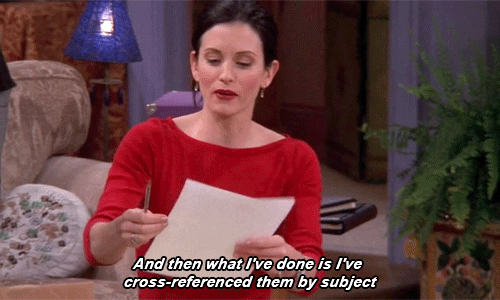 5. Leo (July 23 – August 22)
It is good that you have been keeping a safe distance from any disaster waiting to happen. That is being truly in your element and being in control of your Leo self. That is why the horoscope of this week comes bearing rewards for you in the form of some quality time with your little crush. So you better gear up because things might turn steamy quickly. And you should just get into it before your over calculative mind starts analysing the depth of the situation. Come on, fun Leo >>> analytical and calculative Leo. So let loose and have some fun while you are at it.
AAE Pro Tip: Don't go to Cancer's party. Someone with a cold will double dip and give you a cold.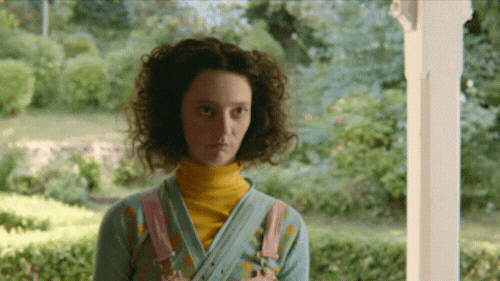 6. Virgo (August 23 – September 22)
Looks like someone is in the mood for a vacay. Well, we all deserve one after this disastrous year and you are so right to dream of it. But, it is time to turn your dreams into reality and plan a nice weekend away from your MIL and household chores. Make use of all those saved posts on Instagram of jungle safaris and infinity pool resorts. The horoscope of this week gives you a heads-up as the weather is lovely and you could use a little time away from your boss and their constant bickering!
AAE Pro Tip:  Take Wednesday off and throw yourself a picnic in your balcony. The sun will be out and it'll be lovely. 
7. Libra (September 23 – October 22)
I remember mentioning a little something about investments last week. And if you are still ordering makeup, I would suggest you get a grip on yourself. And what is all this re-doing your whole room? You should really just sit down for a minute and take my advice seriously for once! All those late-night hours of scrolling have started to show on your face. So maybe it is time to shift your focus to yourself this week and take a little break. There is nothing more underwhelming than being sick and tired around this time of the year. But if you are in the mood to do something really underwhelming, just watch Durgamati on Amazon.
AAE Pro Tip: Use the sheet mask you bought last week while you watch Durgamati.
Related: Durgamati Review: A Horror Film That Turns Into A Terrible Comedy
8. Scorpio (October 23 – November 21)
The horoscope of this week predicts some fun and chill times with friends and family. You have been getting out of your shell. And on a scale of being emotionally unexpressive to Cancer expressive, you aren't doing that bad. Be open to communication and love this week but you are going to receive plenty of it. And even your boss or some extra presentations won't dull your mood because you are feeling in your element. But don't let your boss trick you into working extra just because you are being cordial. Take your stand and hit that mute button.
AAE Pro Tip: Yes, you should definitely go to Cancer's party. But don't have the dip, it'll make you sick. 
9. Sagittarius (November 22 – December 21)
Sagittarius season is still shining bright on you, so make the most of it while you can. This also means that if you have been ghosting people or just dodging them, quit being a diva. It is time to actually address your concerns regarding things than acting moody and stepping out of a conversation. And since you know you will have to face them someday or the other, just do it now and rip the bandaid off. Trust me, you will feel lighter and maybe even appreciated for being honest and vocal about your feelings for a change. Also since it is birthday month, you can use it to your unfair advantage and still get away with it, so just do it.
AAE Pro Tip: Send everyone your issues in an email. Make bullet points, people will love how concise you're being.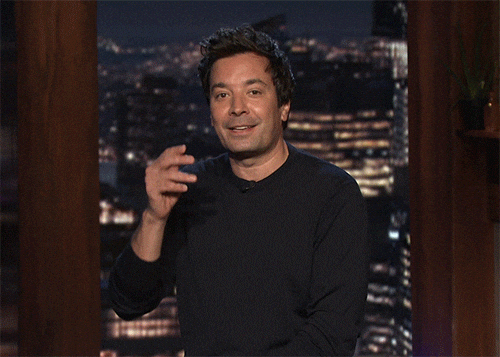 10. Capricorn (December 22 – January 19)
Dear Capricorn, I see you giving the best advice and suggestions to your near and dear ones, which is so appreciable. But what happens to the advice and suggestions when it comes to your life? It is high time that you start practising what you preach. You really don't want that ship to sail away and then be sour about everything. Come on, be a true Capricorn, and take things in your own hand and get them done. Also, if you need to feel better, binge all the Christmas movies on Netflix. And order fries. With peach iced tea. You are sorted.
AAE Pro Tip: Yes, The Princess Switch movies are very bad. Yes, it's okay to love them. No, don't tell anyone.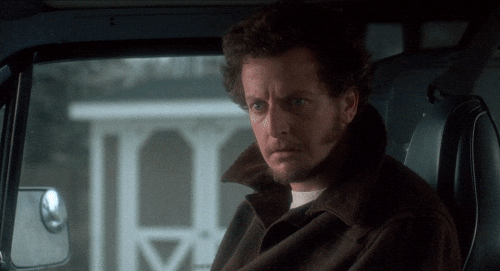 11. Aquarius (January 20 – February 18)
The horoscope of this week is blessing you with the best time. A reunion week with your best buddies is on the cards, so cheer up! But don't be all fun and games and forget about your work desk. Show some love to it as well and get some pending work done because even though it is year-end, your boss is still not pleased and you can't risk your bonus. Also, it's great to see your usual cribbing-about-everything attitude back in the closet, so start being a little appreciative of things. And people. And your pets, give them the damn treat!
AAE Pro Tip: Whenever you get the urge to complain, eat some karela.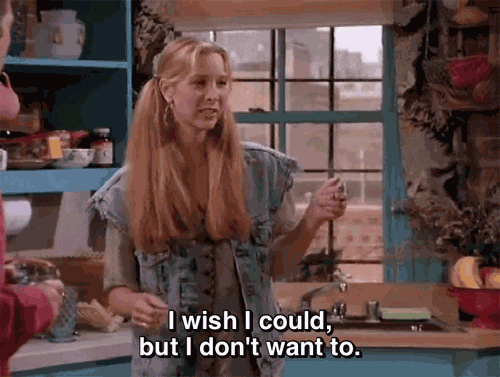 12. Pisces (February 19 – March 20)
Looks like this week is going to bring some troubled times and spats with your family. But you need to stay calm and think rationally to sail through the week. After all, which family doesn't fight over the remote of the TV? So, let these things slide and don't take them to heart. Just be yourself and change the Netflix and Amazon passwords, and see things get back in your control. You've really got to lead according to the horoscope of this week, so use all the tools at your disposal. But maybe keep that belan down, you don't want to end up hurting your own self.
AAE Pro Tip: Put a child lock on your family's accounts. Why stop at changing the password?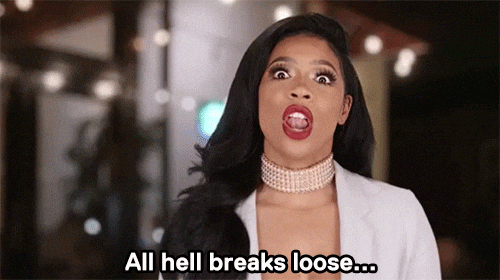 Stay in bed and have a lovely week ahead!