The iconic Madhuri Dixit Nene has made her Netflix debut with the mysterious drama The Fame Game. And to be completely honest, the show proves why she is a legend. The drama revolves around superstar Anamika Anand, a mother, a wife, and a daughter. In all fairness, Madhuri Dixit knows how to get into the skin of her character. The glamorous portrayal in front of the camera is pretty convincing, but the ugly truth behind it will take you on a ride. Read The Fame Game review here before you decide to immerse yourself in the 8-episode long series.
Related: Gangubai Kathiawadi Review: Alia Bhatt Proves Naysayers Wrong With Stunning Performance
The messy reality behind the glamour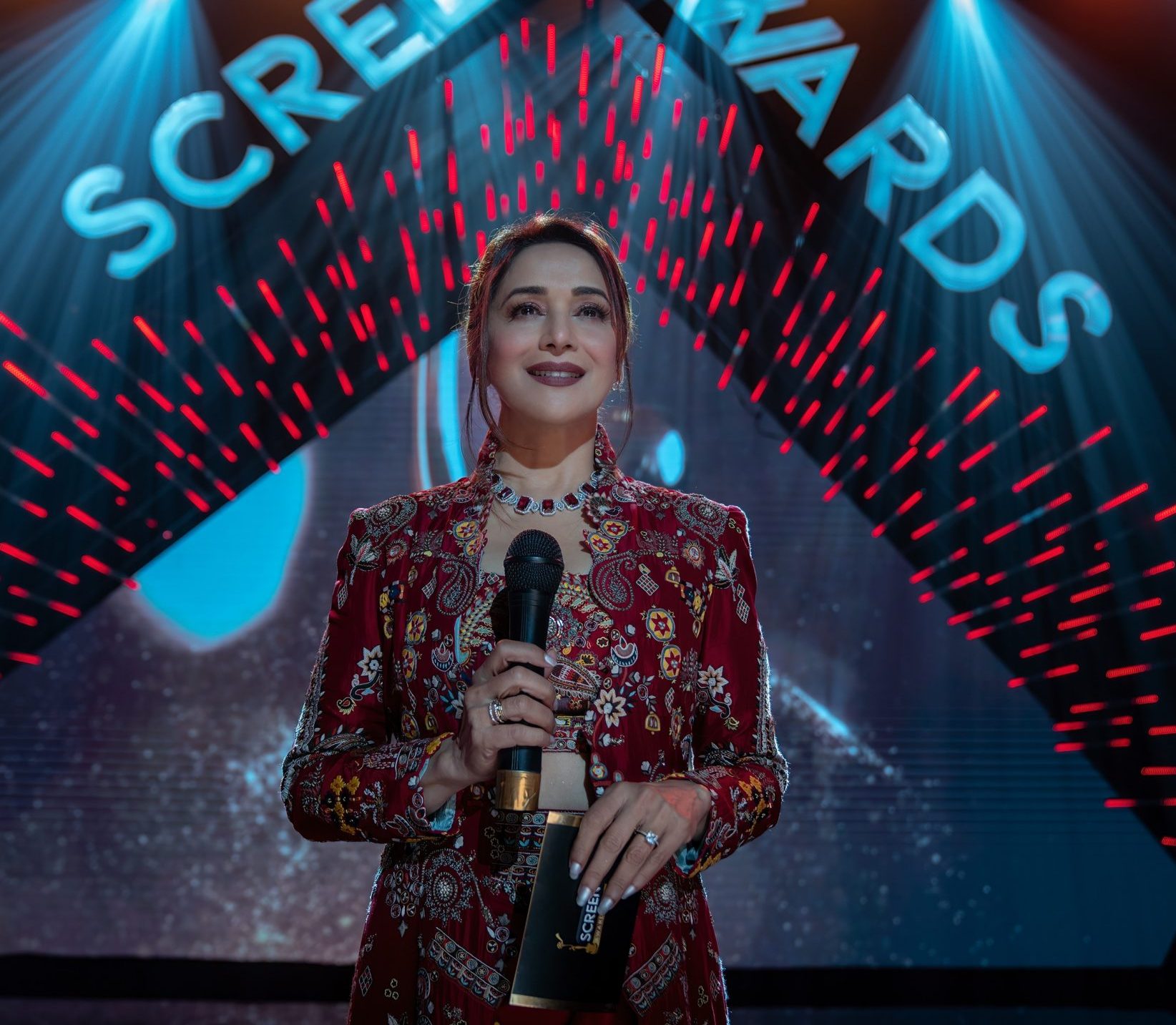 Anamika Anand is the biggest superstar of Indian cinema and has everything one can dream of–an amazing life, a loving family, and a supportive partner. But when Anamika returns from an awards night with her husband and producer Nikhil (Sanjay Kapoor), things take a quick turn. The superstar goes missing the next morning leaving no clues behind. And when the police get involved, they start digging into their real lives and what goes on behind the camera. The tense relationship with her husband is not really a secret. The pressure from her daunting mother constantly keeps Anamika on the edge. But her bond with her kids seems genuine and real but doesn't come without its own problems.
The flashbacks and the impending mystery
The story takes a slow route and keeps going back and forth between reality and flashbacks from six months ago. This brings new characters into the story that add more drama and makes the missing case more complicated. One such character is Manish Khanna (Manav Kaul), Anamika's co-star and ex. When Nikhil's movie is almost declared a flop, he decides to do a quick recast and bring Manish onboard who shares sizzling chemistry with Anamika onscreen. But as it goes, the couple also shared the same chemistry offscreen when they had an affair 20 years ago.
As the show moves ahead at its own pace, Anamika is seen trying to woo Manish once again. And the tension between her and Nikhil starts increasing. But why does she go missing? Is all the tension just a farce to sell to the police with something even crazier happening behind the camera?
Strong performances but the show moves slowly
Madhuri Dixit is, without a doubt, the star who steals the spotlight with her performance. But Sanjay Kapoor nails his role as the screwed up husband and producer. Along with that, Manav Kaul, as Manish, adds a mysterious touch to the story. The Fame Game is an intriguing drama that keeps you hooked to the screen but moves at an extremely slow pace. If you have the patience to sit through the series and put the story together piece by piece, it is definitely a decent watch.
Featured Image Source