Not that we need any more proof, but Shah Rukh Khan showed us once again why he is not only the king of Bollywood but also the king of comedy. His recent podcast with AIB was brutally savage and funny. The Raees actor spared no one with his witty punches. Didn't catch the Shahrukh Khan-AIB podcast last evening? Here are some of the hilarious moments from the interview.
1. When he couldn't figure out why he is pulled into every controversy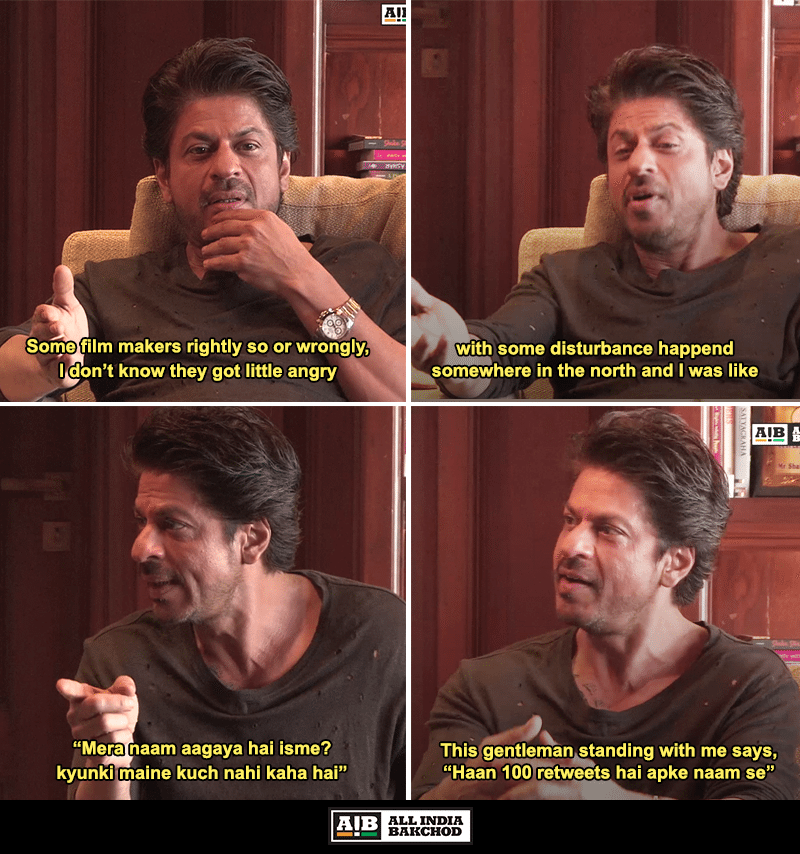 2. When he regretted he didn't get a chance to give a powerful speech like Meryl Streep
3. When he gave an insightful behind-the-scenes peek at award functions
4. When he candidly called out girls for their outfit choices
5. When he compared Fan's failure to AIB's roast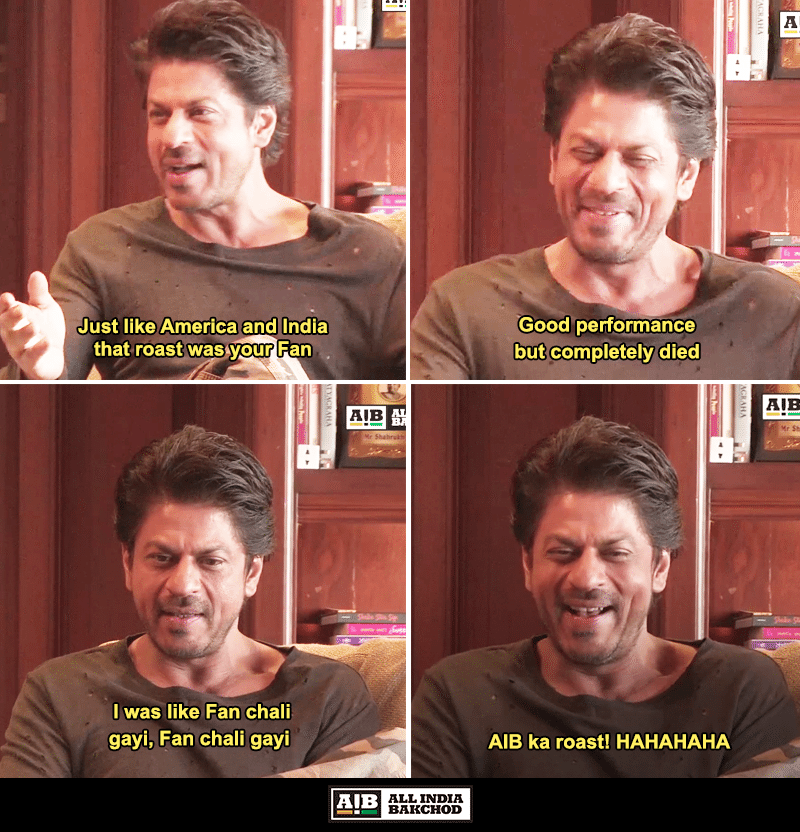 6. When he was so modest about stealing the spotlight away from couples on their wedding day
The video has got over 1 million views and counting on YouTube. Watch it here and tell us if you agree with how funny Shah Rukh is.
Pictures courtesy: AIB