If you thought Sardar Udham would be yet another patriotic film with little to no common sense, we wouldn't blame you. But when you watch the film, you realise that this film is far from the stereotype. Since its release, Sardar Udham has been garnering praise from several quarters for many reasons. We watched the film to know why. Here's why this film deserves all the accolades it's receiving.
The quiet intensity of Vicky Kaushal
He has matured far beyond the overly shouty, jingoistic character he played in Uri. If you thought he was a bit unbearable in that film, you will be pleasantly surprised with his portrayal of Udham Singh.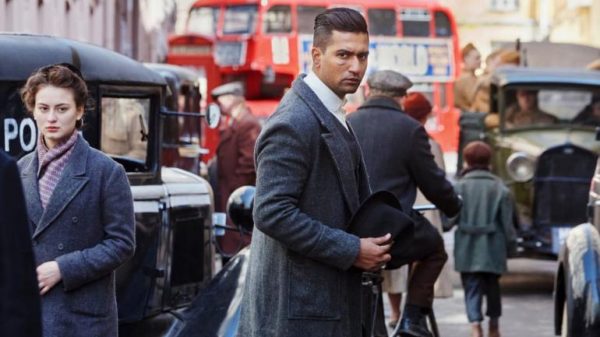 The details of the last few years of Udham Singh's life
Instead of focussing entirely on Udham Singh and his life story from beginning to end, the film also gives you a glimpse of the political environment in which he planned his mission to kill O'Dwyer. Unlike every Bollywood film on a similar subject, the main character has not been portrayed as existing in isolation from the rest of the world.
The brilliant cinematography
There are so many frames and shots that will take your breath away in Sardar Udham. Resist the urge to pause and admire because this is one film in which the visuals and the story are constantly vying for your attention.
The supporting cast
Most notably, Amol Parashar and Banita Sandhu leave a solid impression even in their few minutes on screen. The other members of the supporting cast also make a significant impact throughout the film. For once, this is not a film that is entirely dependent on one actor.
The dialogue between O'Dwyer and Udham Singh
With no dramatics, no music, no violence, the one sequence when Udham Singh realises that O'Dwyer feels no remorse at all for the massacre will give you goosebumps.
The background score
It adds to the film without being overpowering or overwhelming at any point. The music is subtle yet powerful when it needs to be.
The lack of British people forced to talk in heavily accented Hindi
This has been one of our pet peeves in all Bollywood films centred around the British rule. And it was a huge relief to hear most of the British cast talking normally in Sardar Udham.
The historical accuracy that is missing from most patriotic films in Bollywood
There are no lies in Sardar Udham, there is no character constantly upholding the values of Indians over the British, and there is no attempt to vilify any community. This should be the bare minimum of filmmaking but, sadly, we all know it isn't. So when a film comes along without any "embellishments", it's a welcome surprise.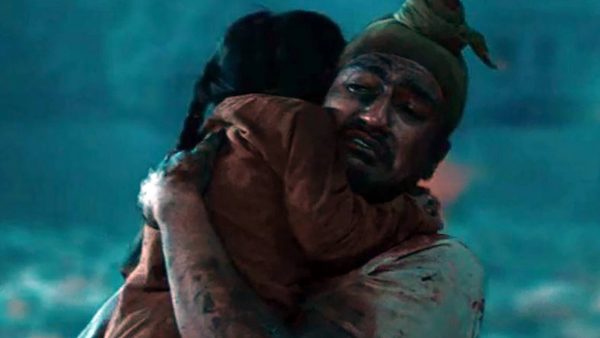 Shoojit Sircar's raw depiction of the Jallianwala Bagh massacre
We've all read about this day in our history lessons but very few have been able to depict the reality of the horror of this massacre. In Sardar Udham, you will see what is possibly the rawest, most accurate depiction of what happened that day in Amritsar in 1919. Even though the mass murder happened over a hundred years ago, you will feel several emotions when you watch this sequence. Evoking such emotion is difficult to manage at a time when we have access to the best of global cinema. Yet, Shoojit Sircar, Vicky Kaushal and the whole team of Sardar Udham achieved the near-impossible with this sequence.
If you haven't watched Sardar Udham yet, stream it now on Amazon Prime Video.
Featured Image Source