Ross Geller (also known as David Schwimmer in the real world) didn't have the best luck in Friends. He thought he and Rachel were on a break when he slept with someone else, and that haunted him for years. He lost his precious post-Thanksgiving sandwich, had a meltdown and was put on "sabbatical." He couldn't get a simple name right at the altar, and got divorced way too often.
But all that aside, people thought he was a good guy. That may have changed now. Apparently, Ross Geller steals beer now. Obviously, paleontology doesn't pay too well.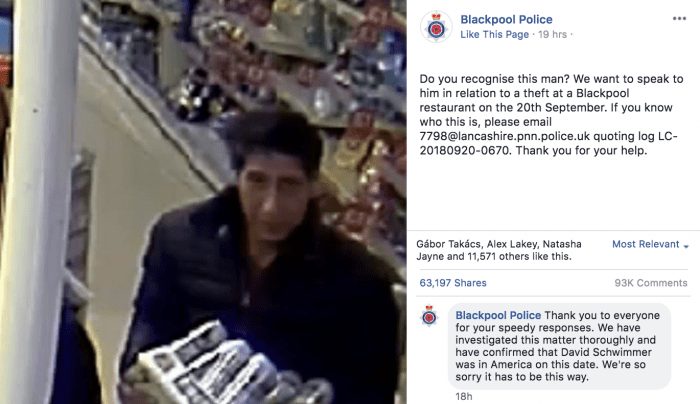 Image Source
Blackpool Police, in the United Kingdom, released a picture yesterday of a man stealing beer. Soon after, people started pointing out how much the suspect looked like David Schwimmer.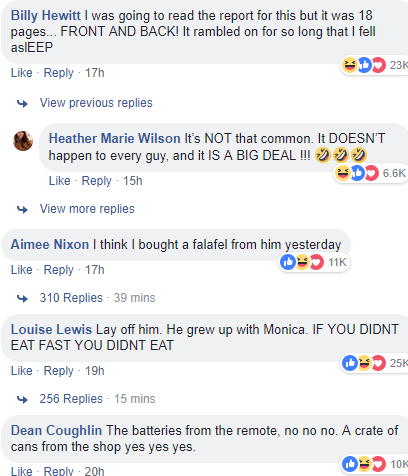 David Schwimmer and the suspect looked so similar that the cops had to clarify that it wasn't him.
But even after the clarification, the comments have been pouring in. And they're downright hilarious!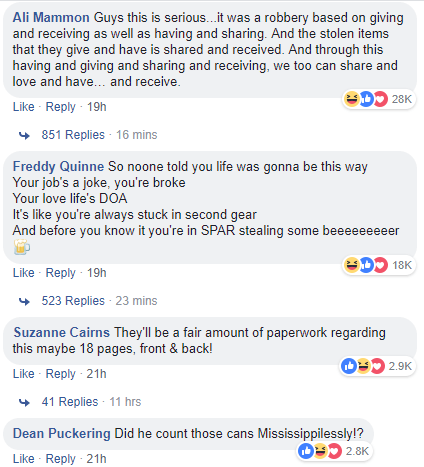 We thought this was Ross too. Because, as Phoebe Buffay would say, Ross can!