Anvita Dutt creates magic yet again with her fine direction in her latest film, Qala. The movie stars Tripti Dimri and Babil Khan in the lead roles. Qala is a story about a successful, talented young singer who is struggling to let go of her past which is haunting her present. And even after being at the top, she constantly feels insecure and keeps seeking her mother's validation which she never gets. Here's our review of Qala which is no less than a work of art.
Qala shares a toxic relationship with her mother
Qala Manjushree is one of Urmila Manjushree's twins who made it out alive but her brother couldn't. And after learning the fact that Qala is the stronger child and the reason for her twin brother's death, Urmila resents her from the start. This is the very first instance of the toxic mother-daughter relationship that is explored throughout the movie. Urmila always wanted to pass her family's singing legacy to her son, but she decides to give Qala a chance instead. And she is a brutal teacher to her own child, to say the least. She always makes Qala feel lesser than her unborn twin and tells her that she can never be a man but can at least work hard to be on top. Her mother's constant disdain and disapproval make Qala go to any lengths to please her mother but that almost never happens.
Things take a quick turn when Urmila takes Qala to debut in front of singing maestros and meets Jagan there. Jagan is a raw but brilliant singer who is an orphan and grows up in the neighboring gurudwara. Urmila instantly feels connected to him and treats him as her own son and even gets him to move in with them which further pushes Qala away from her. Seeing Jagan getting all the fame, attention, and affection from her mother, Qala does everything possible to be seen by her and the people around them. But when nothing works, she takes a dreadful step to end it once and for all.
A visual masterpiece that easily spins difficult topics into the storyline
The struggle of a young woman in the industry hits you from the very beginning of the movie. The story keeps going between Qala's past and present and it shows the hardships she faces along the way. Her effort in maintaining a facade when there is a storm brewing inside her makes you sympathise and relate to Qala more than ever. Anvita Dutt doesn't shy away from showcasing mental health issues in a story that is set all the way back in the 1930s.
The cast of Qala is everything!
Anvita Dutt has done a brilliant job casting Tripti Dimri and Babil Khan in the lead roles. Tripti brings an ocean of emotions and delivers her scenes to perfection. From being the timid Qala to shedding her inhibitions and rising to the top, Tripti goes into the very skin of her character and does a great job as the main protagonist. And Irrfan Khan's son, Babil Khan, makes a remarkable debut as Jagan and leaves his mark. Along with these two, Swastika Mukherjee does a fantastic job as Urmila, the mother who is blinded by affection and care for Jagan and neglects her own blood. The supporting cast, including Varun Grover, Amit Sial, Samir Kochhar, Abhishek Banerjee, and Girija Oak, bind the story together with their performances.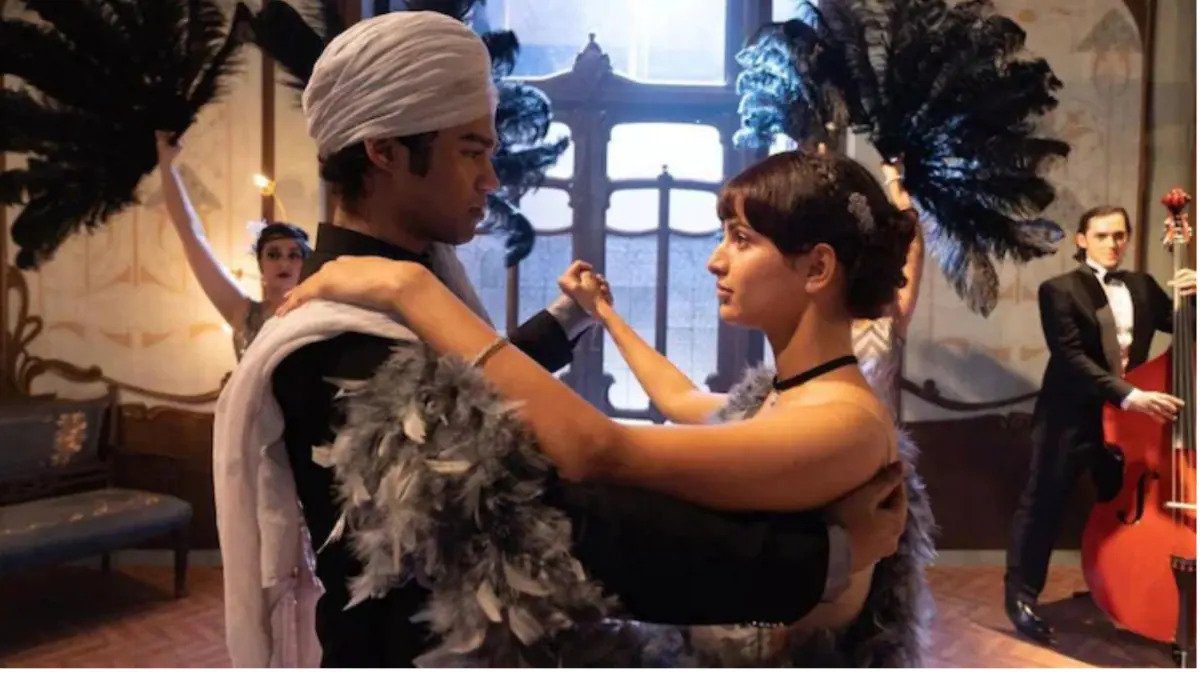 Apart from the direction and storyline, the musical compositions in this movie deserve special mention. Amit Trivedi adds magic with his background scores that lend to the aesthetics of Qala.
Qala is now streaming on Netflix.
Featured Image Source
Related: Drama, Thrillers, Comedy, And More: December OTT Releases To Watch Out For