Plan A Plan B, starring Riteish Deshmukh and Tamannah Bhatia in lead roles, is Netflix's latest offering in the rom-com genre. The quirky and witty trailer gave us hopes of something fresh and exciting. And the concept of pitting a divorce lawyer against a matchmaker is interesting, to say the least. But does it come across as a fresh rom-com with lots of meet-cutes and more or is it just another run-of-the-mill film with a predictable storyline? Read our Plan A Plan B review to find out.
Matchmaking in the age of Tinder?
Nirali (Tamannah Bhatia) is a psychologist who is heartbroken AF but still a hopeless romantic. Along with that, she is also a matchmaker who wants to take the legacy and business of her mom (Poonam Dhillon) ahead. Nirali takes charge and gets herself a nice, cosy office in a co-working space. But the interesting part is that she shares the space with Kaustubh, a stubborn and arrogant divorce lawyer. They both have contrasting personalities, just like their work, which leads to frequent clashes, mostly verbal. And Kosty's ideology of 'why get married when you can just do it' irks Nirali and makes her wonder what lies beneath his arrogant nature. But the classic bitching behind her back and her eavesdropping on him leaves Nirali bitter with Kosty. That is until she meets his ex-wife whom he hasn't divorced yet.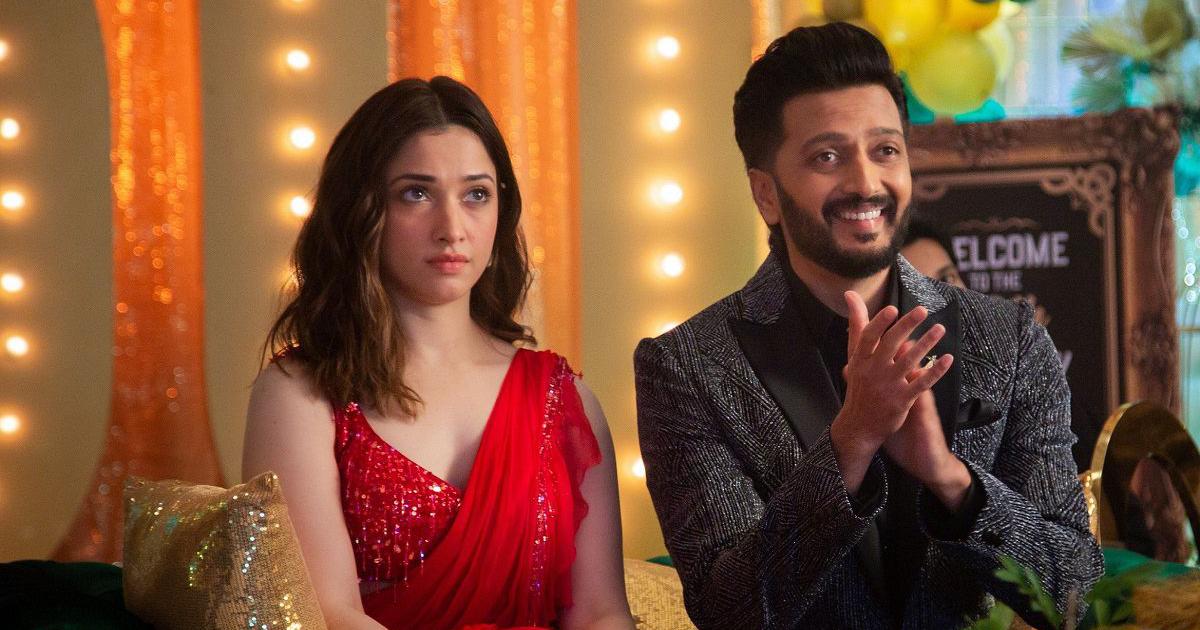 All of this makes Nirali see Kosty in a different light and what follows next is a drunk call and some confrontation. Eventually, the hate-at-first-sight barrier breaks down and pushes the story into a slow love-my-nemesis angle. But there is nothing new, quirky, or interesting about this angle. The storyline is predictable from the first minute and doesn't have any surprises in store for you.
The cast could have packed a punch but it was borderline average
The casting of Plan A Plan B looks rather intriguing with powerhouse Riteish Deshmukh and Tamannah Bhatia along with Poonam Dhillon. But, sadly, everyone was just average and displayed mostly missable performances. Poonam Dhillon still adds a little charm by being a fun mom at 60 throwing parties with her clan, but that's about it. If the storyline was better, there might have been stronger performances. So, nobody surprises you with their acting and it looks pretty dismal for a Netflix rom-com.
Plan A Plan B can make for a decent watch for the weekend, but don't expect your minds to be blown or your hearts to be moved. It is now streaming on Netflix.
Featured Image Source
Related: Vikram Vedha Review: Hrithik Roshan Lights The Screen On Fire In This Action Thriller