If Dilli ki garmi is killing you, now is the perfect time to pack your bags and take a trip to a hill station with your kids. The heat, along with your kids' abundant energy, might be taking a toll on you too. So, we've got the perfect recommendation for you. If a trip to Switzerland is on your bucket list, but you can't make it there yet, take a trip to the beautiful Kausani. Known as the 'Switzerland of India,' Kausani is a creative mind's dreamland and a backpacker's heaven. That's not to say children won't enjoy this place. This quaint hill station in Uttarakhand gives you a view of the alpine hills and the majestic Himalayas with ample activities for kids to take part in. Getting to Kausani from Delhi can take anywhere between six to 12 hours, depending on your mode of transportation. So, here are five places you can visit with your kids in Kausani.
1. Sumitranandan Pant Gallery
Kausani was home to the famous Hindi poet, Sumitranandan Pant. The Pant Gallery is a homage to the poet and showcases his poems and numerous other literary works. The gallery houses a vast collection of Pant's daily use items, the letters written to and by him as well as the awards won by him. The Sumitranandan Pant Gallery is a great place to take kids to Kausani, especially if they have an interest in poetry and other literature.
2. Kausani Tea Estate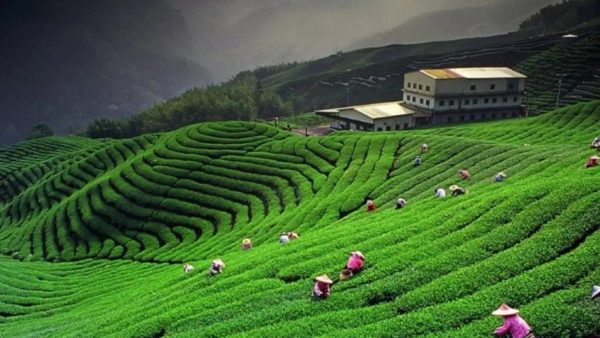 Summers are the best time to visit the beautiful Kausani Tea Estate. While the place has favourable weather conditions throughout the year, summers and monsoons make for the ideal time to enjoy the lush greenery. The tea plantations are spread across an area of almost 208 hectares. Kausani Tea Estate is known to produce some of the best quality tea in the country. You can tour the factory to see how the tea leaves are processed and packed for export. It's a great place for kids to visit as well, combining a fun outing with an educational trip.
3. Rudradhari Falls and Caves
Located on the Kausani – Almora Road, Rudradhari Falls and Caves is one of the must-visit places in Kausani. It is a great place for trekking as well. The waterfall is a natural wonder with lush green paddy fields and can be seen while trekking to Adi Kailash region or Trishul Parvat. There is also a temple devoted to Lord Shiva and Lord Vishnu in a small cave near the waterfall, which is also a tourist attraction.
4. Kausani Planetarium and Observatory
Which kid doesn't like gazing at the stars and the moon? Kausani Planetarium and Observatory is the perfect place to do just that. Live planet shows are available here where you can see Jupiter with its four moons through an astronomical telescope. You can also view Saturn with its rings, the moon with its craters, Mars, Venus, and more celestial bodies. The Kausani Planetarium and Observatory will be a delight for kids and adults alike.
5. Starscapes Observatory
Earlier known as the Stargate Observatory, this is a private observatory in Kausani. It conducts workshops for schools and amateur astronomers and is the ideal place for astrophotography. Starscapes Observatory allows you to take a guided tour of the night sky, and observe the moon, planets, star clusters, galaxies, and nebulae through a telescope. They also give you a lesson on how to photograph objects in the night sky and how to view the sun directly without hurting your eyes. There's also a space and astronomy museum at the observatory from where you can take some memorabilia home. This is one of the best places you can visit with your kids in Kausani.
Featured Image Source
Related: Hidden Gems Of Shillong: 6 Spots That Showcase The Beauty And History Of The City