If you're a fan of RuPaul's Drag Race, you will be familiar with Peppermint, who may not have won the ninth season, but definitely sashayed her way into our hearts. Originally from Delaware, Peppermint started performing drag in Manhattan nightclubs, and is the second openly trans contestant to have ever competed on RuPaul's. Very aware of her visibility and responsibility as a transwoman and a drag performer, Peppermint is on a tour in India right now, and will be performing in Kitty Su in Mumbai on 27th March, Delhi on 28th March, and Bengaluru on 29th March.
All About Eve managed to catch up with her before she sets off on what definitely seems like an epic tour!
Q: Let's start with, what drew you to drag?
A: My desperate need to express myself as a woman. It's the strength, independence and freedom that Drag promised. That, and the sparkling dresses.
Q: How did you come up with the name Peppermint?
A: It's actually my favorite candy!
Q: You identify as transgender, while drag, many believe, is a cisgender activity. How do you straddle these two worlds, and do you think that belief has any merit to it?
A: Yes, historically there is a basis for this. But drag, along with everything else, changes and evolves. Drag is brilliant and so much fun. Everyone is a fan and everyone wants to participate. I do believe drag is for everyone.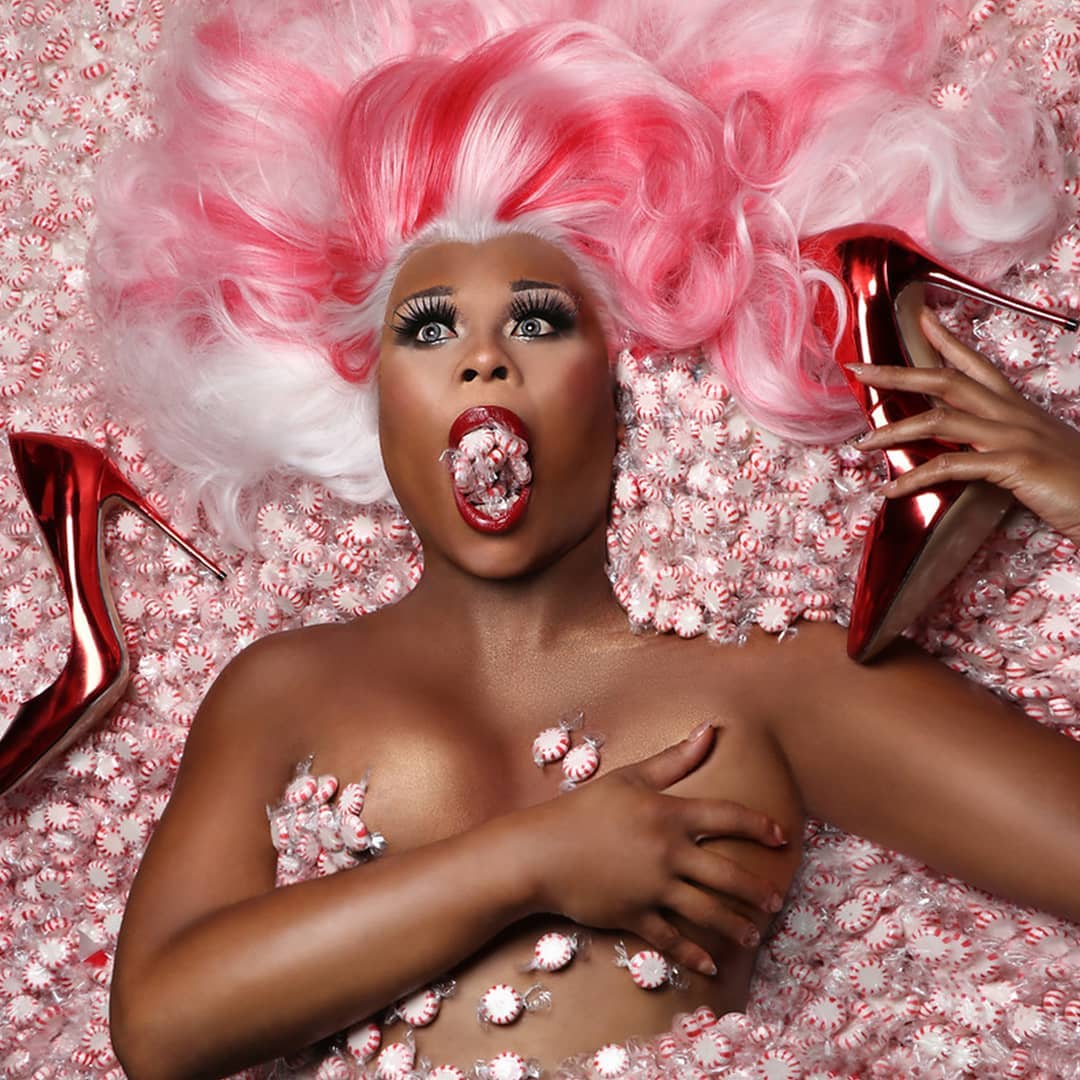 Q: It's a great moment for transwomen right now, isn't it? Amiyah Scott on Star, Laverne Cox on Orange Is the New Black, Hari Nef on You, Jamie Clayton on Sense8, and I've barely scratched the surface. Do you see your work as a drag performer affecting the ways in which trans women are viewed?
A: Absolutely! Visibility is so essential, it is the first of many steps. Seeing these women on camera will not only educate more people about trans women, but also inspire young trans women to feel more confident. Which is why when I got the opportunity to make history on Broadway, I was so excited to step up to the plate.
Q: Do you think that speaking on trans-issues is something of a responsibility for you?
A: It's personally important to me to speak on trans issues but it's not a burden. It's a privilege for me to have a platform and I'm devoted to using it to affect positive Change.
Q: What did it feel like, to come out on a television show, in front of millions of viewers? What was the reaction to that like?
A: It felt great to talk about my transness to the other Queens. I didn't know what to expect. I really wasn't focused on the viewers. I've been out as a transwoman before the show since 2012, so I knew it would have a positive effect.
Q: On RuPaul's, did you feel like you needed to separate yourself from the others as a transwoman, or not call any attention to it?
A: I wanted to prove to the other women that my Drag was worthy and as a queen I was competition enough.
Q: You're going to be an inspiration to so many people, man and woman. Who served as an inspiration for you, while you were growing up?
A: My grandmother was a prime source of inspiration. She taught me about patience, fashion, sewing, cooking, and womanhood. There weren't many queer or trans people in media who were offered as mainstream role models. That's different now though.
Q: Now, onto makeup. What is your favourite makeup tip for all our readers?
A: Beauty blenders save lives and there are many to choose from now! But a decent makeup sponge with good absorption will do the trick too.
Q: What's it going to be like, to be at a live Peppermint show?
A: Come to Kitty Su to find out! Exciting fun, classy, never shady. Cause the number one queen is P-E-P-P-E-R, bitch! You know the rest!
Q: What's next for you?
Working on new music!
We can't wait for Peppermint's show now, honestly, and with Keshav Suri, Executive Director of the Lalit Suri Hospitality Group, bringing in more and more such exciting performances and opportunities, what more could we ask for? "It is our privilege to host a remarkable performer like Peppermint. Kitty Su and The Lalit Suri Hospitality Group have always spoke for trans inclusion. Peppermint is a gutsy personality. It takes immense courage to accept your true self in front of the world, and they did it on stage set in front of millions. I admire her craft, and hope her presence encourages others to follow their heart," he said when we asked him how he felt about her tour.
If there was any doubt as to why Kitty Su is such a favourite with so many people, this definitely clears it right up!