Bollywood's recent obsession with stories from the "heartland" is held up by a few filmmakers. Panga's director and co-writer, Ashwini Iyer Tiwari, who previously made Bareilly ki Barfi, is one of them. It is also no surprise that Kangana Ranaut, who has fashioned herself into an Aamir Khan-Akshay Kumar hybrid (albeit with more talent than the two combined), is the face of this film that tries extremely hard to be touching and heart-warming, but fails equally spectacularly.
Panga is about a former international Kabaddi champion, Jaya Nigam (Ranaut), who is now a typical Indian middle-class woman. She has a job in the railways courtesy her days of playing Kabaddi for the railways and is a mother and wife. This isn't a sexist description of who she is. This is basically her entire identity as she keeps repeating several times throughout the film. The "story" (the quotes are not a typo) follows her "struggle" to make a comeback into the national Kabaddi team.
Image Source
Fox Star Studios could've saved a large amount of money if they'd shown us five scenes: Jaya sad about having given up Kabaddi, Jaya's son telling her he wants her to play again, Jaya's husband telling her he supports her, Jaya training, and Jaya succeeding. A short film on Netflix or Hotstar would've been a more efficient way of making some money, but alas, that wasn't to be.
Despite this being the entirety of the film's plot, Panga drags on for two painfully boring hours filled with completely pointless shots of things that are of no consequence, meaningless dialogue, and senseless flashbacks and songs. There is perhaps an attempt by Tiwari and co-writers Nitesh Tiwari and Nikhil Mehrotra to move away from cliches. We don't see any of the expected struggles in Jaya's life, considering she's an Indian middle-class woman with a husband and child trying to make a comeback into a professional sport. But the writers also forgot to come up with any alternative struggles to replace the patriarchal husband and the "log kya kahenge" mindset. They also forgot to attend the first class of film school where they teach you that narrative cinema requires conflict and struggle.
Image Source
Jaya's husband Prashant (Jassi Gill) likes the fact that she played Kabaddi and is very supportive. Her son Aditya (Yagya Bhasin), after learning what his mother gave up to raise him, actively pushes her to train and make a comeback. Her mother (Neena Gupta) is barely visible for a total of five minutes in the first half and has no power over her. Jaya's best friend and former teammate Meenu (Richa Chadda) wants her to return to playing. But, for literally no reason, it takes the film a good 45 minutes for her to pursue this in earnest.
Even once she gets back into competitive Kabaddi, there is no struggle whatsoever. Minor and extremely superficial "struggles" are put in front of her in the way of mundane fights with her husband, a random young player calling her "buddhi", or a lack of vacancies in established domestic Kabaddi teams, which are resolved almost instantaneously. Everywhere Jaya goes, she's largely met with extremely supportive and nice people. Even the head coach and selector of the national Kabaddi team goes out of his way for no reason to gun for her selection. Perhaps realising that they'd written a script completely devoid of struggle, the makers insert a new character—the captain of the national team—who has an irrational animus towards Jaya for reasons never explained in the film. Even she magically changes her mind at the last minute when the plot needs her to.
Image Source
Towards the end, the film becomes a lesson about Kabaddi with inane scenes and expository dialogue about how the sport and different teams are shaping up. A lot of these invariably focus on Meenu watching the tournament on her TV along with the players she coaches and explaining to them what's happening. It's almost as if the producers realised that they'd promised Chadda more screen time.
Barring Ranaut and Chadda, who are also handicapped by the terrible script, there is nothing much to speak of in terms of performances. Jassi Gill carries two expressions throughout the film. One, a cheesy, nondescript smile, and the other a look one gives when asked for both their kidneys. The latter is used for all instances when this grown man fails at the most basic adulting tasks.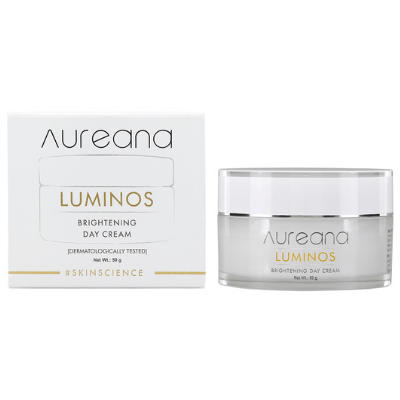 Image Source
It's easy to see that Panga is directed at Ranaut's new fanbase. Towards the end, the sentiment that India's victory is more important than Jaya's comeback is repeated many times. The sexist notion that India is built on the essential sacrificial nature of Indian mothers and wives is mixed with a pseudo-progressive idea that men should also make sacrifices like cooking and taking care of their own children. The film will likely do very well with India's nationalist audience, but it won't change the fact that it looks like it was made by a bot that has only watched Ashwini Iyer Tiwari's previous film.