What's the year again? 2022, right? Then why, in the name of movie-making, are directors still producing half-cooked nonsense and having the audacity to release it in cinemas? Because Nikamma serves as the perfect example of everything a filmmaker must not do. Starring Shilpa Shetty, Abhimanyu Dassani, and Shirley Setia in main roles, this one is a total snoozefest that is cringy AF!
When there are so many great movies and storylines emerging on OTT platforms, there are still movies like Nikamma that are taking prime slots in cinema halls. So, here's a review of one of the most pointless movies I've seen since Radhe. Trust me, I'm saving you the pain of going to the cinemas to watch this.
50 rupees kaat overacting ka
No one in this movie is a debutante, so why is everyone acting as if they are facing the camera for the first time? From singing the dialogues to being unnecessarily loud and dramatic, I've seen far better performances in Reels and TikToks. And what was the point of remaking a South Indian movie when Sabbir Khan simply mushed it all together and tried to create a budget version of Wanted? It has all the typical Bollywood masala, corny and cringy romance, and action scenes that are unbearable to sit through. At least, Wanted had Salman Khan, whereas Nikamma just has overacting, more overacting, and no hope.
To make things better, the director thought of making Shirley Setia do really random things. The first time she sees Adi (Abhimanyu Dassani), she goes and proposes to him. The next time she sees him, she gives him her number and then asks him to pick her up for some random party. Not at all creepy and totally romantic, amirite? That's not even the worst part, she goes on to say something like 'mein tumhein poori life paalne ke liye taiyyar hoon' to Adi over a wedding discussion.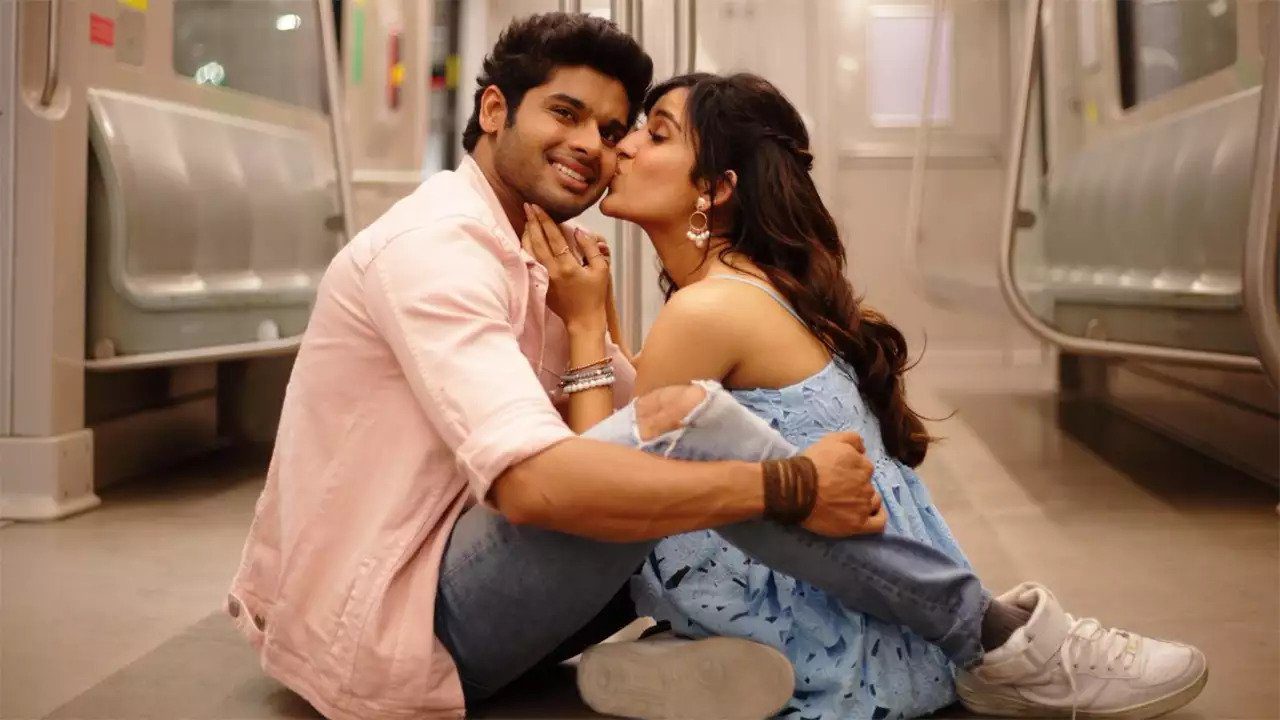 Nikamma is also Shilpa Shetty's attempt at making another comeback to the big screen. But honestly, sis could have held on for a better script this time. Because this one sank faster than Titanic and there was no rescuing it from the very first moment.
I want what Adi is drinking
I don't know if Adi is drinking some special kind of energy drink because his memory is beyond me. The dude can remember anything and everything if he hears or sees it once in his life. And that's not all, he can even remember details of things he hasn't even seen and probably just guesses them. This makes for some of the most important and useless scenes in the movie. Don't worry, I'm not going to give you any spoilers because, in my opinion, the whole movie was a mood spoiler.
Bollywood needs to stop remaking South Indian movies
Producing mindless remakes and adding old songs with an upbeat background score is just not cutting it. Bollywood peeps need to realise that the audience wants more gripping stories and less nonsense. They've got to stop remaking South Indian movies because they just trash good stories and create something mindless out of them.
That's our review of Nikamma which is now available in cinemas near you. I must warn you to go at your own risk.
Featured Image Source
Related: Masoom Review: A Fast-Paced Thriller About Family Secrets That Keeps You Hooked