Made In Heaven has made quite a comeback with its second season. And even after a month of streaming, it's still ruling the internet. From breaking stereotypes to bigger and fatter Indian weddings, we also saw major developments in the characters. And one such character that got an absolute glow-up is Vijay Raaz's Mr Jauhari. The third partner of Made In Heaven, Mr Jauhari takes a complete U-turn this season, and we absolutely love him! So, here are some of Mr Jauhari's best moments from Made In Heaven S2 that make him a glaring green flag in our desi society.
Related: Made In Heaven S2: The Wedding Planners Are Back In A Bigger, Better, And Bolder Season
1. He respects women who know their worth
Jauhari is all about keeping the business afloat and calls out Tara and Karan for hiring Meher as the production head. And since her salary is pretty high and the company is already incurring losses, it doesn't seem like a financially wise decision. But he doesn't bring her down or ask them to reconsider her employment. Instead, he appreciates her talent and worth.
2. Jauhari knows Bulbul is the boss at home and at work
Bulbul Jauhari is one of the best characters this season. Mr Jauhari's wife has trouble with her elder son as he doesn't respect her and never takes her opinion into consideration. But Jauhari ensures that Bulbul gets the respect she deserves for her hard work both at home and at work.
3. He tries to break toxic patterns and doesn't give in to 'aisa hi hota hai'
One of Mr Jauhari's best moments from the show has to be the meeting scene with all the parents after their children were accused of harassing a girl. And when a lady claims that this has happened with every woman in their generation, and they still haven't made an issue, he takes a clear stand. He apologises to the woman and clearly states that, in the future, everyone should create a fuss instead of keeping such serious issues under wraps.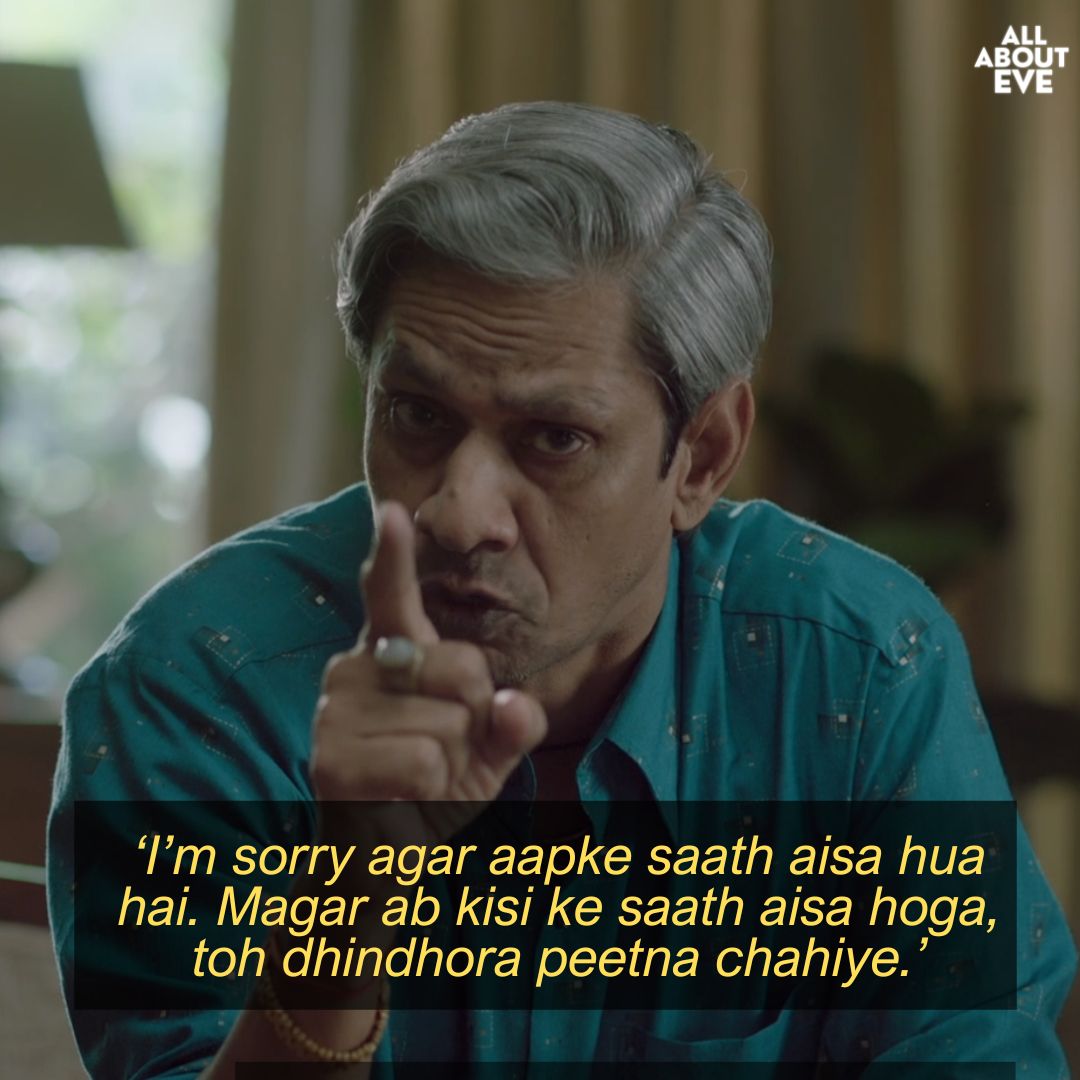 4. Jauhari appreciates Bulbul and is her personal cheerleader
Jauhari understands what Bulbul faces with her young boys and how she got out of an extremely abusive marriage. He never fails to appreciate her and tackles anyone who tries to disrespect her or even raise a finger at her. He calls her a lucky charm, always has her back, and lets her know, even on video calls, how beautiful she is.
5. He calls out his son for having a sick mindset towards girls
When Jauhari's son and his friends are accused of circulating a private video of one of their female friends, the boys blame her and question her character. But Jauhari isn't one to take this shit. He calls out his son for having a sick mindset and questions the character of the boys who would stoop so low and disrespect a woman.
Now, isn't he the perfect example of a desi man standing up for the right things? We wish to see many more Jauharis onscreen and find our very own offscreen.
Featured Image Source