The last thing Bollywood is known for is being progressive, primarily because it makes films based on set formulae that are guaranteed to bring in money. But ever so slowly, the last decade has seen some filmmakers push the envelope. This isn't simply a matter of making parallel cinema, but rather blurring the lines between mainstream and offbeat by bringing progressive takes on sensitive issues to larger audiences. Here are 15 progressive Bollywood films that made Hindi cinema a little more palatable and forward-thinking:
1. Love Sex aur Dhokha
Dibakar Banerjee's most popular film may be Khosla ka Ghosla, but LSD is his magnum opus for its bold and unflinching take on the dark truths of Indian society like honour killings. This was also one of the first films to deal with MMS scandals in one of its three stories.
2. The Dirty Picture
Based on the lives of Silk Smitha and many of her contemporaries, The Dirty Picture is a rare film that addresses sexualisation and objectification of women in cinema and also the innate sexism of film industries in India. Having a female lead, despite the presence of established male stars, was another notch on its belt.
3. Dedh Ishqiya
Packed with wit and humour of the highest quality, Dedh Ishqiya is possibly the first mainstream film to portray a lesbian relationship. Getting a mainstream star like Madhuri Dixit to play a lesbian character was also a huge achievement in itself back in 2014.
4. Haider
Kashmir is one of the most sensitive topics in modern Indian history and is never dealt with in mainstream films with any kind of nuance. Vishal Bhardwaj's Haider did an incredible job in adapting William Shakespeare's Hamlet in a manner that it perfectly fit the story of Kashmir.
5. Queen
How many coming-of-age dramedies are made with women in the lead? Almost none. This is why Queen was an instant hit and shot Kangana Ranaut to stardom. Besides being rib-ticklingly funny, it was one of the most empowering films of the decade.
6. NH10
It's one thing to make a film that deals with the deep-seated misogyny of rural India. But NH10 went one step ahead and turned it into a revenge drama in which the female lead successfully avenges the death of her husband against a group of men.
7. Aligarh
Based on a true story, Aligarh deals with one of the most taboo subjects in Indian society: homosexuality. A gay man being the film's protagonist is bold, but making this film before homosexuality was decriminalised was perhaps even bolder.
8. Margarita with a Straw
If Bollywood films deal with an "issue", they're centred far too heavily on it. They assume that persons with disabilities don't have lives beyond their disability. Margarita with a Straw is progressive simply because it's a regular coming-of-age film that treats a woman with cerebral palsy like a regular human being.
9. Masaan
Most Bollywood films are caste-blind because they're made only by upper-caste filmmakers who aren't affected by casteism. Masaan deals with caste with great sensitivity and also talks about the taboo surrounding premarital sex.
10. Angry Indian Goddesses
Men have buddy comedies like Dil Chahta Hai and Zindagi Na Milegi Dobaara. Until Angry Indian Goddesses, women had nothing of the sort. AIG gives a slice of the female experience that distinguishes itself from male buddy comedies.
11. Kapoor and Sons
A mainstream Bollywood film talking about homosexuality but with nuance? It sounds like a pipe dream with the Mastizaades and Humshakals of the world, but Kapoor and Sons managed to do it without caricaturing or stereotyping the character of a gay man.
12. Pink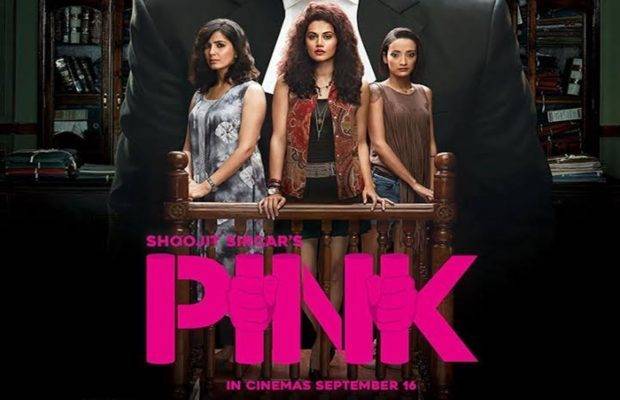 Possibly the most hard-hitting film of the decade, Pink shook urban India awake to the horrors of sexual violence and misogyny right in the midst of our metropolises. It also showed us the institutional bias of law enforcement against victims of sexual assault.
13. Lipstick Under My Burkha
What kind of lives do women of a small town lead? Lipstick Under My Burkha paints a realistic portrait of the lives of four Bhopali women with humour while retaining every bit of the darkness they face every day.
14. Shubh Mangal Saavdhan
In a hypermasculine society run by men, nobody wants to acknowledge that men could have erectile dysfunction. Just the act of showing it with a mainstream star makes Shubh Mangal Saavdhan a step forward.
15. Article 15
Urban upper-caste India benefitted from their caste status so long ago that they've forgotten about this institution completely. Article 15 is far from perfect. But it works very well to jolt us out of our slumber to the horrors of caste discrimination in rural India.
Here's hoping for more progressive Bollywood films in the 2020s!
[wp-post-author]