Any other year would've seen summer holidays and travel being planned for May. But 2020 is different, as we all know. All our plans of vacations, summer diet plans, and revamping our wardrobes have given way to just staying healthy and protecting ourselves during the worst pandemic of our lifetimes. Most of us will do everything we can to stay home and stay safe in the month of May. So, we decided to tweak our calendars a bit and give you 31 ideas for fun stuff you can do at home this month. Download our May 2020 calendar to make staying at home enjoyable for the whole family.
To give you a taste of what you can do in May at home, here are a few things we have planned.
1. Make fresh fruit popsicles to beat the heat
Who doesn't love homemade popsicles? If you haven't tried them yet, this is the perfect time to start. They're refreshing, delicious, and the best way to keep kids busy in the afternoon when you need a nap.
2. Start a 30-day meditation routine and follow it regularly
This is a great way for you and your family to take care of your mental health, especially during a global crisis. Find a room where you can be alone for a few minutes a day, and find your inner peace. This is especially helpful if you live in a loud joint family and need some time to yourself.
3. Use mangoes for cocktails and fun recipes
It's the season of mangoes, so why not use them to their maximum potential? Check out these delicious recipes you can try with mangoes.
Related: Fruity Cocktails And Mocktails To Try This Summer
4. Make your own summer playlist on Spotify
What's summer without a song in your head? This summer, in particular, is going to be tough on everyone. So. why not make it slightly easier with music? Make your own playlist for the season and dance away the boredom.
5. Try DIY ice cream sundaes
If you get bored of popsicles, take your desserts to the next level with ice cream sundaes. Make your own ice cream sundaes at home, and you'll be in summer heaven. Try different flavours with available ingredients, from an overload of fruits to decadent chocolate sundaes.
6. Master a dance form with online tutorials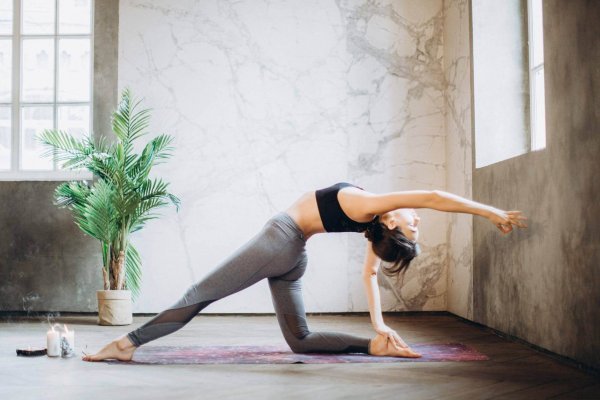 If you've always wanted to learn a particular dance form, now is the time to start. When we're all trying to stay home, we also need to stay fit and healthy. A dance tutorial is a great way to combine a workout with entertainment. If you're living with your partner, this can be a fun activity you do together.
Related: Easy Dance Tutorials For Beginners
7. Sign up for a masterclass on magic with Penn & Teller
This is one of the most unique features of our May 2020 calendar. While everyone's doing online courses, you can do your own, but with a twist. You can learn fundamental magic tricks and the psychological tools behind them to amaze your friends and family. Click here for more details.
8. Learn how to make the best biryani
Eid is on May 25th, so it's only appropriate that you finally learn how to make biryani. It's not as difficult as it sounds, and you can make this king of comfort foods at home. Check out this recipe.
9. Ace the smoky eye with Namrata Soni's tutorial
We've all wanted to learn how to do the smoky eye at some point. And we generally don't get it right. Check out renowned makeup artist Namrata Soni's smoky eye tutorial, and take your makeup skills to another level.
10. Sleep late, do nothing
As important as it is to stay active, it's also important to take a break. Take a day to sleep late and do nothing all day. Plan to do all your household chores the day before so that you can take a break from cleaning and cooking for a day.
Download it now for more ways on how to make the most of your time at home this month.