Let's be honest, as much as weddings are exciting, planning and organising the whole thing can be quite a task. From the decor to outfits and makeup, everything needs to be spot on. But that doesn't mean you have to sit through multiple lists and keep scrolling endlessly. We are here to help you out a bit. While finding the perfect makeup artist for your big day is essential, all the research and shortlisting can get overwhelming. So, sit back and relax because we have 10 bridal makeup artists that you should bookmark for the upcoming wedding season.
Related: Indian Bridal Makeup Tutorials For The Desi Brides Of 2020
1. Tanya Puri
One of the best in the business, Tanya Puri has been acing bridal makeup for over 12 years now. Whether you want a subtle or a bold look, Tanya Puri can do it all. Bookmark her for the upcoming wedding season!
Image Source
2. Reva Goswami
If you looking for something chic and glamorous, you should definitely check out Reva Goswami's work. With her simple and absolutely stunning makeup, she should be on your list already!
Image Source
3. Aarushi Oswal
Want an all glam and bold look for your big day? Check out Aarushi Oswal. Add drama and oomph to your bridal look and make a statement on your big day with her gorgeous makeup looks.
Image Source
4. Pallavi Narula
Next on the list of bridal makeup artists is Pallavi Narula. If you haven't seen her work already, let me tell you that you are going to fall in love! Check out her page and bookmark Pallavi Narula for the wedding season.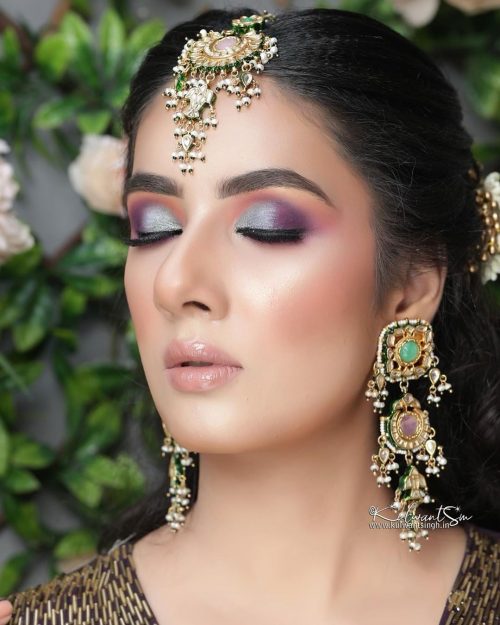 Image Source
5. Pritika Keswani
With an obvious sense of glamour in her work, Pritika Keswani is hard to miss! From bold statements to colourful looks, her style is strong and distinctive.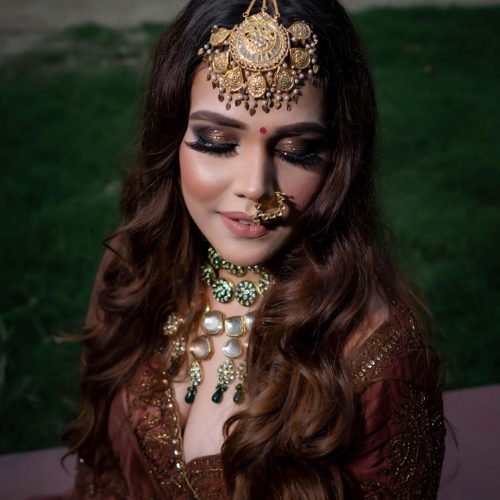 Image Source
6. Samaira Sandhu
Popularly known as the makeup magician, Samaira Sandhu's passion for aesthetics reflects in her work. With gorgeous, bold strokes, every one of her bridal looks is a complete stunner.
Image Source
7. Shradha Luthra
Next on the list of makeup artists is Shradha Luthra. Her impressive work and gorgeous bridal looks speak for themselves. Bookmark her right away for elegant and breathtaking makeup!
Image Source
8. Guneet Dhingra
Makeup artist and educator Guneet Dhingra does chic, effortlessly stunning, and minimal looks. From beautiful bridal looks to party makeup, Guneet Dhingra's style stands apart.
Image Source
9. Jasmeet Kapany
Soft hues and striking highlights make Jasmeet Kapany the next makeup artist who should definitely be on your list. Every bridal look she does will make you fall in love with her work.
Image Source
10. Aradhana Khanna
International makeup artist Aradhna Khanna does understated yet stunning looks which are perfect for all wedding functions. Bookmark her right now!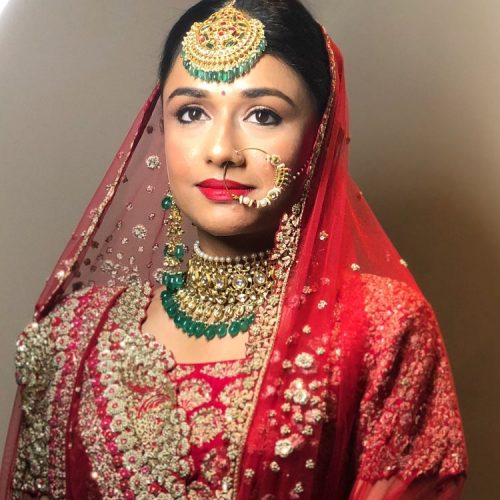 Image Source
Related: Ridhi Mehra's Pre Fall Collection 2020: Add An Old World Charm To Your Wedding Trousseau
Who are your favourite makeup artists? Tell us in the comments below!