The first on-ground edition of Lakme Fashion Week after two long years has finally come to an end. And this season, we saw some spectacular pieces, great concepts, and a whole lot of colour. From glamourous designs to sustainable fashion, top designers from the industry brought some amazing collections to the runway. Here are our top picks and the best collections from FDCI x Lakme Fashion Week 2022 Spring-Summer Edit.
Related: 'Diffuse' By Manish Malhotra At FDCIxLFW'22 Is All About Geometric Patterns, Eccentric Prints, And Metallic Details
1. Rara Avis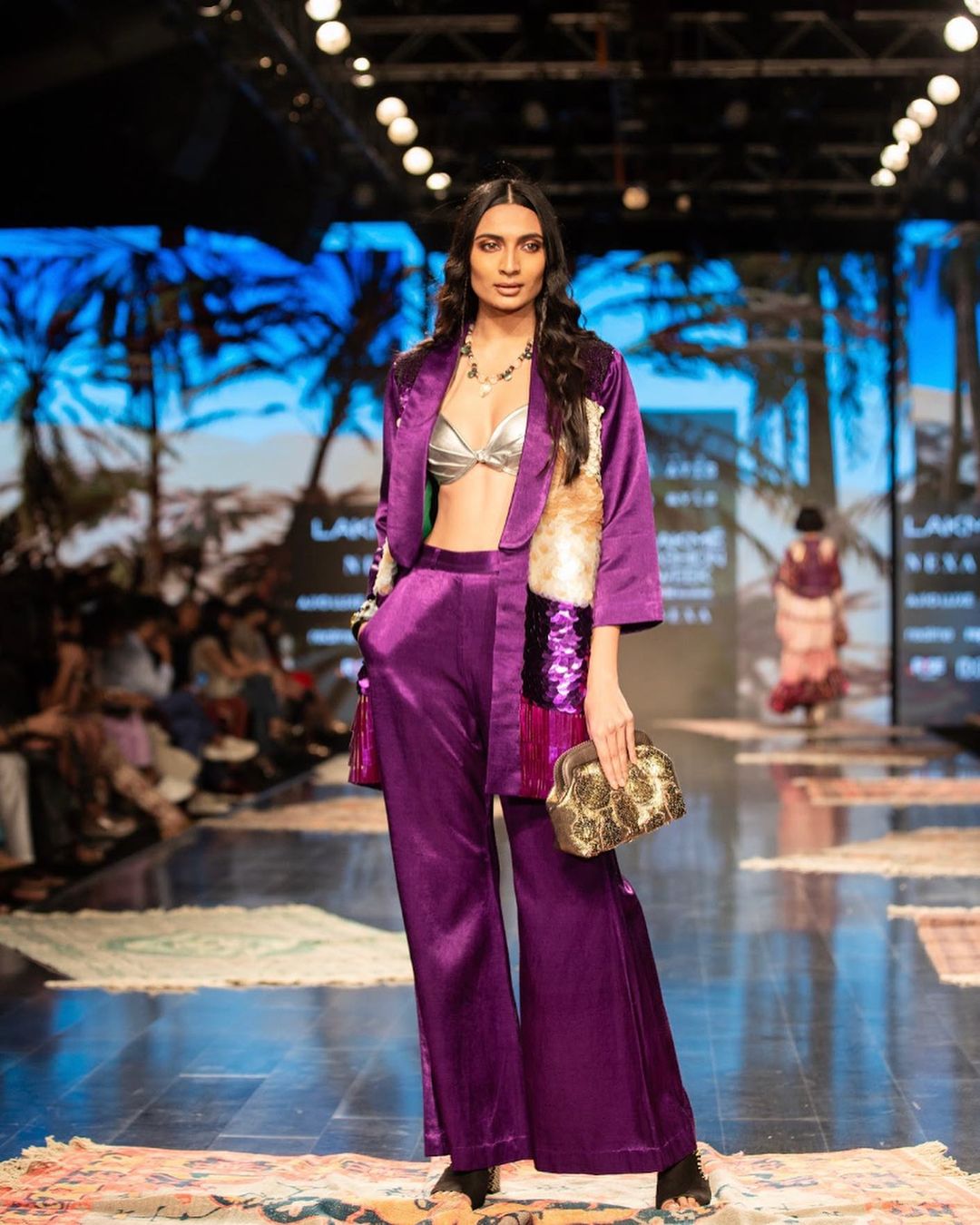 Rara Avis by Sonal Verma showcased their collection 'Hodophilic' at the Lakme Fashion Week 2022. The collection features silhouettes that are buoyant yet easy. And the strong vivid colours with fun prints bring out the perfect summer vibe of the collection.
2. Khanijo
Khanijo's collection is all about celebrating Indian craftsmanship and presenting streetwear on a globally relatable level. It is a dedication to craft, a mish-mash of handlooms, indigenous embroideries, and artisanal textiles. And we love the strong prints and bright colour palette of the collection.
3. Aartivijay Gupta
Aartivijay Gupta's line features an unusual juxtaposition of distinct prints accentuated with intricate metallic work. The distinct prints and layering of colours make this one of the most interesting collections at Lakme Fashion Week 2022.
4. Two Point Two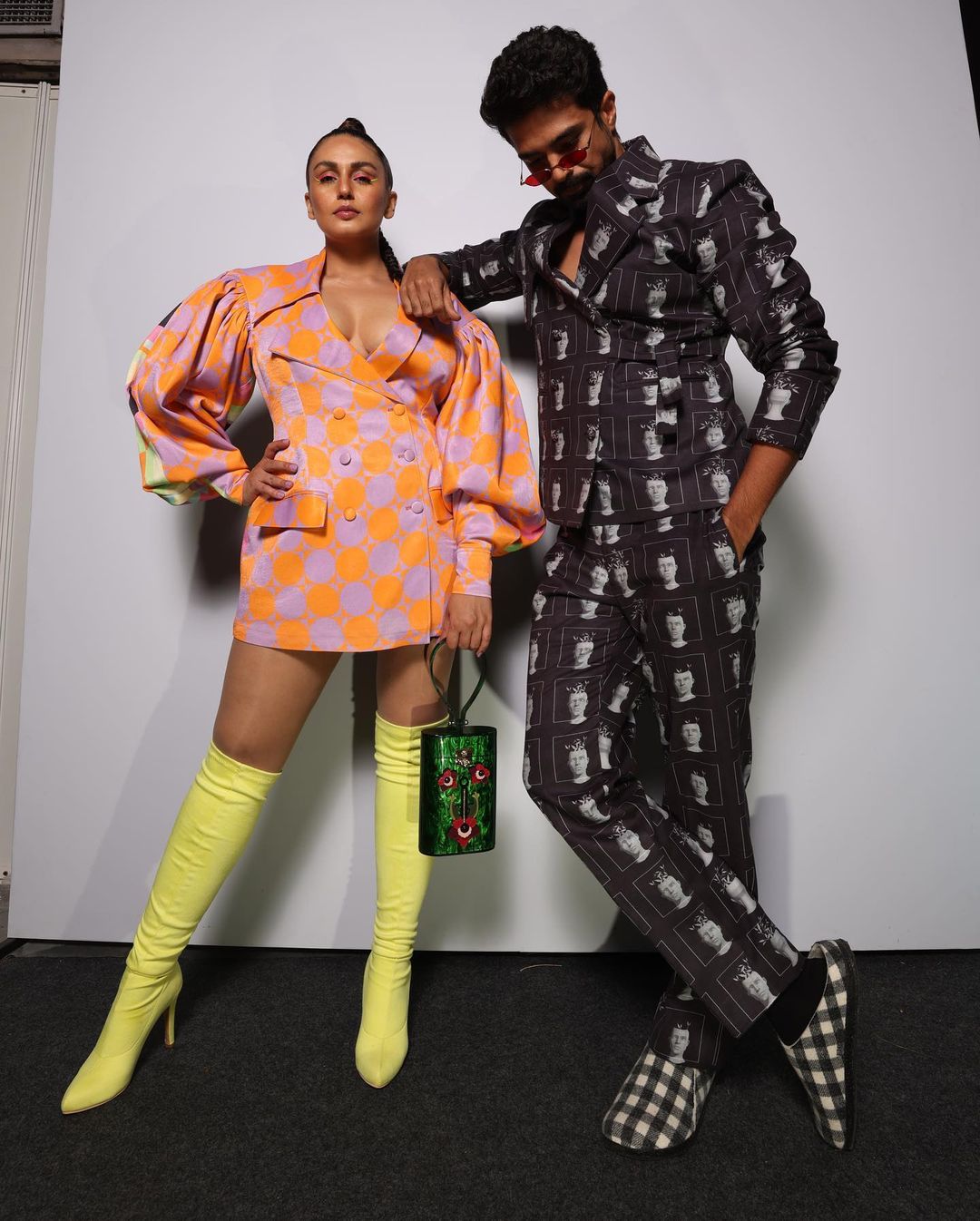 Two Point Two's collection 'Behind The Doors' is an ode to that very faith to remind us that hope, compassion, solidarity, and love exists. And it features sustainable organic textiles developed from fibres of rose petals, orange, lotus, and organic cotton. It is fun, vibrant, and promotes sustainable fashion in the industry.
5. Ashish Soni
Ashish Soni's collection is an amalgamation of diverse prints, soft hues, and elongated silhouettes. It features bold, statement pieces paired with subtle and cleaner pieces to create a strong yet soft line for the spring-summer edit.
6. Falguni Shane Peacock
Designer duo Falguni and Shane Peacock brought a whimsical collection to the Lakme Fashion Week 2022. The collection is bursting with sequins, eye-catching silhouettes, and delicate feathers, the duo's signature style. With distinct embroidery, edgy cutouts, and the right touch of glam, the duo has again hit the mark of excellence.
7. Pawan Sachdeva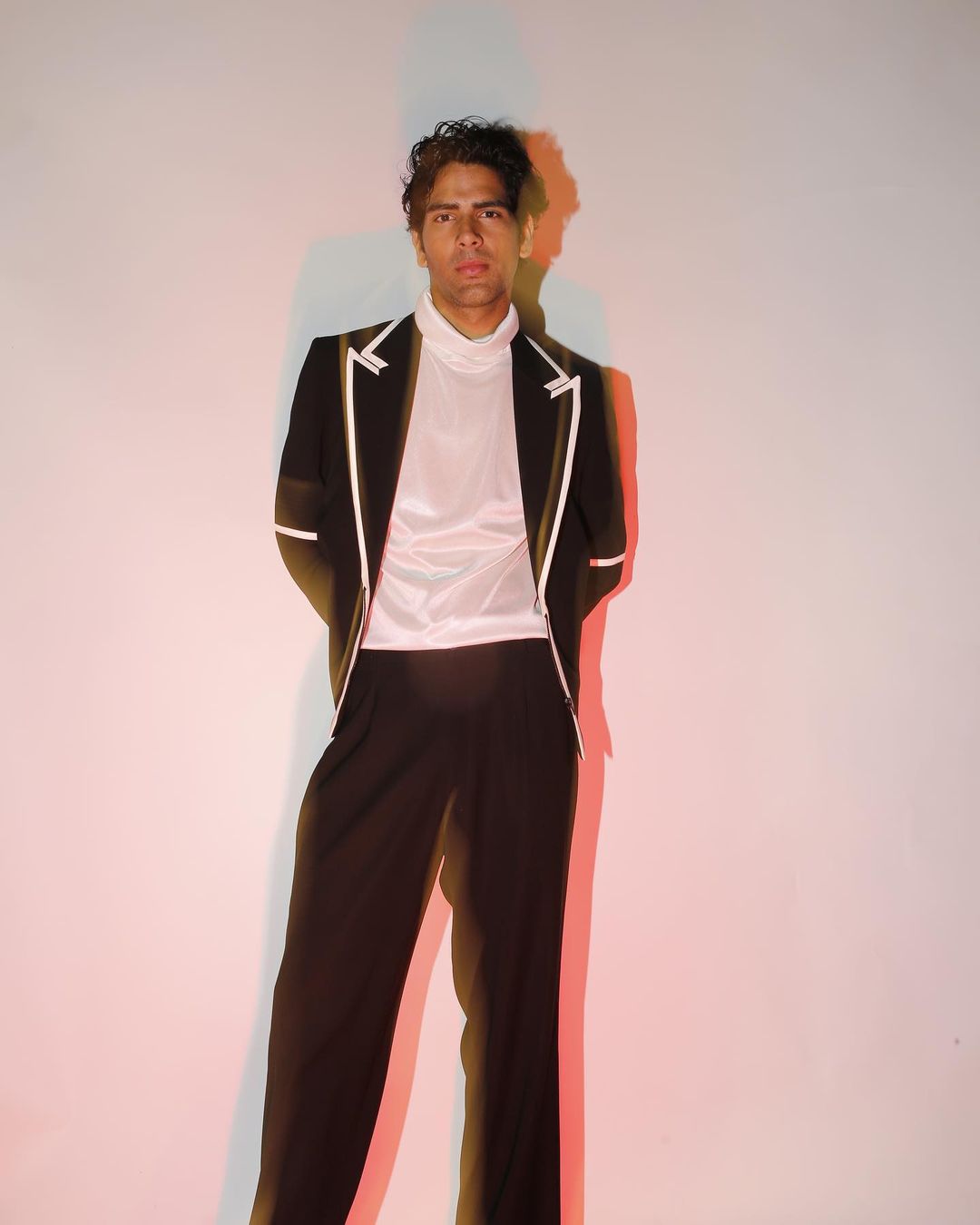 Pawan Sachdeva's collection 'ManVerse' is a range of immaculately tailored ensembles. The collection showcases a reinvented collection to give athletic vibes to suit the needs of new-age men. Indulging in textures, the designer has played with simple fabrics like cotton weaves, leather, PU, crepe lycra, and knits for effortlessly styled looks.
8. Siddhartha Tytler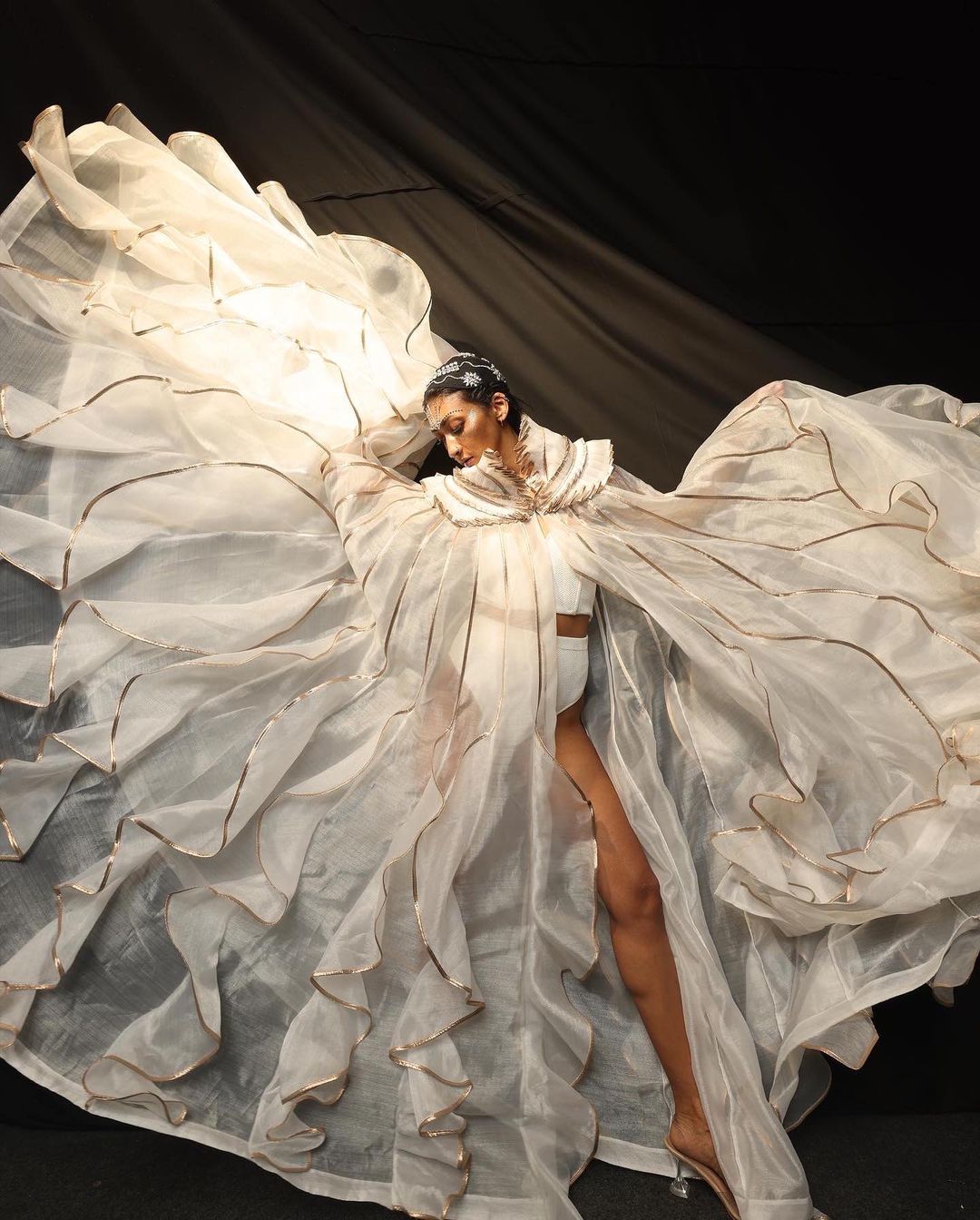 Siddhartha Tytler's collection takes inspiration from the art of 'Sometsuke'. The line showcases applique, crystal splashes, heavy sequin sheeting, ruffles, and digital prints. From swimwear to heavily embroidered couture lehengas, the line has a variety of ensembles to pick from.
9. Abhishek Sharma
Abhishek Sharma's collection 'Crystalline Fern' is magical and majorly governed by the play of varied textures. It takes inspiration from the beauty of varied crystallised rocks and marries it with the beauty of Indian ferns. He presents it through the techniques of printing, cutwork, texturing, hand-embellishments, and draping.
10. Pankaj & Nidhi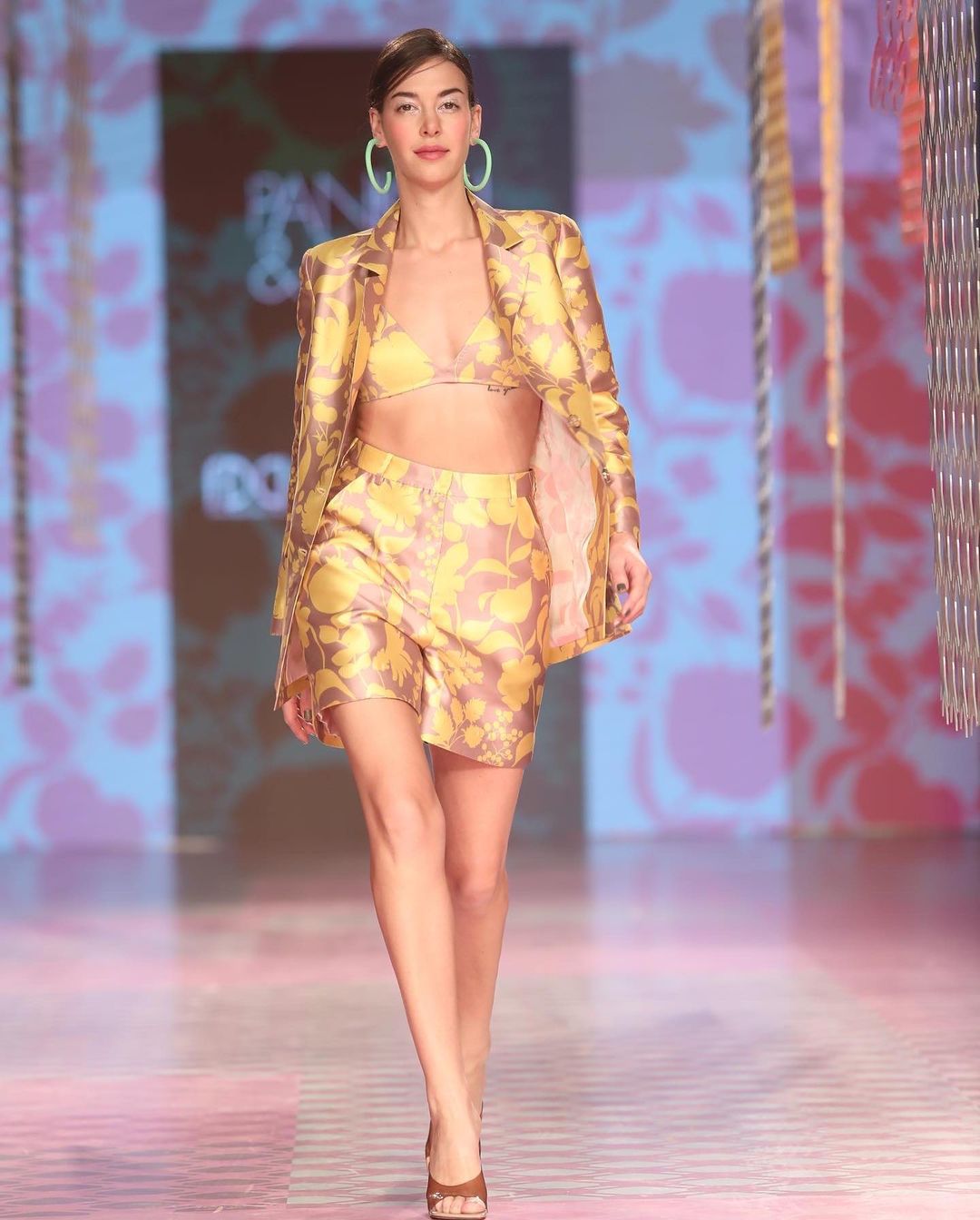 Pankaj and Nishi's collection at the Lakme Fashion Week 2022 was absolutely scintillating! It features a burst of contrasting shades and smatterings of floral embroideries. Along with that, the accentuated dramatic sleeves and structured silhouettes create the perfect spring-summer vibe!
11. Ranna Gill
Ranna Gill's collection 'Casablanca Calling' celebrates Marrakesh. Inspired by exquisite fashion, intricate designs, and glorious spice markets, the designer presents a modern, playful collection of dreamy drapes and statement prints in vibrant jewel tones. From corsets, dresses, bustiers, and twirl-worthy full circle skirts, the effortless resort wear collection is impeccable.
12. Eshaa Amiin
Esha Amiin's collection 'Deconstructed Geometry' is a quirky women's pret collection. The collection features vibrant prints, denims with intricate patchwork, and reversible jackets. The best part is that each item is versatile and has a charm of its own. Along with that, each piece can be styled with embroidered footwear jewellery and accessories.
Featured Image Source