Summer fashion is all about bright colours, light fabric, and colourful prints. And FDCI x LFW 2021 embodied all of these elements and more to bring out the best in summer fashion. We saw many designers acing summer looks for 2021 with their brilliant work. One look at their designs and you will be gushing over them too. Here are some of our best picks from Lakme Fashion Week 2021 that topped the fashion trends for this year.
Related: All The Glitter And Glam: Manish Malhotra's Stunning New Collection At FDCI x LFW 2021
1. Arpita Mehta
Image Source
Arpita Mehta's summer collection 'Reflections' showcases four different prints. The distinct prints include florals, abstract prints, leaf prints, and butti prints representing different kinds of women. We are totally loving the prints and the colour scheme because it is so summery and fresh!
2. Geisha Designs
Image Source
Geisha Designs by Paras and Shalini showcased their summer collection 'Sweet Reminiscence' at the Lakme Fashion Week 2021. The pastel colours, frills, and drapes were simply exquisite and a treat for the eyes. The collection features gowns, pantsuits, drape sarees, and more with added volume and drama in the fabrics and design.
3. Pankaj and Nidhi
Image Source
The designer duo's collection 'Kaleido' takes inspiration from a kaleidoscope. It features hand-cut appliqués, a riot of rainbow colours, a plethora of breathable fabrics, and an array of wearable silhouettes. Just like a kaleidoscope, the collection brings forward asymmetrical patterns with a burst of colours symbolising constant evolution.
4. Cocccon Crafts Loom
Image Source
Cocccon Crafts Loom's collection focused on fabrics and materials that are biodegradable and have no negative impact on nature. The collection takes its inspiration from the indigenous performing art of Jharkhand. With colourful prints on silk and organza, the collection stood out for the summer fashion trends of the year.
5. Huemn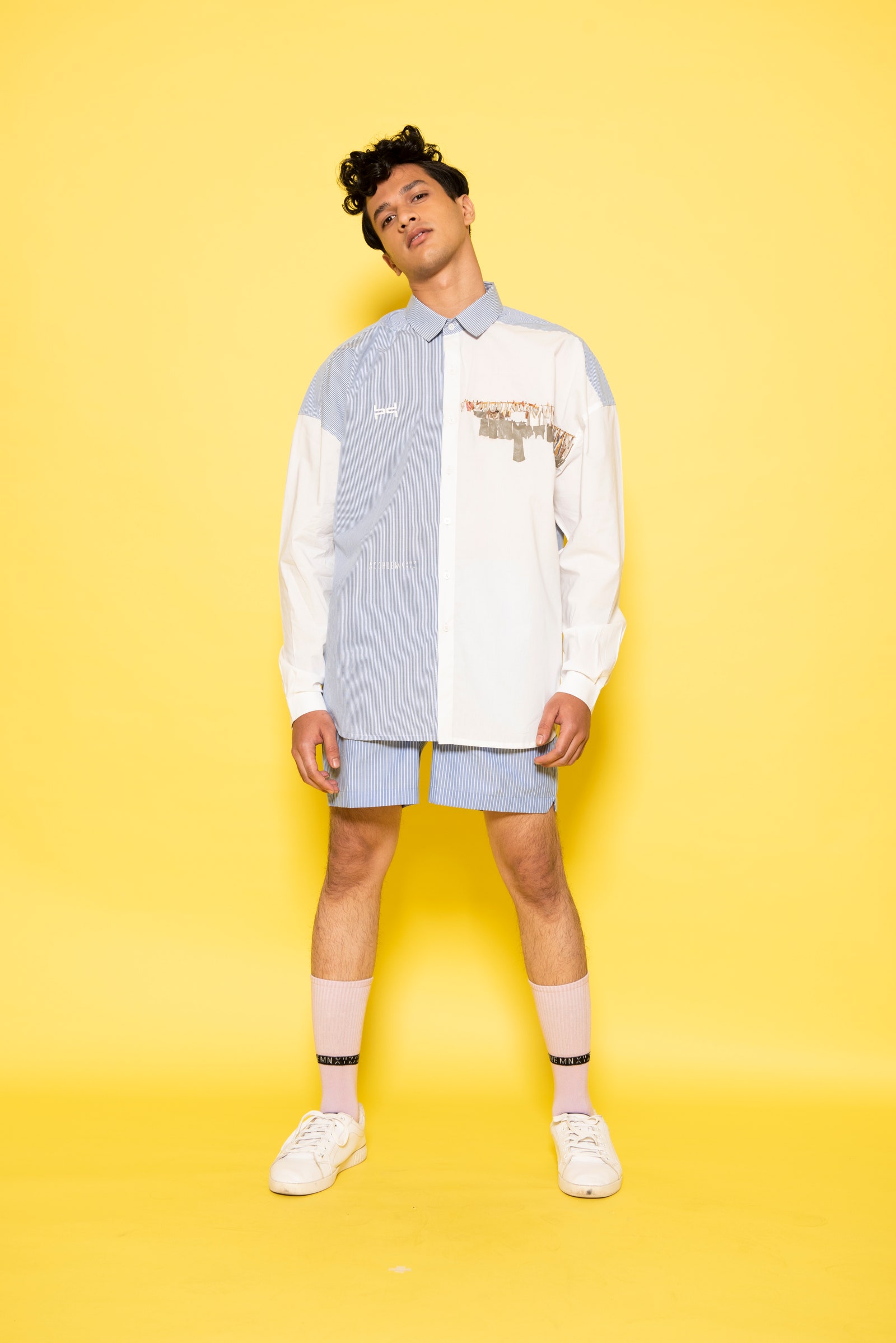 Image Source
Huemn's collection at the Lakme Fashion Week 2021 broke the conventional stereotypes of fashion. It showcased the concept of sustainable fashion and highlighted the process and techniques of the concept. The collection features colour block, prints, and graphic outfits for both men and women that are perfect for the summer.
6. Khanijo
Image Source
Khanijo brought muted pastels, oversized clothing, and gender-fluid outfits at FDCI x LFW 2021. The collection breaks typical stereotypes of fashion and glamour and focuses on timeless clothing. It also followed the theme of sustainable fashion to highlight the importance of eco-friendly trends.
7. Payal Pratap
Image Source
Designer Payal Pratap's collection 'View with a Room' was one of a kind. It showcased details of handloom wool, stripe and check jackets with cross stitch, and hand-embroidered sequin highlights. The vibrant floral prints and delicate embroidery were the highlights of her collection.
8. Ritu Kumar
Image Source
Ritu Kumar's collection showcased craftsmanship blended with her signature modern silhouettes. Flowy fabrics, geometric prints, and contemporary designs are the main highlights of her collection. It is the perfect amalgamation of luxurious yet soothing fabrics that define simplicity and sophistication.
9. Gauri & Nainika
Image Source
The designer duo Gauri & Nainika's collection 'An ode to our mother's gardens' was simply stunning. Featuring delicate textures, floral prints, and feminine designs, it has both short and long flowy dresses. From short frock dresses to longer ones with trapeze cuts, it highlighted the duo's signature bows and flower textures.
10. Payal Singhal
Image Source
Payal Singhal's collection 'Kismet' was one of the coolest collections at the Lakme Fashion Week 2021. The Indian athleisure line is inspired by Indian silhouettes and drapes. And the bohemian laid back outfits look comfortable, cool, and super chic.
11. Siddartha Tytler
Image Source
Siddartha Tytler's new collection draws inspiration from New York's iconic club Studio 54. His work takes on individualism, freedom of speech, and fashion. With a little bling, frills, and edgy cut-outs, the collection is bold and makes a statement.
12. Samant Chauhan
Image Source
Designer Samant Chauhan's collection 'New Born' features exquisite florals with the right balance of shimmer and shine. Along with dramatic garments with interesting sleeves and flowy fabric, the collection focuses on soft, muted shades for the summer.
13. Pawan Sachdeva
Image Source
Pawan Sachdeva's 'Neoteric' showcased a burst of colours and fabrics at Lakme Fashion Week 2021. The collection has vibrant athleisure and the designer's signature long jackets. From shades of grey to powder blue, reds, wine, orange, fawn, and teal, the collection features mainly leather and suede.
14. Bodice
Image Source
Designer label Bodice's collection 'Ready Set Play' features clean silhouettes in bursts of colour with signature pleats. It draws inspiration from ingenuity, story-telling, culture, and conscientiousness. But that's not all. It also focuses on modern fabrics, abstract prints, colour blocking, and chic details. So, it's not wrong to say that we are totally loving this collection from FDCI x LFW 2021.
Feature Image Source
Related: How To Rock Ripped Jeans Like A Diva: Here's Inspiration From Celebs All Over The World