If you spend a considerable amount of time in your kitchen, you know life can be really hard without the right tools. Cutting and chopping can be super annoying when you are in the mood for a quick meal. So, we found some really fun and life-changing (not even exaggerating) kitchen products on Amazon that you need to check out. They are just under ₹1,000 and worth every penny because they'll make your life hella easy!
Related: Budget Home Decor On Amazon: Give Your Space A Bright Summer Makeover
1.
5-Blade Vegetable Scissor Cutter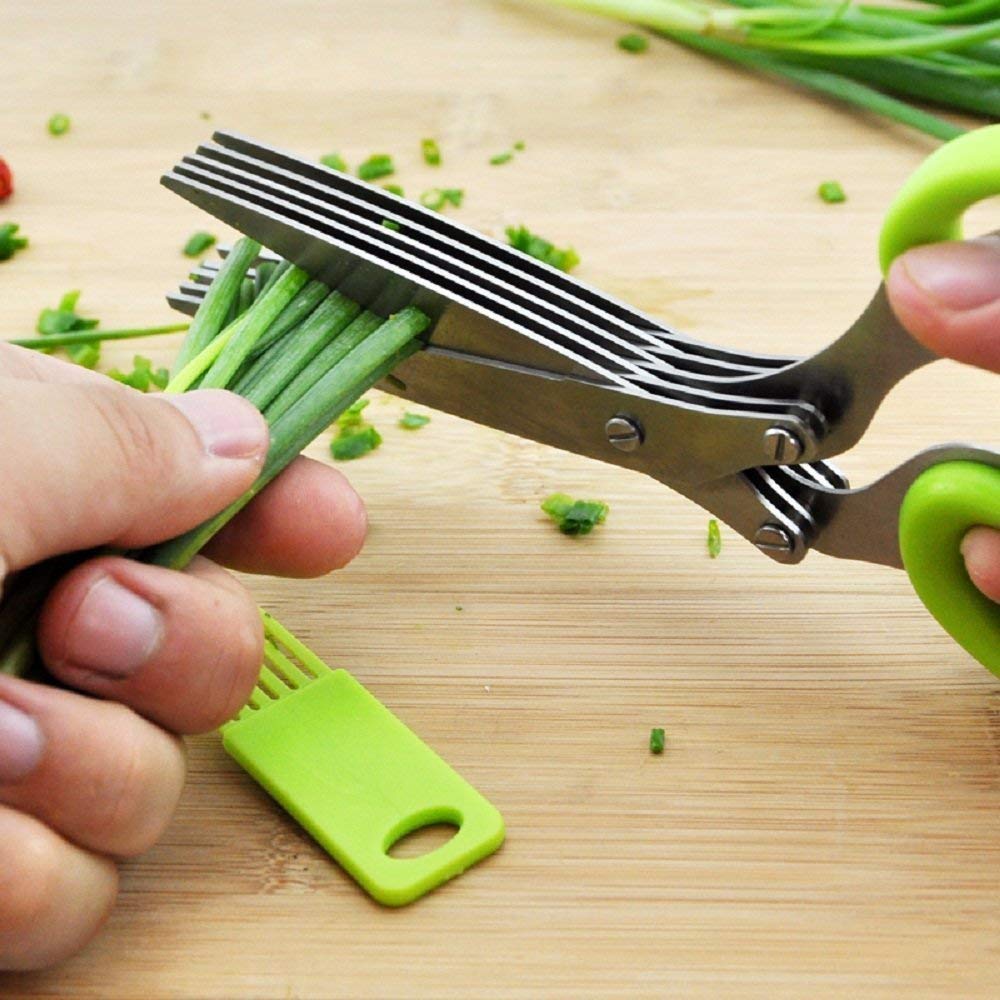 This 5-blade vegetable scissor cutter is just what you need to sort all your cutting and chopping woes. Now, you don't need to spend hours cutting your vegetables and can do it in a snap. They have a super comfortable grip, are super easy to clean, and quickly chop veggies without crushing them.
2.
Hand Peeler with Finger Grips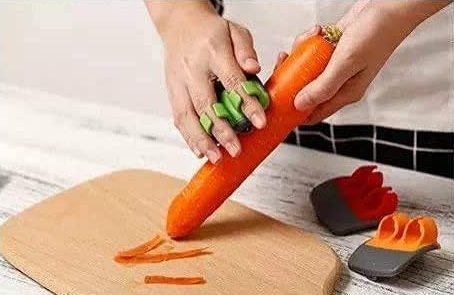 How many times have you ended up getting cuts from peeling your vegetables and fruits? Those razor sharp peelers can be a real pain, and if not used carefully, can often lead to injuries. So, say goodbye to all the cuts and bumps and peel anything within seconds with this product.
3.
Portable Electric Juicer Bottle Blender Mixer
This small and convenient bottle blender is one of the best kitchen products on Amazon. Since it is portable and has a rechargeable battery, you can easily take it with you wherever you go. Now, you can make fresh juices, smoothies, and shakes on the go without causing any extra mess. This blender is also easy to clean and doesn't need you to get in there with a scrubber.
4. Garlic Crusher
Chopping and mincing can take painfully long and they always come with the risk of knicking yourself. So, if you're tired of finding new hacks to work around your chopping skills, we've got you. This garlic mincer is going to make your life easier by getting the job done quickly. As a bonus, you can also avoid getting the smell of garlic on your hands with this product.
5.
Portable Mini Heat Sealing Machine
Everyone hates stale snacks that go bad because you didn't keep them in an air tight container. But with this mini sealer, you won't have to worry about them again. One of the most useful kitchen products on Amazon, this sealer instantly creates an airtight seal on packets, making your food stay fresh.
6.
Multipurpose Slicer and Grater
Don't like getting your hands dirty and vegetable juice all over the kitchen? Don't worry, because this multipurpose slicer and grater is here to rescue you. It holds the vegetables and fruits in place and helps in slicing them evenly without any spillage.
7.
Automatic Kitchen Cleaning Brush 
Everyone hates scrubbing pots and pans to make them look all shiny and new. That's why we have a fix for you. This automatic kitchen cleaning brush is going to be your new BFF. It is convenient to use and has an automatic soap dispenser that can be refilled before cleaning.
8.
Silicone Stretch Lids
Silicone stretch lids are such life-savers and some of the hottest selling kitchen products on Amazon. These are made using high-quality food grade silicone. These covers can be used for everything, from bowls to cut fruits. And they can also be put in the refrigerator and microwave as they are heat and cold resistant.
These items are individually selected by the team and we may earn a commission from your purchase.
Featured Image Source