Hello, hello, I'm back with another week full of fun, drama, and some piping hot tea. Here's the horoscope prediction for this week because that's the only validation you need.
1. Aries (March 21 – April 19)
Someone is feeling filthy rich, I see. Good for you, dear Aries, that Clinique moisturiser has been in your cart for far too long. This week is all about pampering yourself and putting a step forward in the right direction. So, say yes to all the invites (yes, I mean those Zoom meetings, it's still an invite, right?) and let your inner social butterfly have some fun. And if you feel like you haven't spent enough of your salary already, extend the courtesy to your best friends. They do put up with all your mood swings and stupid behaviour, so they kind of deserve it.
AAE Pro Tip: Why stop at the moisturiser? Get yourself an entirely new skincare routine.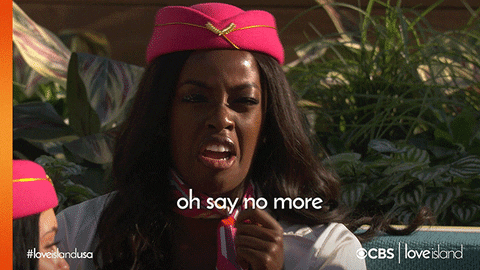 2. 

Taurus (April 20 – May 20)
Dear Taurus, your horoscope prediction for this week tells me that the Sagittarius season is in the mood to bless you. So, thank your lucky stars because I see some romance on the cards for you. And no, it's not with that hot boss of yours. It's with one of your friends, something you totally did not see coming your way. Give this a chance because it could actually turn into something good. And refrain from using any filmy, cliche line even if you are going 'ab is dosti ko rishtedari mein badalne ka samay aa gaya hai' in your head. Just don't.
AAE Pro Tip: If you need some help, call up your Cancer friend. You know they always have one or two tips up their sleeves.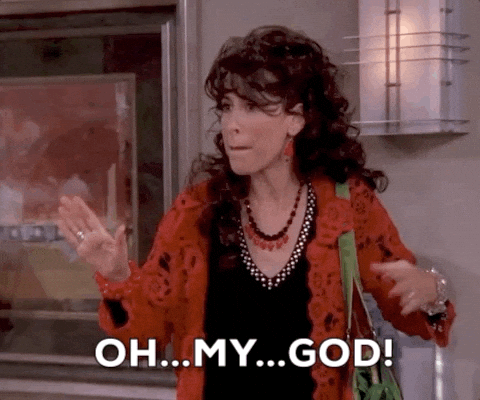 3. Gemini (May 21 – June 20)
It's good to see you falling back into your routine and not going off track again. This week, you will feel appreciated and loved by your near and dear ones. So, reciprocate the same and let people know you value them. It can be hard for people to understand what you feel since you can be a little evil sometimes. But break down the walls and give people the tea they need from you, my gossip girl. It is time to get back into your shoes and rule over your circle.
AAE Pro Tip: Casually mention things you want to your Aries friend. You might be getting a bauble or two.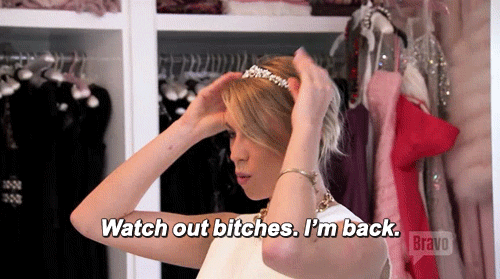 4. Cancer (June 21 – July 22)
Dear Cancer, people expect things from you only because they know you can deliver them. Let the end of the year be simply amazing because we all deserve a little treat after 2020. So, catch up with your friends and make a reunion scene. Because only you can command and play the emotional card at the same time and get things done. And everyone knows when it comes to planning things, you can deal with every problem smoothly unlike most of us who struggle to do even basic tasks. And you can also get to play love guru this week since a friend might need some tips from someone experienced.
AAE Pro Tip: Send Leo some CBD oil. They need it and will appreciate you for giving it to them.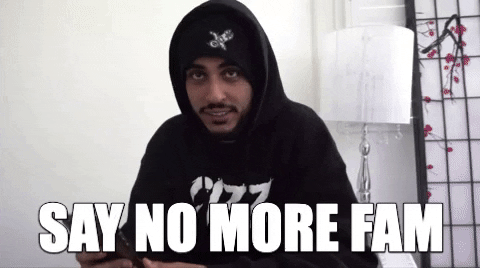 5. Leo (July 23 – August 22)
Is it the weather or is something up with you, my dear Leo? Because I can sense some hearts and roses according to your horoscope prediction for this week. Still can't decide what to do about your little crush? Well, stop overthinking and give it a shot. Make it a December to remember, because what else could go wrong in 2020? And no, don't take it as a challenge to show your wisdom and list everything that could go wrong. Just ease up and enjoy yourself a little.
AAE Pro Tip: "Roses are red, violets are blue, I like you." Don't think, send this message to your crush right now.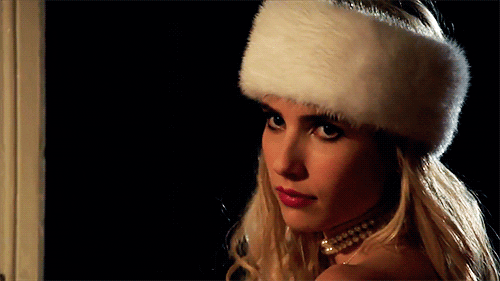 6. Virgo (August 23 – September 22)
Your horoscope prediction for this week suggests that you take a break for real. All that happiness of finally muting your boss looks good on you. So now, since you are in a better mood, maybe you can use this time for a little virtual reunion with your friends. Or maybe a real one in bed with your partner, doing obviously you know what. Yes, playing Ludo is exactly what I mean, so get some snacks because it is going to be intense.
AAE Pro Tip: I hope you know when I say snacks, we mean some chocolate and strawberries *wink*.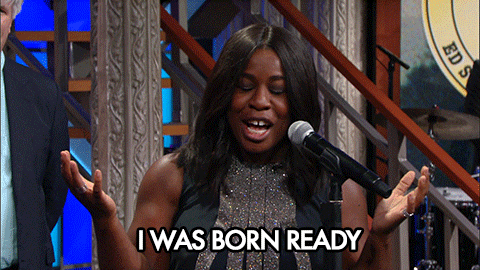 7. Libra (September 23 – October 22)
Money is on your mind this week, Libra. And it's not about splurging this week, it is about saving and investing in things that will help you over the years. So, I suggest you go ahead and get that Charlotte Tilbury makeup palette you have been eyeing for a while. I mean, good makeup is a great investment and that is all that this week is about. Also, your horoscope prediction this week asks you to be a bit more clear and vocal when you ask your sibling to do something. They barely need a reason to goof around and get on your nerves.
AAE Pro Tip: Yes, that overpriced chocolate bar is 100% essential. It feeds your soul. Get it.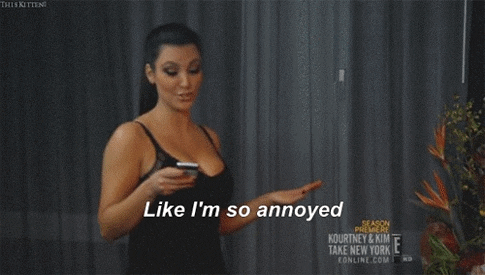 8. Scorpio (October 23 – November 21)
Work has been pretty crazy these last few weeks, and good times are ahead of you. So, expect a little less workload and a little more fun. And this is the best time of the year to take a backseat and let yourself enjoy life a little. Gather your friends and call up a Cancer friend because they might have some ideas brewing in their head. And if not, you can always use your special powers, i.e bullying and pressurising your friends. That always works in your favour, so go ahead and practise your skills for the week ahead.
AAE Pro Tip: Bully everyone into bringing vodka instead of wine. Get a real party going, if you know what I mean.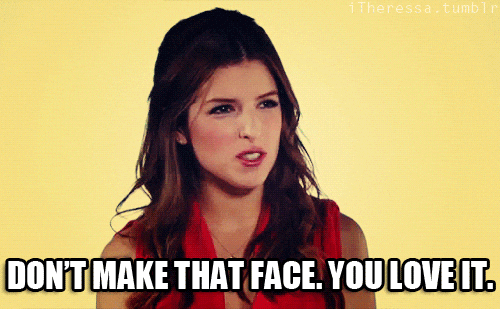 9. Sagittarius (November 22 – December 21)
That birthday month glow is looking mighty fine on you, dear Sagittarius! Happy birthday, and hope you have an amazing week. The next few days look pretty good, according to your horoscope prediction for this week. But just make sure to keep a check on the alcohol for your party. You don't want that one friend of yours overdoing it and puking all over the floor. Cleaning that nastiness is the last thing you would want to be doing on your birthday, so take control. Rest assured, you will be getting some really cool gifts and wishes. Just pretend to be surprised, because I know that you know what's coming already.
AAE Pro Tip: Don't forget to remind Aries about your wishlist. Put all the expensive stuff in it. Treat yo self.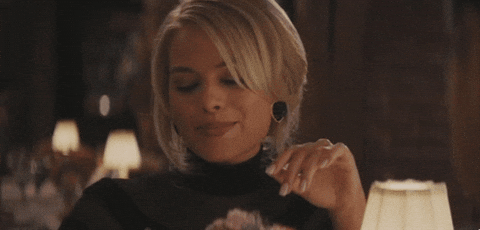 10. Capricorn (December 22 – January 19)
I see you have been overworking and exerting yourself yet again. When will you learn to let go and set your boundaries, bb? It is time that you finally put your feet up and let people know that you ain't up for anything you don't want to do. And a little mention about a pay raise might be good because all those extra hours that you burn the midnight oil is insane! Also, your friends are up to something, so be prepared for anything this week. And yes, by anything, I mean putting on a pair of decent clothes and socialising.
AAE Pro Tip: Please put the PJs in the wash. And yourself too.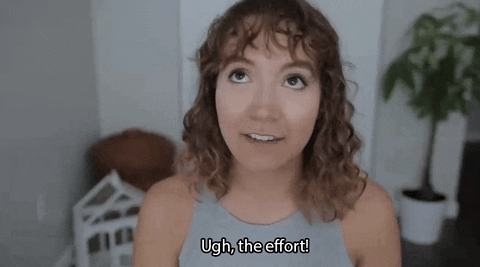 11. Aquarius (January 20 – February 18)
Hmm, I see someone has been in a little sulky mood. Dear Aquarius, your horoscope prediction for this week asks you to find out what bothers you. Is it unclear communication, or is it the fact that the pizza guy forgot to give you extra free oregano packets? Well, whatever it is, you need to clear your head and cheer yourself up a little. Indulge in a little self-care or do some reading to give yourself a break from all that overthinking. It's really not healthy for you. And speaking of healthy, how's the detox month going?
AAE Pro Tip: Read the After series. It's so bad you'll feel like your life is definitely better in comparison.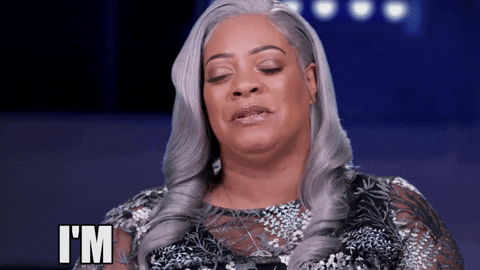 12. Pisces (February 19 – March 20)
You have been playing risky games, and it is not really healthy. So, just keep the wok down and stop trying to act like a chef. Seriously, why don't you just try to stay away from the kitchen? People are literally holding their breath waiting for your experimental, creative phase to end. Or at least get some expert supervision around you to guide you through the basics of cooking. You could really use some time learning about fire and food than just being on the verge of burning the kitchen down every single time you enter. You got this, sweetie. I have faith in you!
AAE Pro Tip: Invite that hot chef "friend" of yours. Take advantage of the "hot" things in the kitchen.
Have a great week ahead, y'all!