Gear up as your horoscope for the week is predicting big changes! You might get lucky at work, in bed, or in life in general. Remember that lottery ticket you bought?
1. Aries (March 21 – April 19)
Dear Aries, stop trying to make fetch happen. Pull up your socks. No, nothing new is happening, they just look very untidy. You need to get a hold of your life and make decisions for yourself. Get that Clinique Moisture Surge Hydrator you have been eyeing for days now. Also, stop mumbling while doing the dishes, just pretend to feel sick and do your fake fainting bit. There, it's all sorted. Now, cheer up and go rant and crib with your friends about other things.
AAE Pro Tip: Order the lipstick from your wishlist, why deny yourself?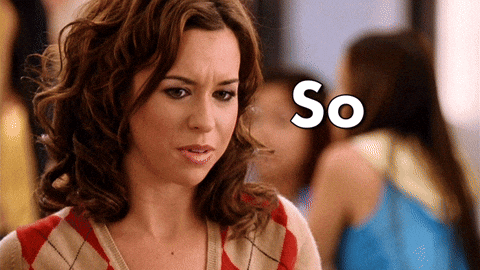 Source
2.

Taurus (April 20 – May 20)
You really think that everything happens for a reason, but texting your ex and trying to hook up with them is plain stupid with no logical reasoning behind it. Your horoscope for the week suggests keeping your friends on speed dial because you are about to be ghosted. Sorry, I told you, the astrological forces are not showing any good times in bed for you, so just get out of it. You know better than this, so do better because currently, your life is a hot mess.
AAE Pro Tip: You're right, the crow in that neem tree doesn't like you. It caws when you're falling asleep on purpose.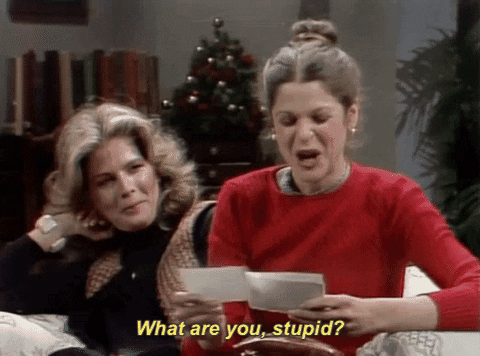 3. Gemini (May 21 – June 20)
Two days pass happily, and you just can't refrain from being a prick again, can you, my dear Gemini? But if you don't own up to your shit, you are going to land in hot water. Don't blame it on your horoscope. And trust me, batting your eyelashes to get out of trouble is no longer going to help. Avoid any drama, and get down from your imaginary throne, princess. It's time to get things done. And be careful, don't trip on your super long silk cape while walking down from your throne.
AAE Pro Tip: Watch Soldier on Netflix tonight. You can do the Naiyyo Naiyyo dance, it'll be fun.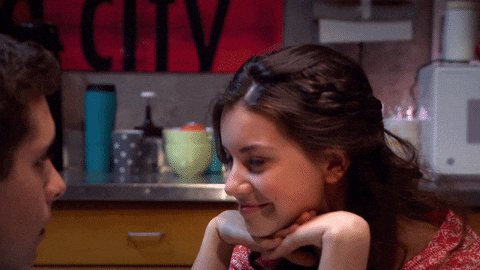 4. Cancer (June 21 – July 22)
No matter how pure your intentions are, some people can't help being pricks. It is time you take a break from all the toxic people and things around you. You need to focus on yourself and get back on your feet. It is time to come to terms with what you want in life and for dinner too. Set a 3-course menu for yourself and ask your mom to cook it for you. Live the lavish life and pamper yourself a little because you need it.
AAE Pro Tip:  You will get wet this week. But that's to be expected because you'll be doing dishes.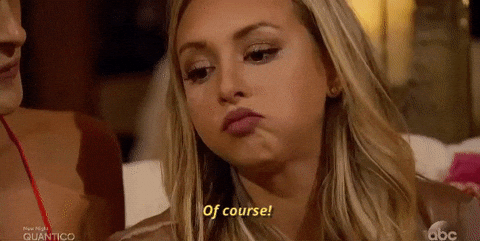 5. Leo (July 23 – August 22)
I told you to stay away from drama, but just like a moth to a flame, you can't resist it. Leave the petty issues behind and move on because you need to focus on your personal growth. You will be in the spotlight (your fave place yay!) per the horoscope for this week, gracefully saving the day and being the hero. Enjoy the attention, but remember to make wise decisions because there are people relying on you. And whether it is an argument or a simple favour, refrain from pulling all the attention on to you.
AAE Pro Tip: That "Beyonce sharma jayegi" song will get stuck in your head.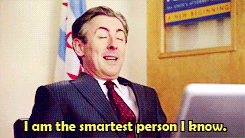 Source
6. Virgo (August 23 – September 22)
Are you already worried that once the birthday festivities wear down, all the attention will go down the drain? Don't worry, dear Virgo, enjoy your birthday season while it lasts. The horoscope for the week promises some last-minute surprises, unwanted guests, and a helluva lot of cake, so be prepared. You might as well start clearing some space in the fridge for all the baked goods. See? I know what cheers you up, so get going and have fun!
AAE Pro Tip: Please do your laundry yourself this week. You stink.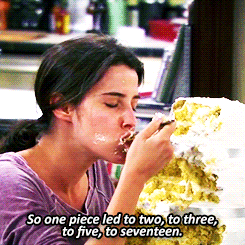 7. Libra (September 23 – October 22)
You really need to get out of your comfort zone aka your bed, and face the reality of things. Don't be a sucker, and stop criticising yourself with every move you make. Be bold, stop throwing tantrums, and face your issues head-on. At least the real ones. No, day drinking is not the way to get through problems because you can't really handle alcohol. Don't laugh it off, remember that time you puked after two shots?
AAE Pro Tip: Step into someone else's shoes this week. If you like them, steal them.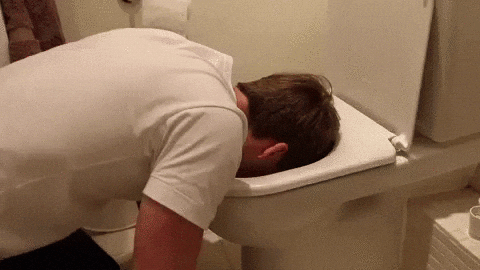 8. Scorpio (October 23 – November 21)
It's time to floor your bosses, because your horoscope for the week says you are going to be in your element. But remember, don't take all those extra hours of work because you don't wanna be napping in your work chair. And yes, that's the reason your back hurts, so move your ass and do some stretching. Don't quit, I see some promotions coming your way unless you sleep through them. Also, a little time with your boo can help you a lot!
AAE Pro Tip: You usually know the right thing to say, but unfortunately, you'll say it a day late this week.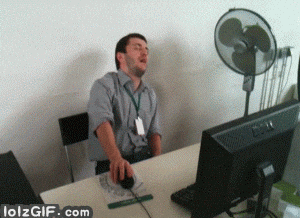 9. Sagittarius (November 22 – December 21)
Here we go again, me explaining to you what not to do and you crying because you did the exact opposite. Let's start over, Sag! This week is all about letting yourself out and having a little fun. If you feel a little adventurous, take a trip–to the terrace. And if you are feeling even more in the mood, take a trip down memory lane. This will serve as a reminder to not fuck up like you have done so many times before.
AAE Pro Tip: You're going to be really disappointed because that chocolate you were saving? Yep, it's gone.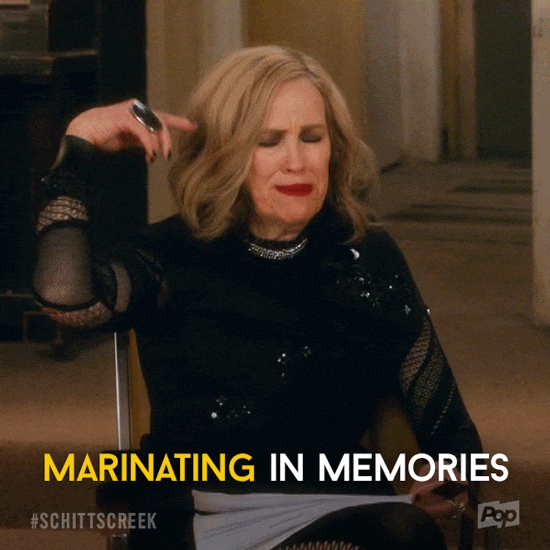 10. Capricorn (December 22 – January 19)
Hi there, pretending you got a hold on everything while your life is slipping away from your bare hands is not how you deal with things. Take a moment to collect your thoughts and clean your room because honestly, I don't know what's messier. Things will fall in place, so stop stressing over everything and being an annoying human cribbing all day long. Don't let your own self be your worst critic, you deserve to have a little fun. Go play.
AAE Pro Tip: You will accomplish something you've been wanting to for ages. You will finally watch Dark on Netflix.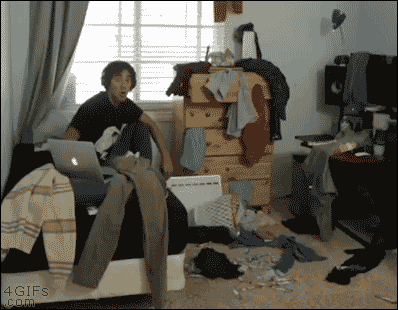 11. Aquarius (January 20 – February 18)
Time and again, I have told you to make changes but I can't sugarcoat it anymore. The horoscope for the weeks states that your life is a train wreck with everything blown out of proportion. Even the cheese on your pizza is dripping all the way down and that's no fun, it's just messy. And don't try getting every bit of that dripping cheese because you will end up burning your tongue. Also, communication is important this week unless you wanna blow up your relationship too. Get going, you have a lot to do.
AAE Pro Tip: You're going to be unusually popular on LinkedIn this week.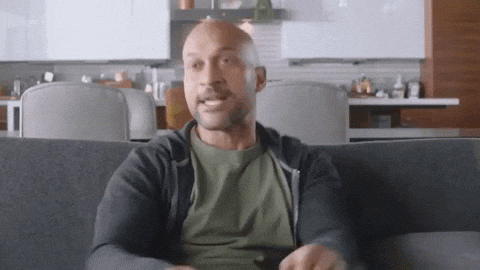 12. Pisces (February 19 – March 20)
Overworking and eating your emotions in the form of 15 donuts isn't the healthiest way out. So, I would suggest keeping the box of donuts, but stop running away from yourself. If you want to take a nap, take it, because no one wants a sad and dull Pisces around them. Damn, they are annoying, Stop sulking and get in bed, you really need to shut out everything for a bit and play games under your blanket. Take care, and have a fun week.
AAE Pro Tip: You will find a bar of unclaimed chocolate in the fridge. It's yours, eat it.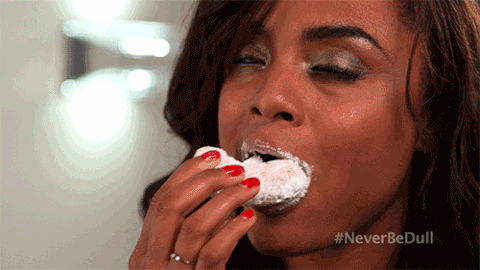 Enjoy the week ahead!