The Gemini season might make you feel like kicking back, grabbing a few drinks, and planning a vacation. And who in their right mind wouldn't wanna do all of the above? But is it going to happen or will this be another plan that just stays in your mind? Here's what your horoscope for May 29-June 4 brings.
1. Aries (March 21–April 19)
It's the Gemini szn, my love, and if you've been sitting high and dry for a while, it is time to get back into action. Looks like a very charming ex is going to make a grand entrance into your life and make it lit. But I should warn you, your current boo will not like it. And that is exactly why you should play around a little and make them realise that you have options you're willing to explore if you aren't treated properly.
AAE Pro Tip: If you really think mustard is your colour, you need some time to think about your choices.
2. 

Taurus (April 20–May 20)
Birthday season might be over, but you're left with a huge three-figure collection from all that birthday sagan. Best to put it to use and pamper yourself this week. But that's not all you should be focusing on. Your work is picking up pace, and if you don't wanna be left behind, you better catch up and be on top of things. After all, how will you send that long-ass vacation mail if you don't get any work done?
AAE Pro Tip: You're not gonna find love at the bar, hit the mandir for some exclusive options.
3. Gemini (May 21–June 20)
Happy Gemini season, my lovelies! It looks like even though birthday season is upon you, you're still holding back and not living your best life. Well, what's stopping you, Gem? The horoscope for May 29-June 4 asks you to take some time off because you officially can't function without some martinis in your system. And what about that long vacay? This week is the perfect time to plan a birthday vacation 'cause you need it!
AAE Pro Tip: Setting boundaries might not be your fav task, but you gotta do what you gotta do!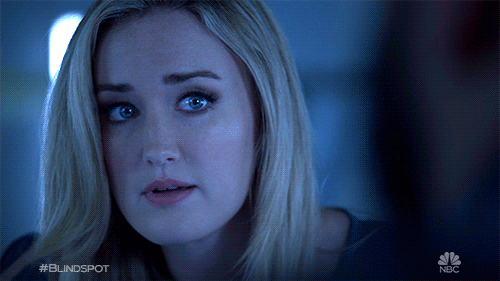 4. Cancer (June 21–July 22)
Do you suddenly feel like you don't have any control over anything? Does everything seem too fluid and not worth even an ounce of effort? Well, I understand you, my dearest Crab, but I promise this is just a testing phase. The Air season is making things breezy and asking you to let go of whatever isn't in your control. Do what you can, but don't stress yourself out.
AAE Pro Tip: If you really want to feel like you've got your shit together, how about transferring your clothes from the chair to the closet?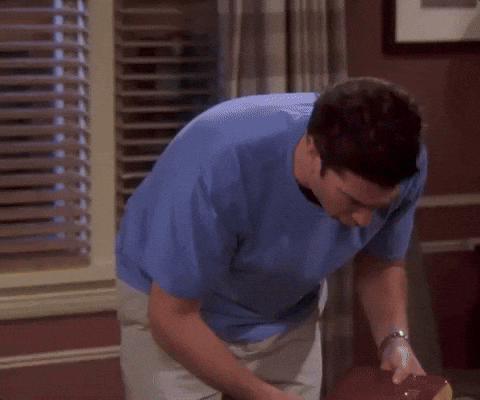 5. Leo (July 23–August 22)
Getting frustrated when things aren't going your way seems like a normal reaction. Acting out and blaming the universe for everything that is wrong is a bit of an overreaction. So, my darling Leo, why don't we sit down for a little introspection this week and see what can be fixed on your end? Keep your Leo ego aside to come out as a more well-rounded and less cranky human being.
AAE Pro Tip: Open yourself and your thoughts to the universe and see how your wishes are granted.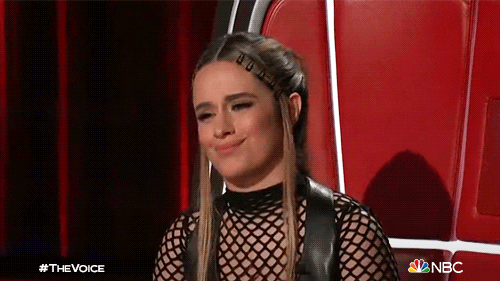 6. Virgo (August 23–September 22)
Jumping to conclusions without really understanding a situation isn't great for you, Virgo, so hold your horses. There's a lot happening around you and you are barely processing half of it. So, the horoscope for May 29-June 4 asks you to slow down and think before you speak or act. Sometimes, you are really oblivious to how annoying you can be. Getting on people's nerves is gonna make them act out, you know.
AAE Pro Tip: Mind your own business, sip your iced coffee, chill, and repeat.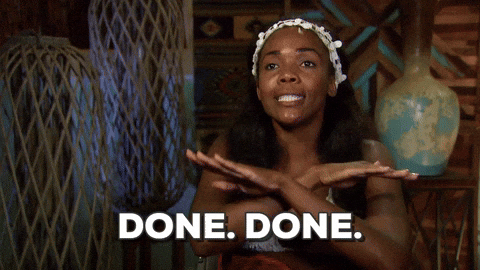 7. Libra (September 23–October 22)
Being a hard worker and being a workaholic are all good things, Libra, but stop romanticising the hustle. Pushing yourself beyond your boundaries is gonna make you snap like a twig. You don't want to be bent and spent–unless we're speaking in sexual terms. So, focus on doing your job, but also remember you have a life outside your 9-5 which requires you to unwind and do things for your own peace and pleasure.
AAE Pro Tip: Talking about peace and pleasure, I always stan adding a little bourbon to your morning coffee.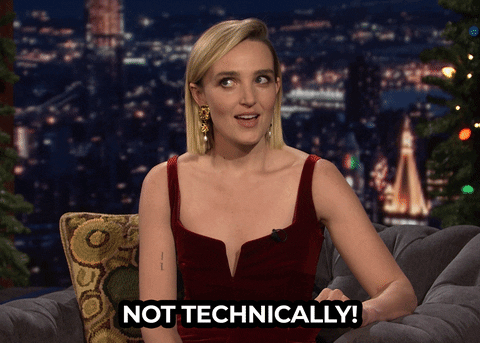 8. Scorpio (October 23–November 21)
Dear Scorpio, everything has been a bit too much or a bit too less in your life, and striking a balance is the need of the hour. You can't keep pushing yourself towards one extreme and ignoring other aspects because that is eventually going to leave you feeling exhausted and unsatisfied. Let the horoscope for May 29-June 4 guide you into excessive organising and decluttering so you can get on the right path.
AAE Pro Tip: Don't hide your feelings behind words, be upfront.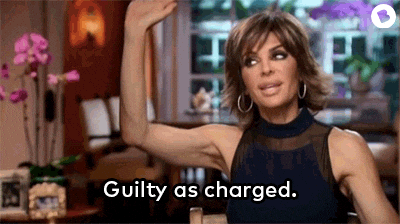 9. Sagittarius (November 22–December 21)
Dear Sagittarius, don't let the Air season blow out the fire within you because you're gonna have a packed week. There's work on your mind and you are full of new ideas and creative feedback on how to implement it. But that's not all, you've also got a certain someone who has been occupying your thoughts in a good way, for a change. So, keep your shit sorted, don't mess around with anyone else, and let people do their drama. You don't need to put yourself in the middle of something that doesn't deserve your time and effort.
AAE Pro Tip: A difference of opinion does not mean someone is disrespecting yours, keep that in mind.
10. Capricorn (December 22–January 19)
Do I need to say it out loud or do you already know what's coming? You've officially burnt yourself out and you are still at it. I don't know why. It's not like you can go from zero to 100 in a second. There's no magic wand for you, my love, and only you can unfuck your current situation. It is okay to cut back and say no when things are too overwhelming for you. If people get it, good; if they don't, it's not on you to explain it to them.
AAE Pro Tip: Try not to lose your shit when someone is talking to you despite your clearly visible earphones.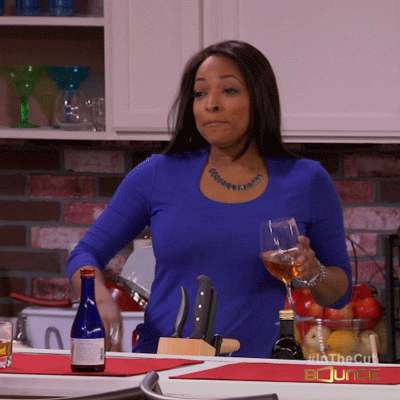 11. Aquarius (January 20–February 18)
It is really not a good idea to provoke people when they aren't even speaking to or about you. Get your act together because you've been off-track for a while now. You've been acting too impulsively, making stupid decisions, and pretending that you're too cool to care. But you know, there comes a time when you have to draw a line and right now is that time, so get it together before you face some serious consequences.
AAE Pro Tip: Take a little constructive criticism like a boss instead of being snarky and uptight about it.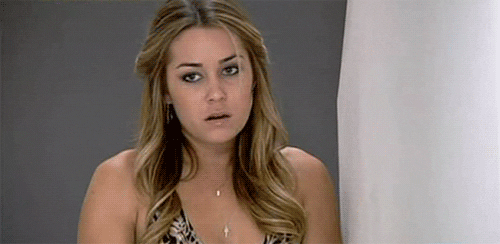 12. Pisces (February 19–March 20)
There's a bit too much going on in your life currently and your plate is overflowing. So, this week, a little planning, organising, and cleaning up could be really helpful. To begin with, get a trash bag and dump whatever or whoever you don't need anymore. There is no place for extra stuff that is just occupying space in your life because you need to lose the dead weight in order to move ahead.
AAE Pro Tip: Carry a pillow with you this week, and whenever you feel like you're losing it, scream into it.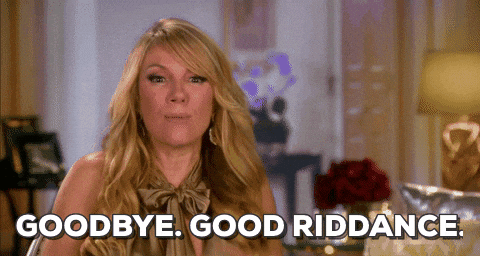 Tears are the secret to glowing skin, so cry a river. Happy adulting, folks!