As the sweet Cancer season begins, the universe is going to turn into a wish-granting factory. So, keep your spirits up and get ready to bloom! Here's your horoscope for June 21-27.
1. Aries (March 21 – April 19)
The eclipse season has gotten you all restless and cranky, Aries. But as the month comes to an end, you can expect things to turn around for good. The beginning of Cancer season brings you a lot of quality time with yourself, so draw a fancy bath and get some bath bombs. It's the perfect season to indulge in pampering sessions and have some chilled wine and Nutella-filled strawberries. Don't wait around for people to treat you right, bb, because it's time to do it yourself first.
AAE Pro Tip: It's time to let go of your old toxic habits (people) and move on to some new ones.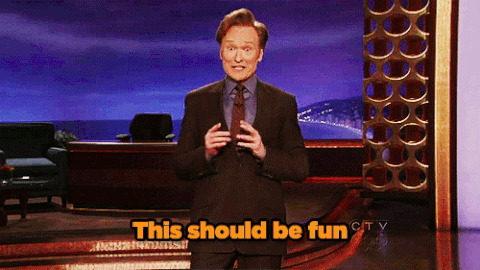 Source
2. 

Taurus (April 20 – May 20)
Yes Taurus, it is all fun and games till you start feeling ghosted by your special someone. And don't blame your horoscope, love; this is karma! What you do comes back to you and in your case, it comes back instantly. I hope the horoscope for June 21-27 teaches you a love and life lesson! Cancer season is mixing things up, so if you feel too daring or adventurous, remember to not be hasty and act on instinct. Being impulsive is good but try not being reckless this week!
AAE Pro Tip: Having a whole bottle of wine and your ex on speed dial is exactly the recklessness you should avoid.
3. Gemini (May 21 – June 20)
Gemini season is over but that doesn't mean you can't have fun or make yourself feel special. Season or no season, you are still a Gemini and you deserve all the love, pampering, and attention, babe. So, whether you are in the mood for self-love or to get down and dirty with your lover, do it or do them! Don't hold yourself back this week because Cancer season is equally fun, thrilling, and exciting. You needed to get a little break, but now it's time to get back on your feet and rule the world!
AAE Pro Tip: Money is flowing in from all directions, so make sure to grab some 500s in case your dad accidentally drops his wallet.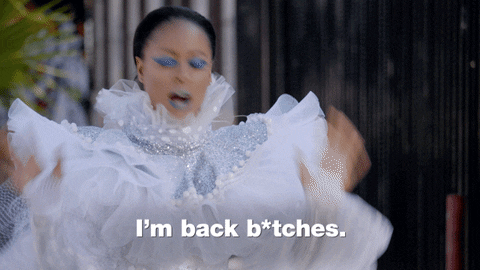 4. Cancer (June 21 – July 22)
Looks like Cupid did his job and hit you with his arrow as a parting gift. Either it's that or birthday season that is finally lifting your spirits. Whichever one it is, people around you are just happy to see you come out of your shell, Crab! But don't limit this fun side to just a month because you know this limited access to your good side is getting a little annoying. Why can't you just be sweet for more than two days? You know you like it, so shed the pretentiousness and let people love you for being you!
AAE Pro Tip: Be like a breath of fresh air and invite some friends or family over for fun!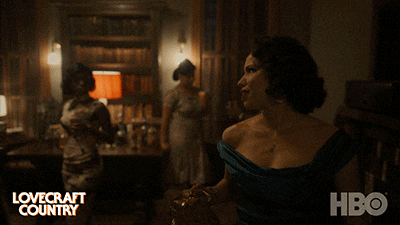 5. Leo (July 23 – August 22)
Dear Leo, the horoscope for June 21-27 doesn't look very favourable for you. You have made it pretty clear that you'd rather be best friends with your ego than your actual best friends. Well, I would say it is the smartest decision, but who can question you, dearest Lion? But the consequences of this are completely on you, so don't curse your weekly horoscope. I hope Cancer season gives you an insight into your actions and helps you choose the right way out.
AAE Pro Tip: Remember, everything is fair in love and war, so block, delete, and repeat.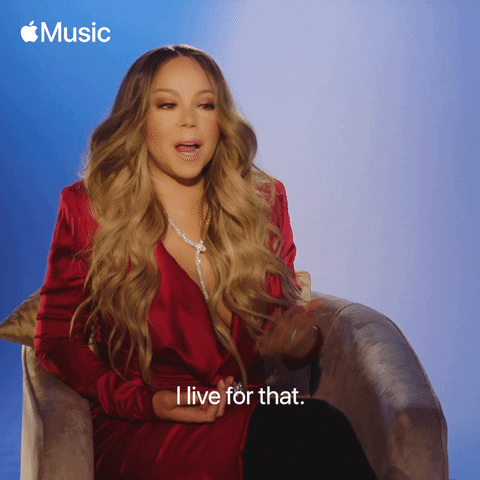 6. Virgo (August 23 – September 22)
The horoscope for June 21-27 tells you to meditate and try some deep breathing exercises to calm yourself down. You will require all the mental peace and strength to deal with your ass of a boss. But don't let them get in your head and spoil your zen mode. Because why put yourself through something when you can actually make the other person suffer for their actions? So, pull out the power cord, sit back, and let your boss send you urgent reminders to send in the presentation. See, now who's the boss again?
AAE Pro Tip: Take your sweet time doing things this week and don't let anyone bully or peer pressure you into doing anything.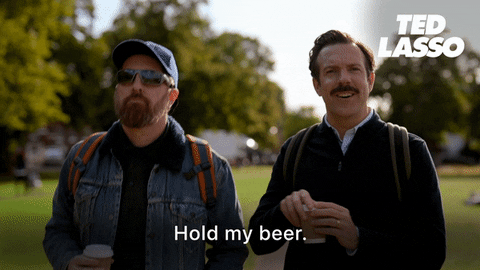 7. Libra (September 23 – October 22)
Dear Libra, Cancer season is here to remind you to put yourself first and be kind to others. But there is a fine line between being kind and dealing with people's drama and wearing yourself out. So, take a step back from anything or anyone who drains your energy because they are not worth it. Sometimes, you gotta cut ties with certain situations to feel better about yourself. If your mom is screaming at you and your siblings, walk out of the room peacefully and exit that toxic situation.
AAE Pro Tip: Just keep an eye on your back in case there are any flying chappals coming your way.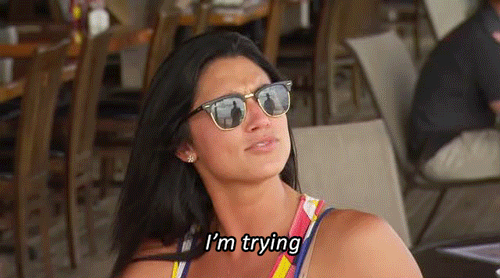 8. Scorpio (October 23 – November 21)
Even though you and Cancer usually don't see eye to eye, the Cancer season is loved by all. And you too will agree with me because the upcoming week is going to be a blast. Work is going to be fun, your sibling is not going to be dancing on your head, and your long-awaited shopping order will arrive. Now, tell me if that isn't a fun week, what is? And to top it off, you will find chilled beer in the fridge and a fresh set of bed sheets, all thanks to your sweet mom.
AAE Pro Tip: Need all the gossip? Chicken wings and a best friend are on the cards this week.
9. Sagittarius (November 22 – December 21)
Looks like you have run into hot water with your bae again. Well, suck it up, buttercup, and apologise if you are the one holding an unnecessary grudge. The horoscope for the week asks you to climb down from cloud nine and leave your sense of self-entitlement up there. Because if you continue with this 'I'm so elite' behaviour, you might end up losing more than just your boo. So, use this week as a wake-up call to let go of certain attitude problems and stop being a toxic person to your own self.
AAE Pro Tip: If everything goes well, you might just get some cloud nine performance in bed this week!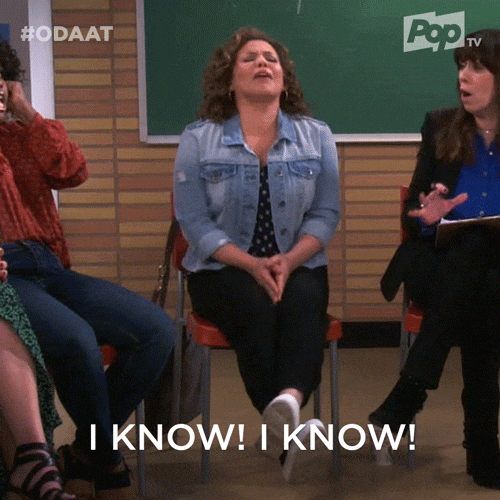 10. Capricorn (December 22 – January 19)
Dear Capricorn, you are a pro at hiding your feelings, bottling them up, and behaving like you are PMSing 24*7. So, tell me how bad can it be to share your feelings and vent to someone close, occasionally? And don't worry, people will still see you as the tough, hardworking person you are and no one will judge you for being a softie. Let go of your inhibitions and let it all out! Also, if you are looking for a sign to go see your doctor, this is the one. It's time to take your health a little more seriously than your ex!
AAE Pro Tip: Maintain a little distance from your dreamy ex because they might be crushing on their other ex!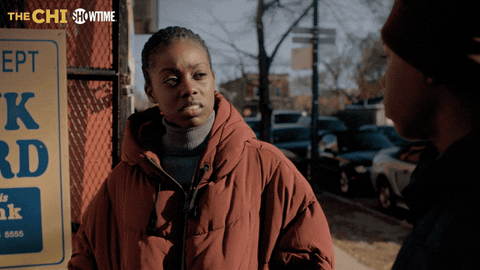 11. Aquarius (January 20 – February 18)
You have been staying low and maintaining your distance from distractions which is a great thing for you. This week is all about prioritising yourself and investing in your growth. You have been sitting back for a while, and it's time to rise up and take the front seat. It looks like Cancer season is all about your glow-up, because not only are work opportunities coming your way, I see some fresh romance on the cards too. Go ahead and own it, Aquarius, you've worked hard for it!
AAE Pro Tip: A little virtual wine and cheese meet and greet with someone special can set things in motion for you.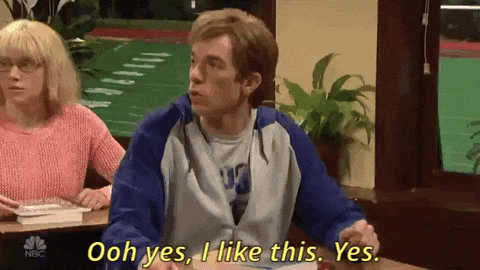 Related: Beginner's Guide To Cheese: All You Need To Know Before Making Your Choice
12. Pisces (February 19 – March 20)
It's been quite an emotional week for you, Pisces, but it is time to hit the refresh button. This week looks like it will go pretty smoothly for you. And it also looks like your house help is back, so you can bid adieu to washing dishes yourself and doing all the saaf safai. It's time to live your life king size, so get in bed and start a movie marathon already! Because, if staying in bed with the AC blasting and some nachos in hand isn't heaven, what is?
AAE Pro Tip: If you face a little boss problem this week, just block them and say you lost your phone. Easy, peasy, lemon squeezy!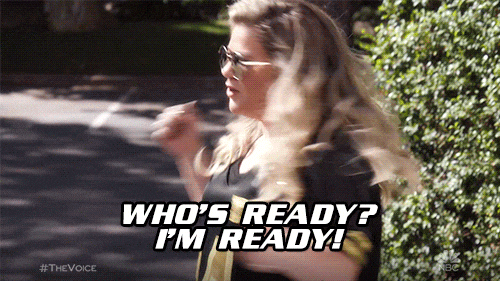 Have a fun week!