Make space for some intense moments and crazy drama as Cancer season ends midweek, giving way to Leo season. Here's the horoscope for July 19-25.
1. Aries (March 21–April 19)
Dear Aries, I know how you love to drown yourself in work when you need to distract yourself. But avoiding some emotional blockage isn't going to magically make it disappear. So, the horoscope for July 19-25 asks you to address instead of avoid. Address thoughts, ideas, people, emotions, and make your peace with everything. Because your emotional health and wellbeing are extremely important and ignoring closure isn't going to help. Take your time and do it at your own pace, but confrontation is on the cards this week and you can't run away from it forever, babe.
AAE Pro Tip: Once you let it all out, treat yourself to some cheesy fries, you deserve some gooey happiness!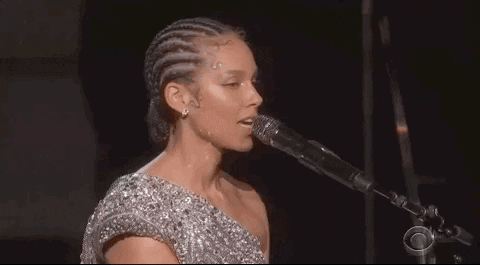 2. 

Taurus (April 20–May 20)
I like how you've been lowkey doing some amazing shit! And I know you don't need to post every achievement on your 'gram but a little group text to the homies will cheer you up. Don't be afraid to celebrate small victories, dear Taurus, because you've earned them. And sharing these little moments with your close ones will encourage you and make you more confident. Don't be shy, pop some champagne, and have a little party, because why the hell not?
AAE Pro Tip: Don't let your little social caterpillar die because it's time to bloom out of the cocoon, honey!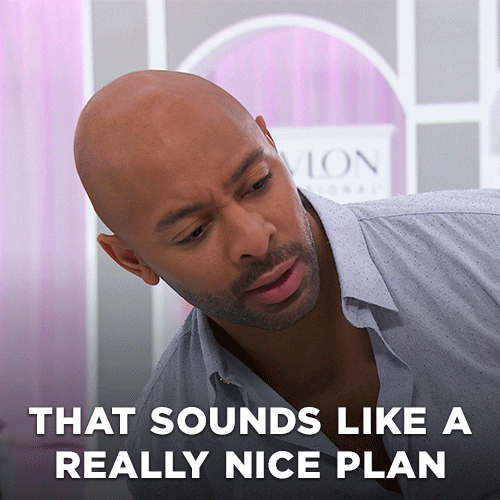 3. Gemini (May 21–June 20)
Oh dear Gemini, how you glow when you go with the flow! But since Leo season is just around the corner, there will be some drama happening obv! And I hate to tell you this but you might just be sucked into it, so be prepared. You've spent a lot of time dealing with people's nonsense, so it's time to pull back from being the punching bag. It is not your job to make people feel better about themselves by pulling yourself down. Teach them who's the boss at roasting and leave them burning. This sounds like playing the bitch card, but when have you not enjoyed doing that?
AAE Pro Tip: Speak your heart out, cut off ties, and don't let the drama mamas ruin your week!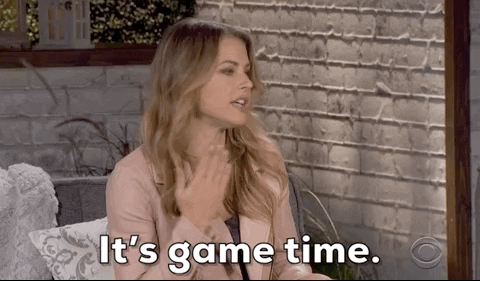 4. Cancer (June 21–July 22)
Cancer season is finally coming to an end, but don't worry, you've learned what you needed to. Especially the fact that just because birthday season is over doesn't mean you are not allowed to have fun. So, the week ahead asks you to be a sport and not bury your head in work! Spending a little time with your friends is always a good idea, so take the initiative. How often is it that you actually make plans? Let the Cancer spirit hit you this week because you know you love being social, and a little post-birthday fun never hurt anybody!
AAE Pro Tip: A little drink and confrontation with your crush are highly likely, so play your best cards, crab!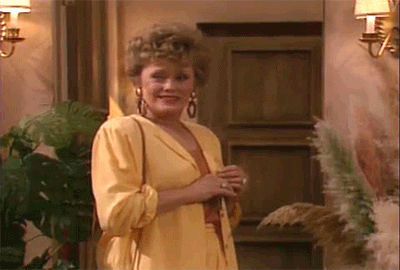 5. Leo (July 23–August 22)
Looks like someone is finally finding their track with Leo season just around the corner. While people might not always agree with you, you always find a way to make things work for yourself. And that's good for you even if it isn't for anyone else. So, if you have finally decided to move past everything and take the road not taken, all the best! Maybe you will learn a thing or two or find the right person coming your way. Till then, hang tight because things are just about to get spicier, which is a given because birthday season is here!
AAE Pro Tip: There are going to be some big changes ahead, so talk down your ego and go with the flow.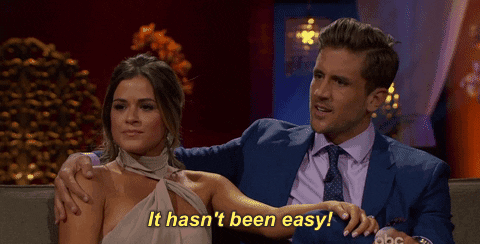 6. Virgo (August 23–September 22)
Have you been feeling a little attracted to someone? Has it been happening for a while now and you just can't stop thinking about them? Because, usually, I love stepping into Cupid's shoes and telling people to go for it. But, dear Virgo, get your head out of your ass if you are constantly thinking about your ex! This is no time to hit rewind and play again, so you better hit the forward button. Trust me, you are just bored. Please don't dial them for a booty call because I promise that ship has sailed. But if it is just something meaningless and a one-time thing that you are looking for, meh, who cares?
AAE Pro Tip: Turn off the feelings for a week and switch on the sex appeal, darling!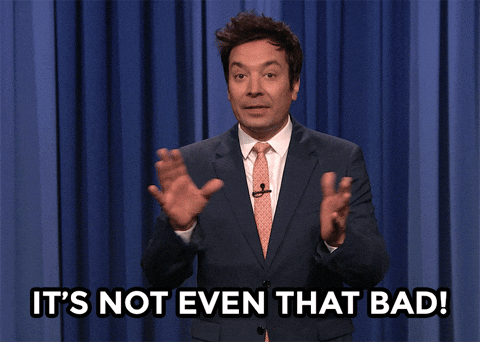 7. Libra (September 23–October 22)
Dear Libra, the horoscope for July 19-25 screams in big bold letters asking you to move on and have fun! Just because you've hit a block doesn't mean you'll sit in one place racking your brain all day and night. Sometimes, you just can't play the genius and have to move on. And that also applies to your ex-partners. Even if things didn't work out with one person, you don't have to voluntarily go through a dry spell. Buck up, leave the worries and open that gorgeous bottle of wine tucked away in the back of your dad's stack. It is time to stir up some fun and deal with the outcomes later (never).
AAE Pro Tip: Take a break from the virtual world because wine tastes better with some real company.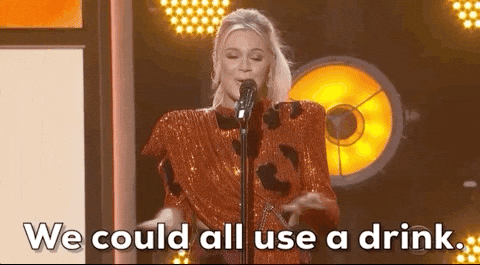 8. Scorpio (October 23–November 21)
Looks like we could all use some honesty and stop playing hypocrites. This week is all about facing reality. We make mistakes, we apologise, and we move on. And by we, I mean you. No matter how breezy and chill you think you are, even you can be a total ass sometimes, dear Scorpio. So, if you think that you messed up, your best bet is to own up and apologise sincerely. Because there is nothing a little heart-to-heart can't fix.
AAE Pro Tip: Just remember people can read through your flattery, so keep it to a minimum.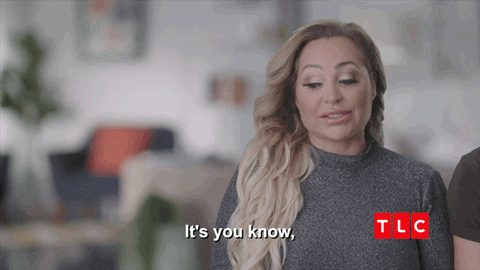 9. Sagittarius (November 22–December 21)
Looks like someone made up with their boo because I see intimacy and some romance on the cards. The horoscope is all hearts and flowers this week, Sag, so just get down to it and make peace with your partner. And if you think it will become boring if you don't have the occasional spat or two, maybe it is time to spice things up in a different way. Don't limit yourself. Make the first move, take the lead, and make up your own rules as you go. Trust me, it is better than all that constant bickering for hours over calls.
AAE Pro Tip: I'm not giving out any ideas but a little dine-and-dash is equal parts fun and thrilling, just saying.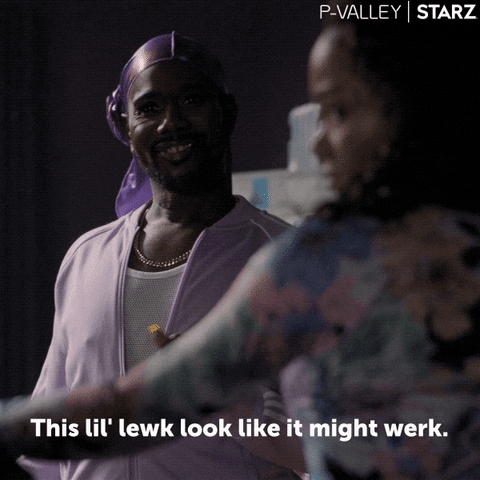 10. Capricorn (December 22–January 19)
You've been calm all of last week, and I can sense things have been going better for you. The horoscope for July 19-25 tells me that there might be a chance that you are listening to your heart more than your bossy brain. Well done, Cap, because this could actually be good for you. As long as you don't start acting cold as ice, this is a good week to shoot your shot. Go for what you want and tell people how you want it. If it scares them off, it's their loss, babe. Don't dull your sparkle for anyone who is afraid to commit to you fully.
AAE Pro Tip: Don't settle for anything less than you deserve, whether it is a partner or an extra slice of pizza.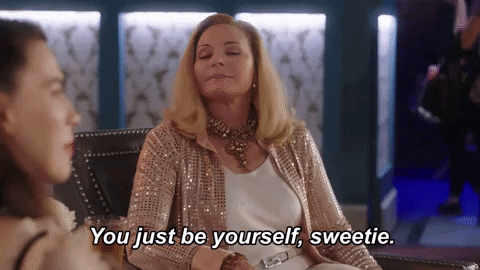 11. Aquarius (January 20–February 18)
Wanderlust is all over your horoscope this week, so where exactly are you going? Because if you are planning a vacation, it better be just a sleepover at your friend's place. Being an Aquarius and preaching about how the third wave is coming, planning vacays can break your glass reputation, honey. Be wise and don't throw yourself into trouble on purpose. But if you are in the mood for some fun, a little party and a few beers couldn't hurt anyone. Live your fantasies, just don't be too wild though.
AAE Pro Tip: Drunk face-timing your crush is exactly the kind of wild behaviour you should be avoiding this week.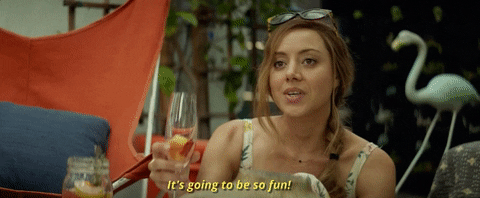 12. Pisces (February 19–March 20)
Dear Pisces, calling in sick at work just because you feel like binging your favourite series is actually not a bad idea. In fact, it is a brilliant idea and you should totally follow it up this week. Popcorn, staying in bed, and binge-watching all night, without worrying about the alarm, is the best remedy for WFH blues. So, rest up, Pisces, because it is all about paying attention to your needs, wants, and likes this week. Speaking of which, why don't you order some amazing food to make this party for one even better?
AAE Pro Tip: It's not like you are getting promoted this week, so mute that work group chat and chill the fuck out!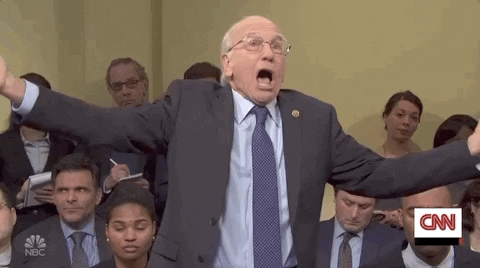 Related: Exemplary Delhi-Based Home Kitchens That You Should Order From ASAP
Have a crazy week, people!