Capricorn season is in the house, babies! The week ahead brings some solid chances to get your life together and sort out your mess. So, check out the horoscope for December 19-25 to see what's in store for you.
1. Aries (March 21–April 19)
Dear Aries, your boss is paying attention to you and this is your chance to make it to the top in their good books. You've done some great work lately, so don't let it go to waste. Take the credit for your crazy but amazing brain loudly and proudly. It is time to toast to yourself and enjoy your small victories because you're worth celebrating. Anyone of a different opinion needs to zip it and be flung out of your fabulous life!
AAE Pro Tip: You seriously need to catch up with your besties 'cause you're missing out on so much tea.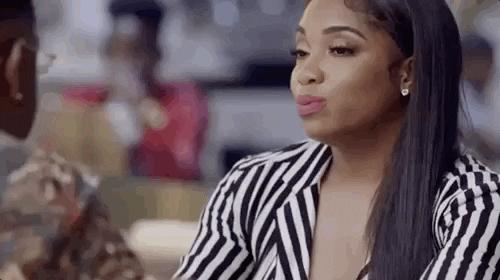 2. 

Taurus (April 20–May 20)
Wow, Taurus! Looks like you're all set to shoot your shot and you ain't shying away this time. I absolutely love this confidence and all I wanna tell you is that you should go for it. You don't always have to worry about the results as long as you have some fun in the process. So, even if it is someone totally unexpected, don't overthink it or let your friends talk you out of it. You do you, boo, and see where that takes you.
AAE Pro Tip: Turn a blind eye to office politics if you don't wanna be dragged into it all and forced to pick sides.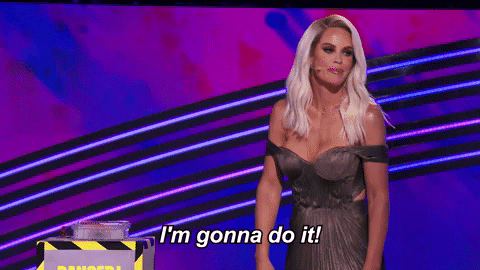 3. Gemini (May 21–June 20)
Someone's feeling LIT AF and that's just the energy you need to channel this week, Gemini. And if it hasn't kicked in yet, go grab yourself some boozy concoctions and spread the holiday cheer. You're getting into the vibe of the upcoming festivities, but you haven't taken your eyes off the goal. Stay focused but also let loose when needed and you'll be able to enjoy the best of both worlds this week. Sip, sip, hurray, but also take breaks to sip on some H2O.
AAE Pro Tip: Be a little kind and considerate of the people around you and be mindful of how you communicate.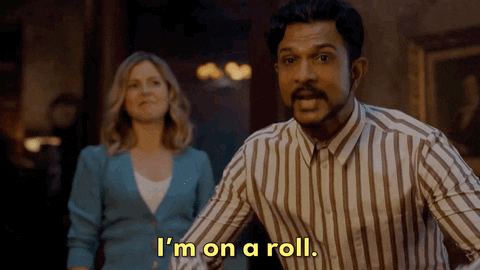 4. Cancer (June 21–July 22)
My darling Cancer, you're feeling a little overwhelmed even when you're surrounded by your loved ones. So, the horoscope for December 19-25 asks you to confide in someone who is seeing things from a distance as they might offer you a fresh perspective. You may need to burst your own bubble and it is okay to ask for some space both at work and at home. Sometimes, being surrounded can still make you feel a little lonely. Spending time just by yourself can be the remedy you need.
AAE Pro Tip: You've got pent-up energy, so maybe scream into the pillow rather than on your housemates.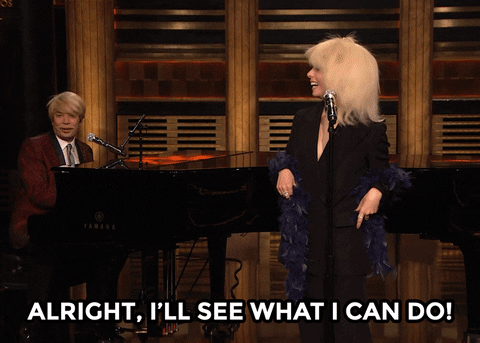 5. Leo (July 23–August 22)
The horoscope for December 19-25 asks you to accept that some people in your life were the biggest lessons of the year. To let go of such people without any hard feelings in your heart is the way to move ahead and onto better things. Sometimes, you have to be the bigger person because the universe rewards you in ways you didn't even expect. So, take your victories and celebrate them with the people who bring out the best in you.
AAE Pro Tip: An unexpected person might pop back this week, but trust the universe 'cause it's going to be a pleasant surprise.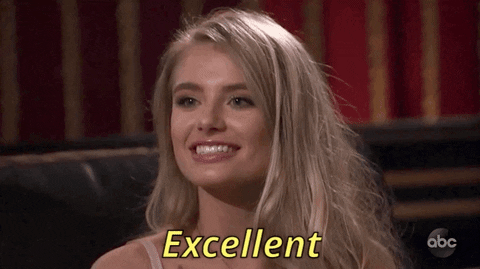 6. Virgo (August 23–September 22)
Your moment in the sun is kinda fading away 'cause sunset is here…for now. The beginning of the Capricorn season is making you go back to your desk because there's a lot that needs to be done. But that doesn't mean you have to go back to being a total buzzkill, you can still have some fun. Plan your week accordingly so you get to do whatever the hell you want, but after work hours, okay?
AAE Pro Tip: Keep some fire extinguishers handy if you plan to bake anything so you don't end up burning the whole house down.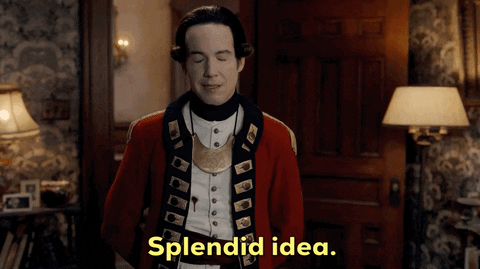 7. Libra (September 23–October 22)
I spy with my little eye that someone's got their eyes on you, but you're looking the other way. Well, if you're not interested, all you have to do is let the other person know and shut it down gently. But if you are keen, dropping some hints could really kickstart something amazing for you. Either way, take your time to decide which way you want things to go and act accordingly. In any case, you'll have plenty of alcohol lying around to deal with whatever the consequences may be.
AAE Pro Tip: You're feeling the urge to splurge and there's literally no one stopping you, so go all ham, bb!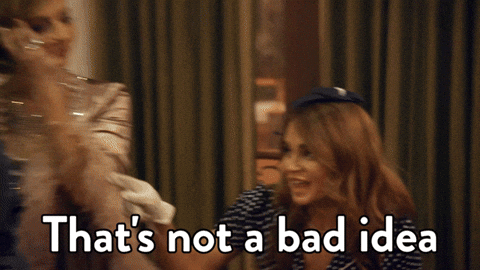 8. Scorpio (October 23–November 21)
Dear Scorpio, your attitude to fix everyone who needs mending can easily wear you out. You're good at it, but sometimes, you have to pay attention to your own needs. You don't have a fountain of emotions flowing out that everyone can take a dip in, so close the tap and turn the attention on you. It is not your job to fix everyone and it is most certainly not something you need to feel bad about. So, unless it is getting you something in return emotionally, it's time to close the charity shop.
AAE Pro Tip: The week calls for shots with friends, so make time, not excuses.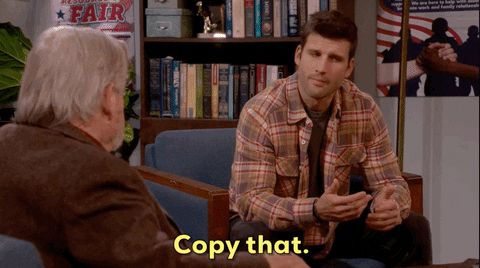 9. Sagittarius (November 22–December 21)
The horoscope for December 19-25 asks you to refill your tank and charge your social batteries 'cause the week ahead is looking pretty busy. With the help of a little extra caffeine and lots of trash-talking, you'll hopefully be able to survive. And if things get a little tough, you can always count on some baked goodies to make your day better. Things are also looking up at work as there will be some effortless communication and less snapping which will keep you in a better mood for the most part of the week.
AAE Pro Tip: Self-love is a big theme for this week, so treat yourself to something fancy.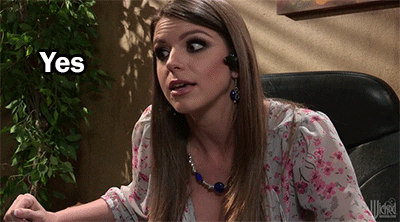 10. Capricorn (December 22–January 19)
You've been holding back a lot lately, but with the birthday season starting, maybe you can splurge a little. And no, I don't mean drain your bank account and shop till you drop. Try a slightly budget-friendly version of that. After all, what's a better excuse for poor decisions than birthday month? And oh, talking about poor decisions, you may want to pay a little attention to the love sphere of your life.
AAE Pro Tip: Poor decisions or not, a little hot chocolate laced with rum could work wonders for you.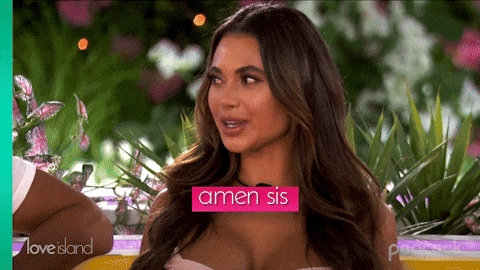 11. Aquarius (January 20–February 18)
Looks like someone turned on their charm since your DMs are going to be full of admirers. You'll have plenty of time to kill in the coming week and you can pick someone to keep you entertained. And who knows? Some people might actually turn out to be really interesting and worth giving a shot at least. How bad can a blind date be? And it is not like you're looking to settle down right now, so you might as well have a little fun.
AAE Pro Tip: Your ex might be planning a surprise visit this week. Time to brush up on your ghosting skills.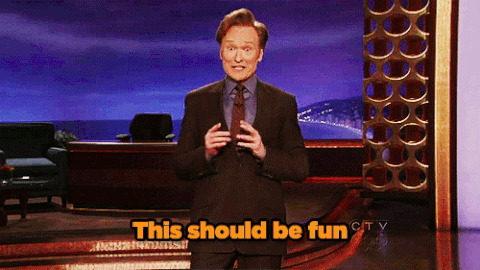 12. Pisces (February 19–March 20)
The horoscope for December 19-25 reminds you that just because it isn't your birthday month yet doesn't mean you can't treat yourself to a whole cake. Or a full biryani for that matter. You do as you please and whoever tells you otherwise can totally suck it. The week brings some good news in terms of work, and by that, I mean your boss is going to be on long leave. So, you can take a deep breath and stop stressing yourself out.
AAE Pro Tip: You're going through a dry spell and there's nothing you can do to fix it, so just focus on yourself.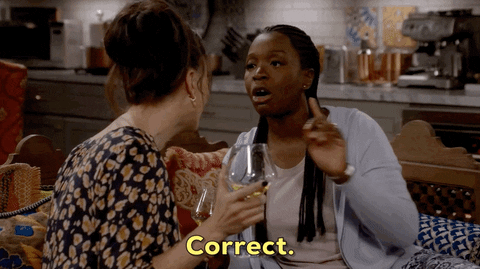 Have a great week, my lovelies!