Hi, my lovelies! This week is all about giving no fucks, working hard, and having a huge pizza all by yourself. So, get ready because here's the horoscope for August 30-September 5.
1. Aries (March 21–April 19)
Dear Aries, shove the sweet romance in the drawer for a bit because this week asks for all your attention. So, get your diary out and all the other kinds of stationery you have. You will need to pen down your ideas before you present them to other people. It is time to sit down, plan, and then move ahead rather than being spontaneous and impulsive. This week, you'll finally feel a little stable and cheerful, so just go with the flow, babe!
AAE Pro Tip: Don't let your mom see your untidy room this week if you still want to feel all that mental peace.
2. 

Taurus (April 20–May 20)
The horoscope for August 30-September 5 tells me someone is feeling frisky, flirty, and fun! Good for you, Taurus, because Virgo season is totally hyping you up! Get out of your house and explore the world that is waiting for you. New love interests or an old lover might show up this week, so be ready to embrace it all! This week brings a lot of social events and opportunities, so mingle like you're single.
AAE Pro Tip: Sip away your sorrows because there is no time to cry over your exes!
3. Gemini (May 21–June 20)
Dear Gem, Virgo season may seem a tad boring to you, but trust me, it gets better. And you need a break from all the social drama to chill in peace. This is the perfect time to analyse the upcoming opportunities both in your personal and professional life. The horoscope for August 30-September 5 asks you to spend some time with your family and reconnect with old friends. Be at ease and enjoy being lowkey for a change.
AAE Pro Tip: Just because you need to meet up with your friends doesn't mean you have to get out of PJs. Rock the bed look, babe!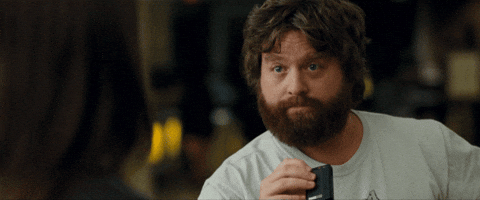 4. Cancer (June 21–July 22)
Looks like confrontation and emotional venting are on the cards for you this week, crab! And honestly, this was long overdue so give yourself some credit for being brave and vulnerable. That only makes you more human, don't shy away from putting your heart out to people who matter. Showing that you love, care, and actually give a fuck about people is so heartwarming! Keep up the good work, and I'm loving that you're finally allowing yourself to be less oblivious and judgemental.
AAE Pro Tip: Catch up with your besties to get some hot tea, it's been a while since you stepped out!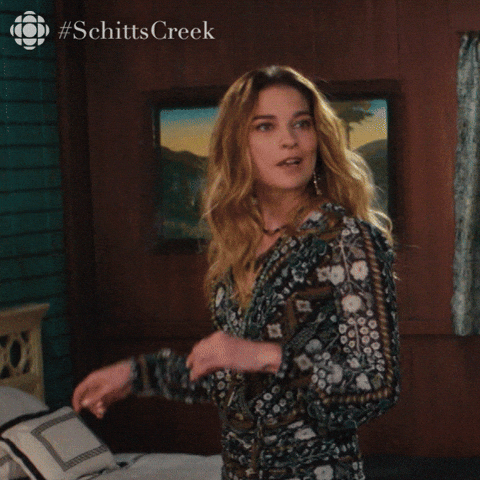 5. Leo (July 23–August 22)
Virgo season may seem a little less exciting as compared to birthday season, but don't worry, you'll love every bit of it. The horoscope for August 30-September 5 asks you to keep your head in the game and be more focused than ever. Because if you put your brain into something, you know you'll emerge victorious. You might just be a pinch of hard work and effort away from a promotion, a fat paycheck, or a loving relationship. So, keep grinding and hustling!
AAE Pro Tip: Give yourself a pat on the back in the form of a pizza, all for yourself.
Related: The Best Pizza Places In Delhi NCR Where You Can Get A Cheesy Slice Of Heaven
6. Virgo (August 23–September 22)
Turn on the spotlight because birthday month is officially here! Dear Virgo, this week is giving you good vibes, a calm attitude, and a strong head to go through anything. So, if there's a little family drama, I suggest you handle it the mature way. And by that, I mean plug in your earphones and mind your own damn business. You don't need people to rain on your parade, so dance through the drama and you'll be unaffected. It's all about you right now, so don't let anyone else steal your spotlight.
AAE Pro Tip: Let creativity, fun, and passion take the front seat not just at work but also in bed for some exciting outcomes.
7. Libra (September 23–October 22)
Looks like someone is living their social life and painting the town red! Virgo season comes with a pleasant and mellow vibe that you are going to love. Slow your pace but keep fuelling your brain for new ideas around you. Take inspiration from people and places, and put your best efforts into whatever you want to achieve. And don't forget to dip a toe in the romance pool because this season is all about finding the one.
AAE Pro Tip: Pick a new hobby and ace it because little wins are all you need this week.
8. Scorpio (October 23–November 21)
Changes are on their way but don't be afraid to face them head-on, Scorpio! The horoscope for August 30-September 5 asks you to watch your moves and plan ahead of time. Don't be in a rush to make big changes, learn to take small steps, and make way for the bigger picture. But don't forget to have a little fun, sip some sangria, and give yourself a break. And maybe you do need a short break from work and bae to feel like yourself again!
AAE Pro Tip: A little get-together at your place can help you blow off some steam.
9. Sagittarius (November 22–December 21)
If you think the world revolves around you, you need to face reality. It doesn't, my darling, and you shouldn't expect everyone to treat you like it does. Because, at the end of the day, you're gonna end up hurt and binging on chocolate cakes. So, for your own mental and physical well-being, stop giving fucks about people and just focus on your reality. Deal with your own shit instead of dumping it on other people and then ending up cranky!
AAE Pro Tip: Stop bribing and emotionally blackmailing your friends to do your work and calling it friendship.
10. Capricorn (December 22–January 19)
Dear Cap, take a few deep breaths before you end up breaking someone's head. You've been extremely impulsive, moody, and off-track, and maybe it is time to figure out why. Stop running around like a crazy person, sit down, and sip some water. It's hard when people don't understand the concept of personal space and keep spreading their feet on your bed. But instead of declaring war, you need to let them know that you don't appreciate their behaviour. If they still don't understand, I vote that you go all ham and use anything at your disposal to teach them a lesson.
AAE Pro Tip: Your tongue is sharper than a knife, and in reality, the knife could do irreversible damage, so just stick to verbal attacks.
11. Aquarius (January 20–February 18)
The horoscope for August 30-September 5 asks you to steer clear of any arguments with an ex or an almost ex. This week is all about treading on hot water and you don't want to slip up. So, don't pick up any buried bones just because you feel like you need clarity. You might be in a different headspace than the other person and there is no point picking up fights for things that happened in the past. Also, if you expect too much out of people, that sounds like your problem, babe.
AAE Pro Tip: Get some chips, a Netflix subscription, and chill in your room because that is the easiest way to avoid trouble.
12. Pisces (February 19–March 20)
Who doesn't love spending time with family and friends just enjoying each other's company? This is what the week ahead looks like for you, Pisces. You've been keeping busy lately, and this is the perfect time to take a chill pill and a moment to catch up with your loved ones. Trust me, family gossip hits different and there's a lot of it coming your way. So, don't keep your head buried in your laptop because the world beyond it is far more entertaining.
AAE Pro Tip: Now that you're finally not afraid of entering the kitchen, make your family a delicious meal and surprise them.
Have a fun week ahead!