Cancerians are some of the most fun-loving, endearing, and loyal people you'll ever meet. From being the life of the party to being there for you when you're feeling low, we all know what sweethearts they are! And since the Cancer season has officially made its grand entrance, it is time to find the perfect gifts for these wonderful people. But if you can't decide what to get your loving crab, we have some fun ideas for you. So, check out these gifts for Cancer that they will absolutely love!
1. A wellness planner
Wellness Planner from Odd Giraffe
Even though crabs are usually fun and outgoing, there are times when they can drown themselves in work. And this can lead to them neglecting themselves. So, to help your crab friend always keep a check on themselves, gift them a wellness planner. Because a) they love stationery, and b) they love doing things systematically.
2. Crab charm necklace
Zodiac Necklace from Lolo Lepa
One of the best gifts for Cancer women is a dainty charm pendant. And if it has their zodiac in it, that's even better. Also, Cancers love hoarding minimal and elegant pieces, so this one will be a win-win!
3. Bath and body set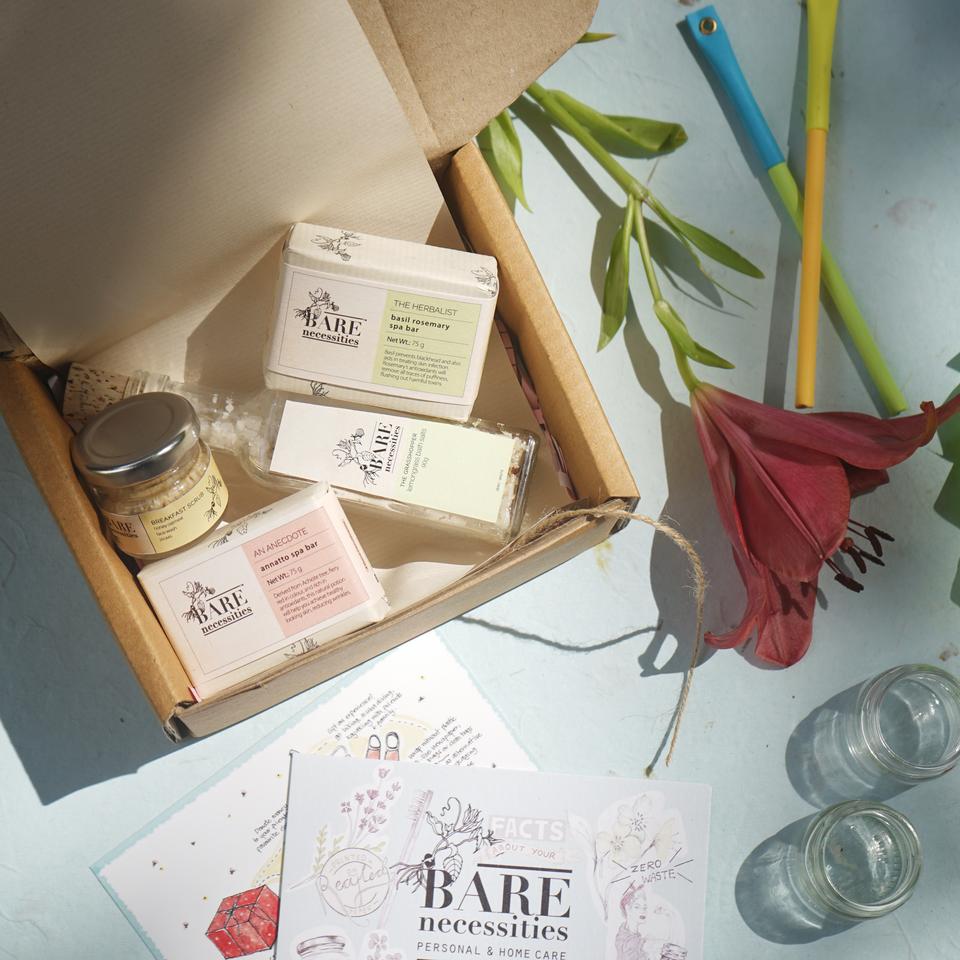 Zero Waste Gift Bundle from Bare Necessities
Cancers are water babies and love spending their time in long, relaxing showers. So, a bath and body gift set is ideal for this water sign. It will allow them to relax and spend some quality time in their bath.
4. Crystal kit
Stone Set from Shubhanjali
People born under this zodiac are very intuitive and spiritual beings. They love holistic practices that promote wellness. From meditation to crystal healing, you can see them always trying new things. So, get them a crystal kit and be their spiritual guide this birthday!
Related: Healing Crystals: Why They Are Gaining Popularity In 2021 And How To Use Them
5. A beverage set
Non-Alcoholic Mixed Case from Svami
Since Cancerians are social creatures, they always have friends or family over at their place. And how can a gathering be complete without some drinks? That's why a non-alcoholic beverage set is one of the best gifts for Cancers as they can DIY their own drinks or have it as it is.
6. Card games
Six Pack Party Starter from House of Sasha
Cancerians love hosting game nights, so what could be a better gift than card games for them? Make their parties more fun and let them show everyone how to have a good time. And this will definitely put you firmly in their good books!
7. Mitts and apron set
Mitts And Apron Set from Idam
If you have a crab friend, you know they are always up to some experiments in the kitchen. And they love cooking as much as they love eating. So, a mitten and apron set is a great gift option for Cancerians because it is a very thoughtful and practical idea.
8. Crescent moon lamp
Crescent Moon Glow Lamp from My Pooja Box
Cancerians are ruled by the moon, so gifting them a crescent lamp is a great idea. It will add a sense of calmness and warmth in their room helping them relax in their space. And it will be one of the most appreciated gifts by these moon children.
9. Desk organiser
Concrete Desk Organiser from Eliteearth
The crabs are equal parts fun and equal parts hardworking. And as much as they enjoy their social scene, they love sitting down on their work desk and acing their job. So, get them a desk organiser that is functional, aesthetic (of course), and a great addition to their desk.
10. A gourmet box
Gourmet Gift Set from Februus Organics 
Since the crabs love to cook and eat, a gourmet box is one of the best and most indulgent gifts for them. So, this birthday, send your love in the form of organic condiments. And we promise you'll be getting invites to their cooking adventures in the kitchen!
Related: Elegant, Luxurious, And All Things Fancy: Here's The Perfect Gifting Guide For Taurus