The digital age has left our eyes and fingers sore. We could definitely do with some off-screen entertainment. So, rest those weary, screen-crazed eyes and try some of these timeless board games:
1. THE GAME OF LIFE
It can be deemed as a complete package when it comes to board games. It is perfect for those long evenings when you just want to have fun; the complete round could take time and is best if played by more than two people. Someone rightly said, ""You cannot win. You can only endure."
2. BLOOD RAGE
It is all about taking control and waging war against bloodthirsty faction. There is no military conquest in sight but actually you are competing for some points. However, you cannot escape a fierce battle. There are a lot of game mechanics to abide by. This in fact, makes the game too much fun.
3. 7 WONDERS DUEL
Military or technical dominance or a number of points, any of these means could be employed to win the game. A European style board game that demands two players. Strategic planning in terms of choosing cards is what could keep you going and eventually winning the game. Arm yourself with patience and perseverance if you want to win this one.
4. LOVE LETTERS
Don't give in to the name. There is nothing lovey dovey about this game. This is a game of taking calculated risks, crafting strategies, deducing inferences, and a lot of luck. The task at hand demands all this. You ought to get your letters to the princess before other players. Now you get the seriousness,don't you?
5. DEAD OF WINTER
It is all about the survival of the fittest. You and your fellow players have to devise strategically all the methods to survive in a post-apocalyptic world. Sounds simple? No. during the entire time, you are all nursing your secrets. These might work in your favour or kill you in a jiffy. So proceed with caution.
6. THE RESISTANCE
Are you in awe of the great King Arthur and his legends? Are you mesmerized by Merlin? If you answer in the affirmative, this is your game for certain. The game requires you to tread complex paths to deduce the devil from amongst you all. We can assure a fun ride if you choose to play this game.
7. ARKHAM HORROR BOARD GAME
This game requires you to don the hat of a detective. You would be investigating the horrors of your diabolical servants! Gear up.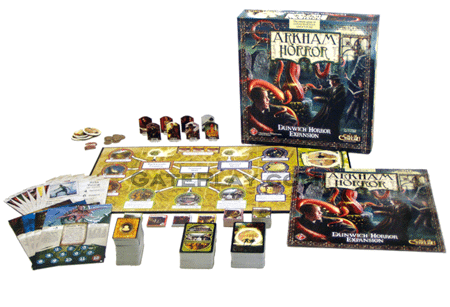 These board games are sure to give you that adrenaline rush you always yearned for along with much needed family time. Grab the one that excites you the most NOW!