Women writers in India have truly come of age. Whether its fiction or non-fiction, there's hardly any dearth of fantastic women writers in India today. Giving an original voice to compelling pieces of work, there are several women writers around who are broadening the envelope in literature and creativity.
This clearly reaffirms the notion that when it comes to producing great, landmark work, our world isn't merely restricted to an Arundhati Roy or Anuja Chauhan.
So who are some of the most sought and often under-appreciated women writers whose work you should not miss out on?
1. SUNETRA GUPTA
FAMOUS WORKS: MEMORIES OF RAIN, A SIN OF COLOUR, SO GOOD IN BLACK
Born in Kolkata and influenced by Bengali literature, Sunetra Gupta is among the best women writers in India. Adept at bridging the often-treacherous, broad gaps between the East and West, Ms Gupta's work is showered with a scholastic inquisition about human feelings and emotions.
She can speak about the fragility of love with the same gift of words with which she can evoke feelings of self-discovery.
Someone who deeply admires classic literature, Sunetra Gupta was responsible for translating some of Rabindranath Tagore's poetry in her initial days.
2. GITHA HARIHARAN
FAMOUS WORKS: THE THOUSAND FACES OF NIGHT, IN TIMES OF SIEGE
It's not every day that women writers in India strike gold with their maiden shot at literature. When this remarkable Delhi-based author-editor came out with her first ever work — The Thousand Faces Of Night — it won the Commonwealth Writers' Prize in 1993.
She can conjure different worlds springing from complicated inner human feelings. This makes her both a rare talent as well as a gifted storyteller.
A fantastically well-travelled writer, Ms Hariharan is a writer par excellence. She has not only written novels but also short fiction and essays. A rare writer who connects with both adults as well as children, she's edited stories for children in collections like The Winning Team and Sorry, Best Friend!
3. MRIDULA KOSHY
FAMOUS WORKS: IF IT IS SWEET, THREE HEART ATTACKS, NOT ONLY THE THINGS THAT HAVE HAPPENED
One of the most talented women writers in India, Ms Koshy's great effort has proven that short stories can possess the same vitality as long-fiction. Adept at writing crisp prose and moving stories, Mridula Koshy is as poignant with the written word as she is beautiful.
She is often credited for weaving characters that often go ignored in English writing. One can spot an everydayness about her characters- maids and labourers, wage workers and artisans — that often don't get written about a great deal.
Isn't that a rare trait that must be celebrated?
4. PREETI SHENOY
FAMOUS WORKS: IT'S ALL IN THE PLANETS, IT HAPPENS FOR A REASON
An accomplished wordsmith, Ms Shenoy is someone who's been consistently named in the Forbes List of '100 most influential celebrities in India' since 2013. A gifted writer who understands the intricacies of life, the depth of emotions and the value they bring in defining our relationships and us.
Ms Shenoy's characters sound real and seem believable. It's not hard to relate to them and one can walk parallel to her characters' struggles and triumphs.
Her characters can prod on self-introspection and soul-searching journeys, whilst finding their context in the world.
An admirable personality, Ms Shenoy has often advocated for the fact that gender has no role to play in writing; that it is the depth and nature of content that ultimately holds the key.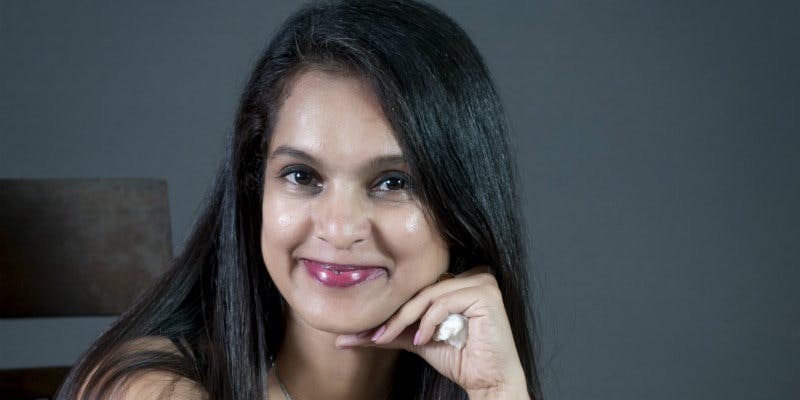 5. JUDY BALAN
FAMOUS WORKS: TWO FATES: THE STORY OF MY DIVORCE
It's not always that one finds women writers in India who are quite exemplary in comedy. Popular for her wry, very self-deprecatory sense of humour, Balan's work is as refreshing as her candid wit. She's an extensive blogger and someone who delves into the fabric of modern-day relationships and can write commendably about those. Carefree and unassuming, Judy Balan can artfully take a dig at rhetorical subjects and ideas with humility. And can make her stories interesting by weaving her own experiences in those at the same time. This makes her work both relatable and compelling.