Weekday or weekend, there's always a good time to catch up on movies. A lazy day at home can be made enormously interesting when spent in the company of dear friends. Isn't it?
There's nothing quite like spending time with your girlies whilst catching up on some movies. That's an idea that can easily outscore regular stuff that's been overdone such as going for outings like an expensive dinner or hitting the movie theatre to catch up on a newly released movie.
So while the boys like to bond over sports, nothing binds girls quite like a good chick flick. But just which are the best chick flicks that are an absolute must watch with your gang of girlies?
1. BRIDESMAIDS  
YEAR: 2011
If there's a flick you can watch over and over again and not get bored with, then it's Bridesmaids.
You know you've got an awesome movie at hand when it's funny women Melissa McCarthy and Rebel Wilson starring with Kristen Wiig in an awesome bridal adventure. A life that's turned upside down due to a financial crunch, having to put up with unlivable roomies, and finding her bestie — played with accomplished ease by Maya Rudolph — getting engaged, leaves Kristen Wiig on a roller-coaster ride but ensuring it's the viewers who end with a resounding laugh in this 2011 Paul Feig epic comedy.
The extensive list of bizarre rituals the movie entails is something that is bound to give you and your friends dozens of reasons to laugh out loud and pop the popcorn all over the couch.
2. 10 THINGS I HATE ABOUT YOU
YEAR: 1998
It is among the best chick flicks out there that has substance and great value. A film about coming of age whilst being in one's sophomore year, romantic liaisons, simple pleasures of life such as hanging out with one's romantic interest at high school and exchanging dove-eyed glances at the school library or the sport field- 10 Things I Hate About You will always be about the charming chemistry between the late Heath Ledger and Julia Stiles and the awfully funny albeit romantic escapades the duo set out on. The scene where Ledger and Stiles playfully bond over a round of paintball will be one of the goofiest romantic snippets from a film that's hard to grow over.
If there are movies that can make you smile whilst cringe in the heart then it's this fascinating 1998 comedy.
3. HE'S JUST NOT THAT INTO YOU
YEAR: 2009
Here's one of those best chick flicks that you'll love to watch over and over again. Parallel love stories that do not necessarily blossom with love and intersect at an interesting sequence of first glances, lost chances, heartbreaks and heartening moments, He's Just Not That Into You had some epic performances from an often under-utilised Scarlett Johansson, the ever charming Drew Barrymore and arguably one of girl's favourite eye candy Bradley Cooper in a hitherto-less seen screen performance.
With its feel-good moments tapered with interesting romanticism, He's Just Not That Into You is as arresting as it is repeatedly watchable, especially in the company of your friends.
4. HOW TO LOSE A GUY IN 10 DAYS
YEAR: 2003
With lots of quirky humour and picture perfect romantic moments, How To Lose A Guy In 10 Days is a light hearted but candid view of the funny altercations and petty catfights that bring an adorably lovely couple together. Just that, you never know, who among the couple has the bigger hand over the other.
A rom-com that effortlessly strings New York in the background, this must watch flick is about the charm of McConaughey and the wit of Kate Hudson; mostly at loggerheads but ultimately leading to cajoling of hearts. Even over a decade upon its release, girls cannot stop gushing over the charming Mathew McConaughey and the many irresistibly romantic sequences that make him the quintessential 'best guy around' especially when seen from Hudson's mushy eyes.
5. MY BEST FRIEND'S GIRL
Would asking your friend to go out on a date with your ex be the worst-possible hunch you ever took even if the idea was to make her realise just how great you were? With funny sequences tapered around tons of crisp humour, this Dane Cook and Kate Hudson-starrer is one of the best chick flicks you'll come across. It will always entertain viewers about weird situations, heart-touching goofiness and, ultimately, a ton of romance, something that will keep you happily occupied during a fun movie-cation.
6. LOVE ACTUALLY
Year: 2003
There are movies that are strictly a one-time watch. Love Actually, however, is among the best chick flicks ever. In fact, this is a motion picture that is as irresistibly good as it is sassy, laced with tons of dry wit and the quintessential Brit humour.
Love Actually can make a hangout date with your friends feel like the celebration of the most special fabric in a friendship: incessant love.
A flick that will perhaps be always sincerely hailed for bringing together a vast legion of undoubtedly talented English actors in a picture perfect romantic saga starred a Hugh Grant sans wrinkles, the smashingly good-looking Keira Knightly, the very accomplished Emma Thompson, late Alan Rickman and tons of other talented screen icons.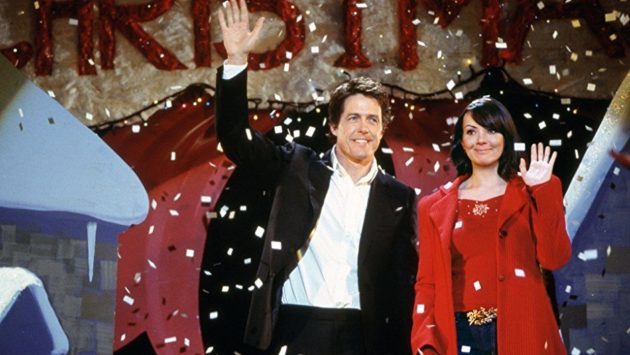 7. BEGIN AGAIN
YEAR: 2013
If you like great music, subtly sweet romantic interludes coupled with zany acting and near perfect romantic pairing then this tremendously underrated romance drama is a must watch with your girly gang.
This was a film that offered a befitting kaleidoscope of Keira Knightly's sprawling talent. In arguably one of the best chick flicks of late, Knightly seems as beautiful as she acts. And is as refreshing as she sings. Go explore the heartening chemistry between Mark Ruffalo and the British diva; epitomising the second chance we ought to give ourselves, in regrouping with our innate talents, making the most of lost chances.
Few films have so effortlessly placed music at the heart of a poignant storyline as Begin Again.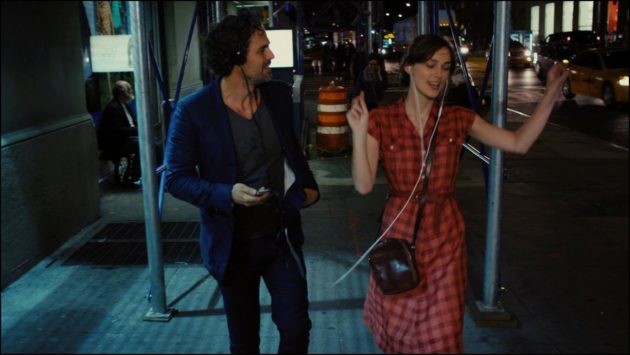 8. THE HOLIDAY
YEAR: 2003
Long before concepts like rented properties amplified by excellent services such as Oyo Rooms or Air BNB existed, there was the Jack Black, Kate Winslet, Jude Law and Cameron Diaz starrer The Holiday, a refreshing gift from the easy-going early 2000s.
A picture perfect setting for a holiday wherein you inhabit an idyllic spot to spend some 'me-time' that results from meeting a congenial stranger online who willingly sublets it only for you to find the love of your life rather unexpectedly, The Holiday, is a must-watch and among the best chick flicks of all time.
With moving performances that strike all the right romantic notes of the heart, the film balances its weight on the candour of Jude Law and Winslet, the affable smile of Diaz and the erratic brilliance that only a Jack Black can bring.