With the summer arriving soon, it is time to put those deep, dark colours away and welcome the hues of lighter shades. And India's top designers have left no stone unturned in their spring summer collections for 2021. From summery pastel shades to light and flowy outfits, here are some dresses for summer weddings that are absolutely stunning! So, whether you are the bride or bridesmaid, check out these gorgeous collections and take your pick.
Related: Pakistani Bridal Designers Whose 2021 Collections Will Blow Your Mind
1. Abhinav Mishra
Image Source
Abhinav Mishra's spring collection for 2021 comes with three sub-campaigns. And each one is unique on its own with a rich colour palette and intricate work. His three collections, namely Mir, Songs of Spring, and Baraat, are enchanting and will make you fall in love with them instantly.
Shop the collection here.
2. Ridhi Mehra
Image Source
Ridhi Mehra's summer festive 2021 collection, Reflections, is simply breathtaking. Drawing inspiration from Kutch and its royal heritage, the collection blends traditional mirror work with bohemian embellishments. And the riot of colours and contemporary silhouettes make the collection all the more appealing and stunning.
Shop the collection here.
3. Amit Aggarwal
Image Source
Amit Aggarwal's Euphor is a collection of dreamy silhouettes in timeless statement fashion. The meticulously embellished lehengas, sarees, and capes make for the perfect dresses for summer weddings. Amit draws his inspiration from blooming flowers and botanical therapy, perfect for a summer wedding affair.
Check out the collection here.
4. Aisha Rao
Image Source
One of the top Indian designers, Aisha Rao's collections are every girl's dream. And her latest summer collection is full of bright colours and abstract prints that are bound to make your jaw drop. From bright coloured ghararas to lehengas, every piece is unique, stunning, and very chic! So, browse through her collection for some amazing dresses for summer weddings.
Shop the collection here.
5. Falguni Shane Peacock
Image Source
Falguni and Shane Peacock never disappoint when it comes to creativity, and they always have something gorgeous up their sleeve. Their summer 2021 collection is just what you need to see for some really stunning dresses for summer weddings. The collection focuses on soft shades and captures the beauty of white sand and blue waters, perfectly shot in the ideal beach wedding setting.
Check out the collection here.
6. Sabyasachi
Image Source
You can't discuss wedding collections without mentioning the OG, Sabyasachi Mukherjee. His rich colours, light fabrics, and royal designs make for statement wedding dresses that can be passed down through generations. And if you have had your eye on a certain Sabya outfit, wait till you check out his latest summer collection. The mix of rich colours and soft patterns is absolutely genius and pays tribute to his statement style.
Check out the collection here.
7. Arpita Mehta
Image Source
Arpita Mehta has made her way to the top with her chic, subtle, and modern designs. And her summer collection is so stunning and wearable. With soft shades, sophisticated prints, and flowy fabrics, Arpita Mehta's latest collection has everything you will love to wear to a summer wedding.
Check out the collection here.
8. Tarun Tahiliani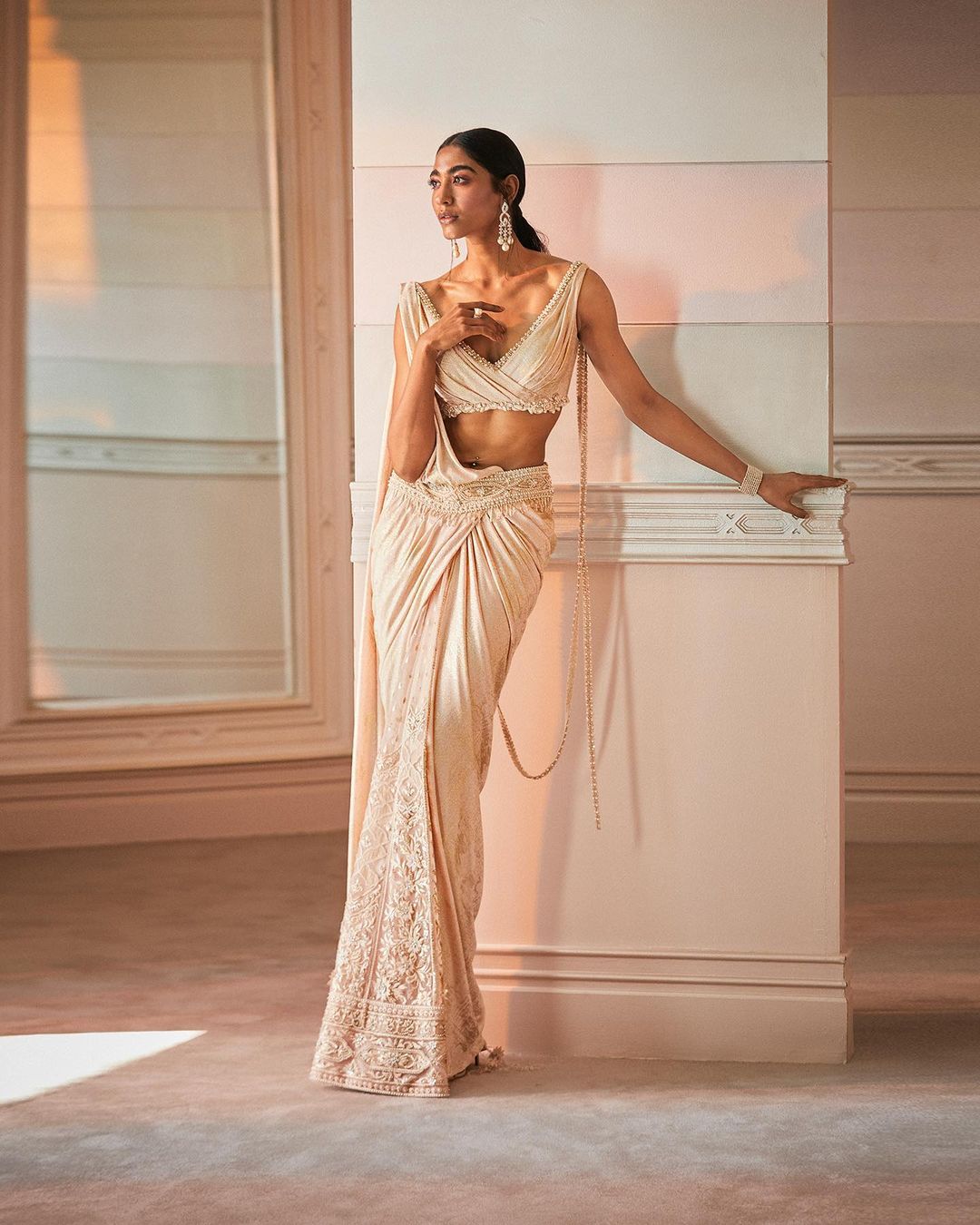 Image Source
Tarun Tahiliani's spring-summer collection, Timelessness, is all about muted colours and ultra feminine silhouettes. The collection focuses on Tarun's much loved signature drape style and intricate embroidery on flowy fabrics. From draped sarees to lehengas, there are so many gorgeous outfits in this collection.
Shop the collection here.
9. JJ Valaya
Image Source
JJ Valaya's new collection, Bursa-Chapter Two, focuses on sophistication and luxury. Along with the structured prints and edgy cut-outs, the collection oozes a royal and grand vibe. Celebrate your big day with a classic JJ Valaya piece this season.
Shop the collection here.
10. Papa Don't Preach by Shubhika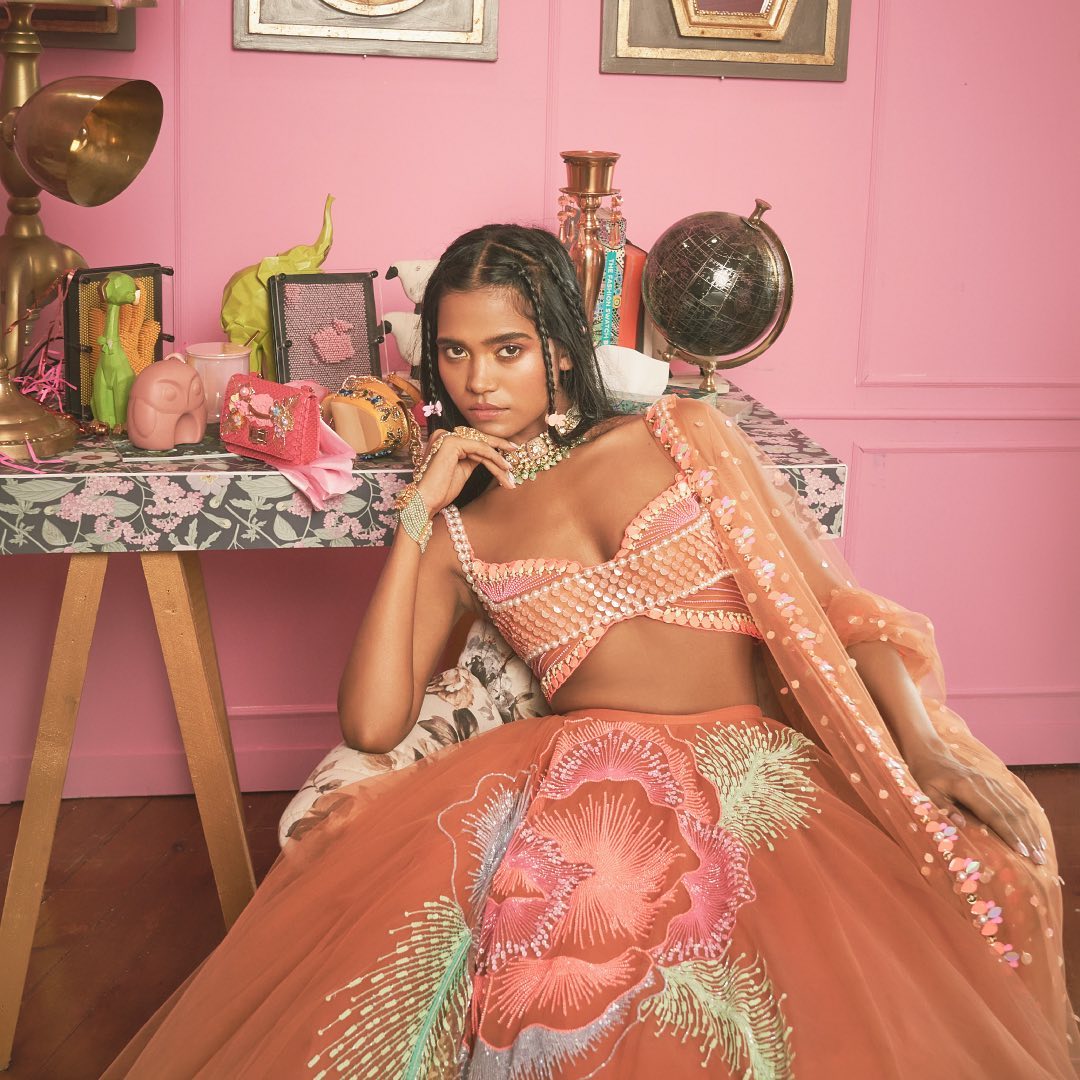 Image Source
Papa Don't Preach by Shubhika is a rage among millennial brides. The chic, vibrant, and unconventional pieces from her label have got us fangirling already! The playful numbers are perfect to rock a summer wedding because they are so vivacious, flowy, and a lot of fun!
Check out the collection here.
Related: Which Indian Designer Should You Wear On Your Wedding Based On Your Zodiac Sign?