Ayushmann Khurrana is known for taking up movies with subjects most people are afraid to touch with a ten-foot pole. Whether a sperm donor in Vicky Donor or someone suffering from erectile dysfunction in Shubh Mangal Saavdhan, Khurrana has never shied away from playing unconventional roles. In Doctor G, Khurrana takes the stage to portray a gynaecologist. With a cast including Khurrana, Rakul Preet Singh, Shefali Shah and Sheeba Chadha, Doctor G has all the makings of a total hit. But does Doctor G hit it out of the park, or does it just merely graze the ball? Read this review to find out.
It's almost two movies fit into a single movie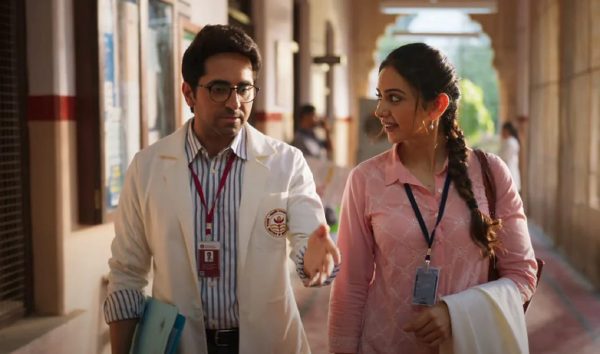 Doctor G is as polar opposite as it can get. The movie is a cringe-fest you want to mute in the first half. Whereas the second half is where all the substance, emotions, and the heart of the film lie. For a social comedy, none of the comedic punches land. In fact, the jokes about the male and female anatomy and childbirth are quite juvenile and worn out. The only speed-breaker to this cringe-fest is Shefali Shah's Dr Nandini.
Doctor G is about Dr Uday Gupta, an MBBS student who wants to take Orthopedics for his PG. As luck and his meagre rank would have it, he loses out on Ortho and ends up as the only male student in the Gynaecology department. Suffice it to say he joins the department quite half-heartedly just as a means to ensure a seat so that he can take the qualification exam next year. Not to mention, neither Uday nor his patients are confident with his role. It is Dr Nandini who reminds him that there's no such thing as a male or female doctor. There is only a doctor and that doctor's job is to treat their patients.
Uday is flawed and unlikeable
From the get-go, Doctor G establishes that Ayushmann Khurrana's Uday is not a likeable character. And the film doesn't want you to like him either. Rather, you would find Uday to be relatable. He is a typical product of the patriarchy, sexist and misogynist, like most middle-class men or otherwise, who are raised in the embrace of patriarchy. Uday is not the modern progressive man we would love to see, but he learns from his experiences. Even if he takes the entire movie to learn some lessons which should have been done within the first half. Throughout the movie, Uday tries to unlearn what he has known his entire life and that is appreciable, even if it is the bare minimum.
Great performances let down by a mediocre script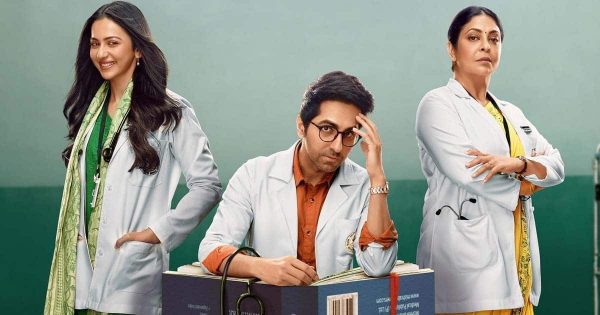 Ayushmann Khurrana shines as Dr Uday. He gets into the skin of the character and makes you dislike and relate to Uday, all at the same time. Unfortunately, though, Uday seems like a repetitive character. Khurrana has already given us the quintessential small-town boy who is stuck in an offbeat situation.
We are also introduced to a whole bunch of characters, who are Uday's seniors and peers, who come and then just vanish. Rakul Preet Singh as Dr Fahtima, Uday's senior, has some strong moments where she shows him the mirror. But otherwise, she is largely underused. Dr Nandini is the no-nonsense head of the gynaecology department and Shefali Shah owns the role, but again, we don't get enough of her.
Sheeba Chadha, as Uday's mother, doesn't disappoint. She is the cool mom who supports her son through everything he does. But, through it all, she is also living her own life. Lakshmi Devi Gupta's life doesn't only revolve around her son like most Bollywood moms. She tries new things to find her passion, she puts herself out there to find love and confronts her son when he talks about the sacrifices Uday made for his mother. She doesn't just lie back and take Uday's accusation while feeling guilty. And that is a refreshing change of pace.
Doctor G is not exactly a masterpiece must-watch, but it is a fairly watchable movie. Don't miss the absolutely unnecessary item number at the end of the movie. If you want a break this weekend and are ready to lose a few brain cells, Doctor G is now running in theatres near you.
Featured Image Source
Related: Code Name Tiranga Review: Parineeti Chopra's Latest Could Have Been More Impactful