If you're a bride-to-be, finding the right outfit for your big day can be quite overwhelming. From the right fabric to matching your outfit to the theme, you've gotta be on top of your game. So, to make your life easier and to help you find the perfect outfit, we've found the hottest bridal outfit colours of 2022-23. From earthy brown tones and sage greens to sparkling silver, here are all the colours that you can bookmark for the upcoming wedding season.
1. Shades of white
White is the hottest colour of the season, and if you are looking for a neutral aesthetic, this is your colour. Along with white, shades of ivory and beige are also ruling this season, and they look so dreamy! So, bookmark some white, ivory, and beige looks for your bridal outfits.
Related: Skip The Red! Here Are 7 Bollywood Bridal Looks To Bookmark For That Gorgeous Neutral Aesthetic
2. Hues of maroon
Maroon can never go out of style, and this season, different hues of maroon with contrasting colours are big. From dull maroon to rose maroon, this colour is a head-turner, especially in velvet. It also helps keep you warm in the cold weather and looks absolutely regal!
3. Rust orange
Rust orange is a popular bridal outfit colour for the 2022-23 wedding season! It is the perfect colour for brides who are looking to ditch the classic red but still keep things traditional. And it looks gorgeous on fabrics like organza and silk.
4. Mustard
Mustard is also one of the trending bridal outfit colours of 2022-23. And it is no longer meant only for the haldi as brides are opting for it on their wedding day as well. You can pair it with a contrasting dupatta or rock a monochrome look as well.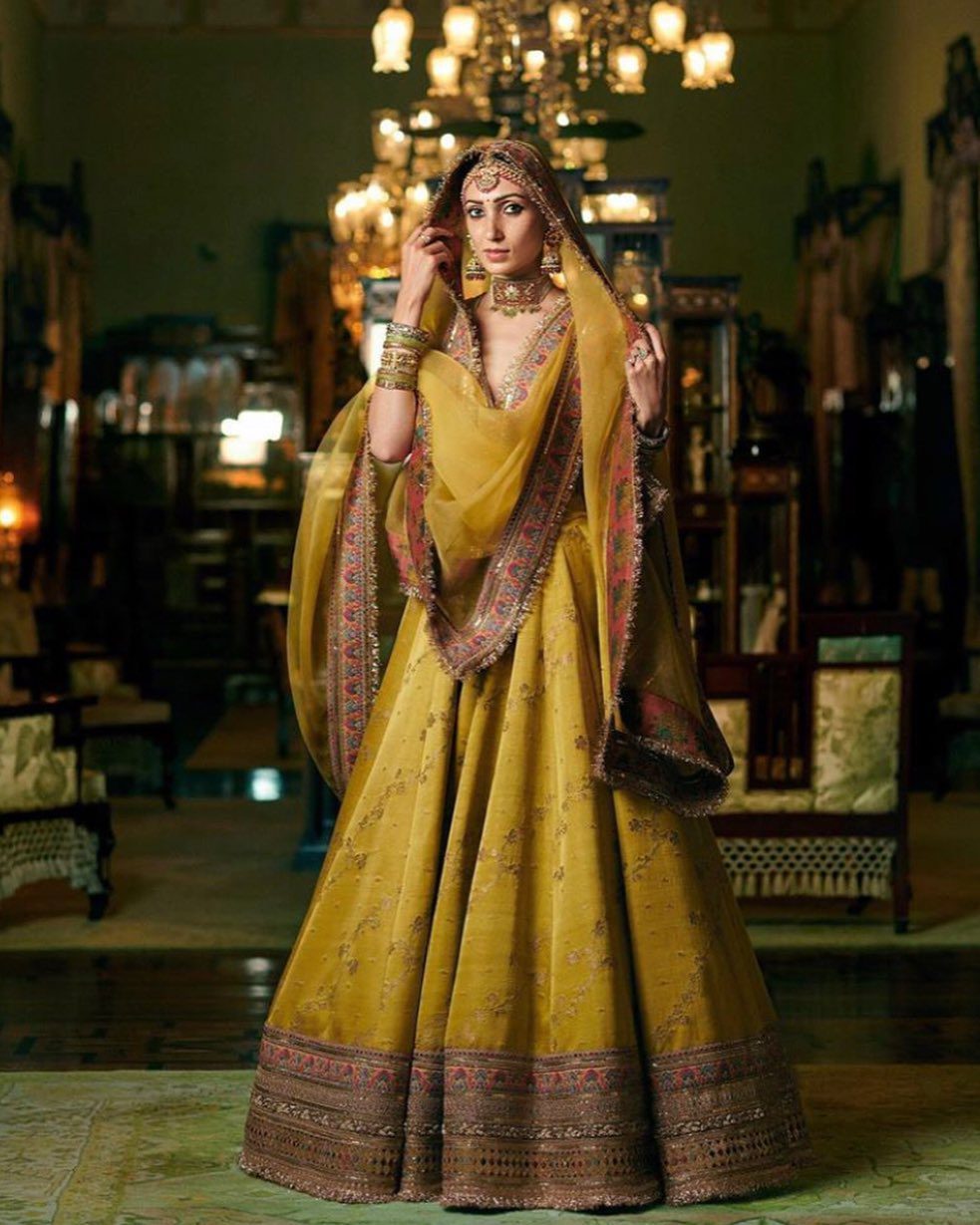 5. Sage green
Sage green is a stunning colour and a favourite among brides who want to do a touch of pastel for their wedding festivities. So, if you're also a fan of pastels, you can choose this soft shade that will make for a gorgeous wedding outfit.
6. Rainbow hues
Rainbow hues, mixed with sparkly silver and gold tones, are the latest trend amongst brides-to-be. They make for an extravagant look and add the right touch of colour and sparkle to the bridal outfit. So, get inspired and find yourself something rainbow-hued for your big day!
7. Shimmering silver
Shine bright like a diamond, quite literally, in the shades of shimmering silvers. This sparkly colour is one of the biggest trends for bridal outfit colours for 2022-23 and it is everywhere. Put on a statement silver outfit and outshine everyone!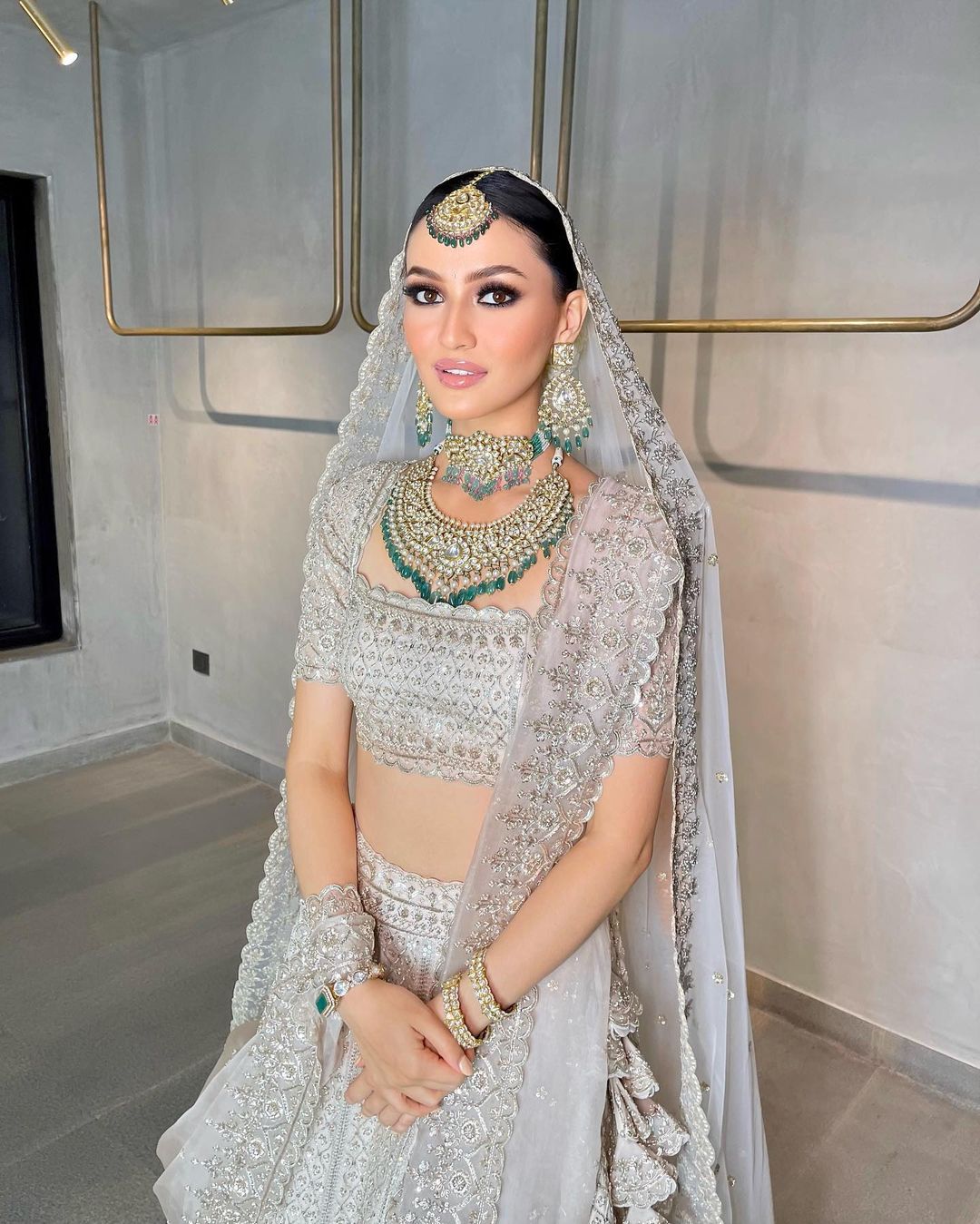 8. Earthy brown tones
Earthy brown tones are kinda back and are an absolute hit amongst the brides. They add an aesthetic touch while also keeping the traditional vibe. This is one of the hottest bridal outfit colours for 2022-23 and perfectly complements the fall/cold season.
Featured Image Source