Have you heard the Hindi idiom 'apne paer pe kulhadi maarna'? That's exactly what I did when I quite enthusiastically told my boss, "Hey boss, I'll watch Brahmāstra. You take a chill pill." I should have paid heed when she responded, "Jaa mere sher jaa, jee le apni zindagi." She already knew what the movie would be like, the foresight which I clearly lack. First announced in 2014, Ayan Mukerji's debut production featuring the star couple Ranbir Kapoor and Alia Bhatt finally saw the light of day in 2022. Well, here's my honest review of Brahmāstra: Part One – Shiva.
Brahmāstra dialogue writers need a new job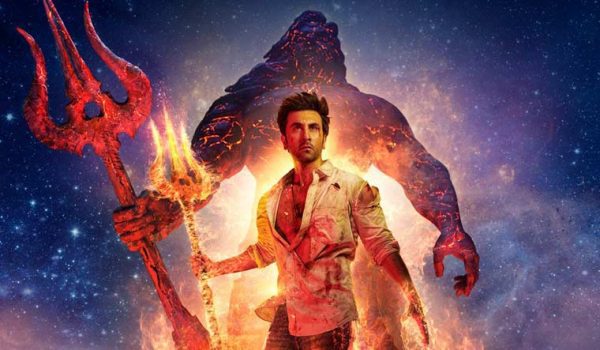 I thought the cringe dialogues were only part of the trailer, but that's not the case. The movie, in its entirety, seems like it was written by a bunch of teenagers. We get gems like, "Kaun ho tum? Kya ho tum?", "Isha, main aag se jalta nahi. Koi rishta hai mera aag see, aag mujhe jalaati nahi." This is a very short list of cringe dialogues, but if you go watch the movie, you'll have three hours' worth of them.
Apart from the dialogue, the script itself is also quite weak. This is a story that had potential, but what we actually get is fragmented pieces. We are introduced to characters but never to their characteristics or their motivations. What propels them to do what they do, why are the characters the way they are? These are all questions that go unanswered in the movie. There are zero emotional payoffs in the movie. You don't cry with the characters, you don't sympathise or empathise with them. You barely even laugh with them. No matter how hard I tried to engross myself in the characters and their world, I was always pulled out. There is no investment in the story or the characters.
The characters make you go, "Kya ho tum?"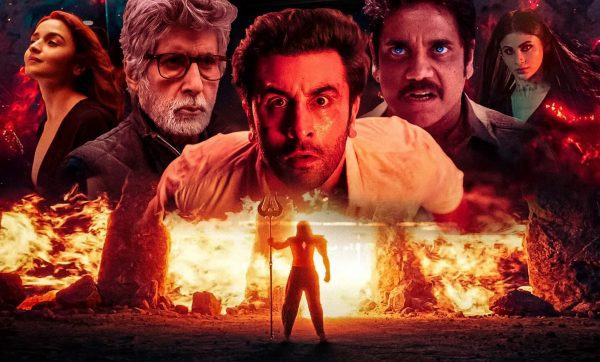 When Ranbir Kapoor aka Shiva is not dancing like he's on crack, he is acting like he's on crack. He's like a lost puppy and not even a cute one. Isha made me question if she's dumb or just plain reckless. Shiva, a DJ, sees Isha at a Dussehra festival in Mumbai and falls in love at first sight. Back in Delhi, he sees her again at a club and chases after her, quite "adventurously", hanging from a lift. That's all it took to impress Isha and make her go with him to some unknown place. Shiva's friends and Isha's cousins, who are introduced in the beginning, soon fall off the face of the earth with no explanations whatsoever.
Lacklustre performances and chemistry
Believe what you may, but Brahmāstra is marketed on the entire love story of Ranbir and Alia, and unfortunately, it's their lack of chemistry that is most obvious in the movie. Ranbir Kapoor looks like he is high or absolutely lost throughout the movie. His acting doesn't move you one bit. Films like Gangubai Kathiawadi have shown what a powerhouse of talent Alia Bhatt is, but Brahmāstra is not a movie in which she shines.
In a dialogue, Amitabh Bachchan, who is the Guru of the Brahmānsh, tells Shiva that everyone's power has an 'on' button and Shiva needs to find his. Shiva's 'on' button is Isha, or rather, his love for her. But where's the love, dude? Their love story came out of nowhere. They meet and, suddenly boom, they are in the "I will love you till the end of life and beyond" zone. Like, hello, where's the progress? What do you love about each other, what solidified your feelings? For a power that's based on love, the love story is quite lacking.
Shah Rukh Khan's cameo as scientist Mohan Bhargava was a nod to his character in Swades. SRK proves he still hasn't lost his charm. His small role deserved the applause the audience in the movie hall showered on him. The affable Nagarjuna Akkineni was another noteworthy addition to the cast who, despite a small role, manages to make an impression. Mouni Roy did a fabulous job as Junoon, but again, she was betrayed by weak writing.
As international as it can get
Brahmāstra is basically a concoction of various Hollywood creations like Harry Potter, Marvel films, and Star Wars. It can't get any more international, can it? We have an Indian version of Lord Voldemort, his Horcruxes, Luke Skywalker, Darth Vader, and more.
The VFX of the movie too is quite international. Spectacularly so. The movie, despite its inherent flaws, is a visual delight. Every frame is worth watching. The effects show us a magical, beautiful, and spectacular world that you'll end up loving. Sure, some parts of the effects were questionable, but overall, the effects were the best part of the movie.
Brahmāstra: Part One – Shiva won't be the worst movie you watch, but it won't be the best either. If you want to go for the visual effects, go watch the movie in 3D. But, if you are hoping for a strong story, you'll be disappointed.
Brahmāstra: Part One – Shiva is now in theatres.
Featured Image Source
Related: Cuttputlli Review: Akshay Kumar's Latest Film Is A Murder Mystery That Falls Flat