Social media is one place that never forgets and takes no time to humble you. So, when Alia Bhatt's Vogue Thailand cover started doing the rounds on the internet, fans were quick to call out the heavily photoshopped cover. But is it only Alia who has been touched up beyond recognition for a magazine? Nope! From Alia to Kareena and Rani to Priyanka, here are a few times when Bollywood celebrities became subjects of terrible photoshop fails on magazine covers.
1. Alia Bhatt
Alia Bhatt's latest shoot for Vogue Thailand has been receiving a lot of attention from all over the world. And fans have noticed how different Alia looks. From lifting her brows, shaping her nose to make it look thinner, to giving her an extremely sharp jawline, her fans weren't impressed with this photoshop fail.
2. Kareena Kapoor Khan
Kareena is undoubtedly one of the biggest stars of Bollywood, but even she can sometimes end up on a poorly photoshopped cover. This cover from Vogue had people calling them out for overly smoothening out her skin and making her stretch marks vanish, considering she just gave birth a few months before this photoshoot.
3. Aishwarya Rai Bachchan
Aishwarya Rai Bachchan is one of the most beautiful women in Bollywood. So naturally, one would think she doesn't need any virtual touch-ups, right? But sadly, in Elle's December 2010 edition, the former Miss World was made to look whiter than Snow White. The lightened complexion made people furious for setting unrealistic beauty standards and equating fair skin with flawlessness.
4. Priyanka Chopra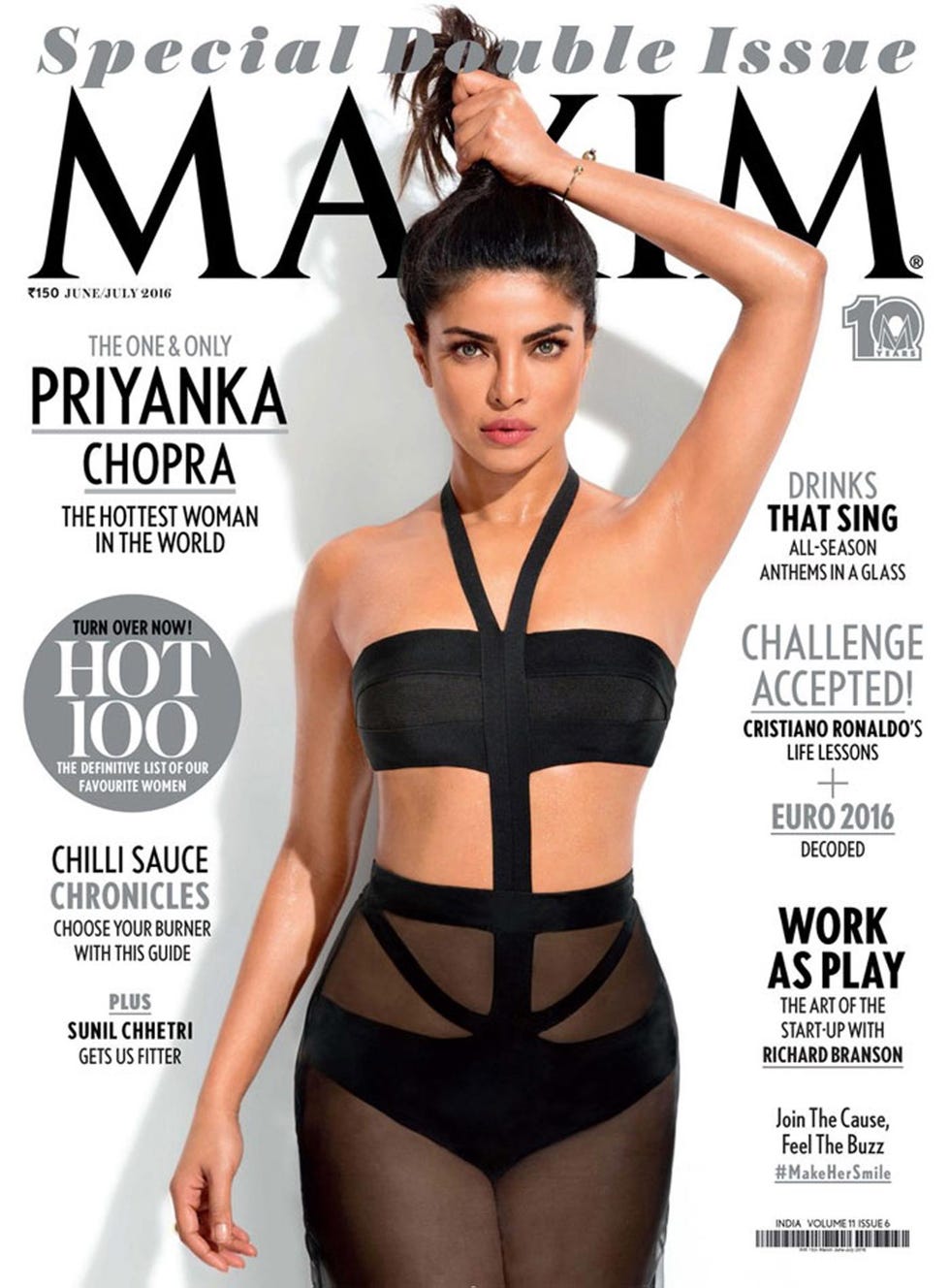 Desi girl PC has also been part of Bollywood celebrity photoshop fails. In a shoot with Maxim magazine, she looked absolutely ravishing, but people were pissed at how her underarms looked creaseless, smooth, and extremely bright. This moment had fans talking about the double standards of Bollywood biggies.
5. Rani Mukerji
Another Bollywood diva who was a part of the Bollywood celebrity photoshop fails list is the gorgeous Bengali beauty, Rani Mukerji. This Vogue cover was clearly photoshopped to give her some extra contouring and shadows to make her face look sharper and more defined.
6. Jacqueline Fernandez
Jackie is one of the most gorgeous women in B-town, but even she wasn't spared from being digitally touched up. Her fuller features which are quite soft, were airbrushed way too much and made her look almost like a Bratz doll. And that extra-long nose is evidently photoshopped too.
7. Chitrangada Singh
Bollywood's obsession with looking a few shades lighter has always been problematic. And Chitrangada Singh, who has a gorgeous dusky tone, was photoshopped as another Snow White for Vogue India's May 2012 cover. Fans weren't too pleased with the magazine yet again and were quick to share their comments and opinions on the unfair beauty standards.
Related: Glutathione Skin Brightening Treatment: What Is It And Do You Really Need It?
Featured Image Source