Birthstones are the stones that are associated with each zodiac sign. And if you believe that these stones are merely pretty jewellery without any purpose, you couldn't be more wrong, bb. From getting you out of a dry spell to making you your boss's favourite to even promoting beauty, intelligence, and long life, they can do it all. Know your birthstone based on your zodiac sign and how it can work wonders for you.
1. Aries (March 21–April 19): Diamond
Aries have an unbreakable spirit and are resilient, so their birthstone is diamond. It's not a girl's best friend, a diamond is actually a gender-neutral bestie! Diamonds help increase positive energy and give the ever-so-confused Aries more clarity in life. Other than that, diamonds can also improve Aries's relationships and promote better health.
2. 

Taurus (April 20–May 20): Emerald
Taurus people are all about that bling and having an emerald as their birthstone based on their zodiac sign just makes sense. An emerald is not just a stunning, sparkly piece of jewellery, so show it some respect. It is believed to bring abundance to the life of the wearer in all aspects. Yes, I mean money, sex, better health, you name it and you got it. So, who's going emerald shopping this week?
3. Gemini (May 21–June 20): Pearl
Just like the twin nature of Geminis, pearls also symbolise duality. They can store the energy of the wearer, so be mindful of wearing them at good and bad times. This is because the next time you wear the pearls, they will emit the energy stored in them. But the good news is that they also balance out a Gemini's life due to their duality and also soothe issues like mental health, stress, and anxiety. Pearls are also considered to improve physical issues related to the heart and the stomach.
4. Cancer (June 21–July 22): Ruby
Cancer's birthstone based on their zodiac is the vivacious and stunning ruby. This red stone is associated with love and passion. No wonder all Cancerians are such romantics at heart and are never afraid to show it. Rubies are known to protect the wearer from evil, harm, and bad luck, and they keep negative energies away. Along with that, ruby also brings harmony, passion, and stability to the lives of the crabs.
5. Leo (July 23–August 22): Peridot
Peridot, also known as an evening emerald because of its light green colour, is the birthstone of a Leo. Peridots have been used since ancient times to ward off evil spirits and negative energies and protect from any harm. It is also believed to help the wearer sleep free of nightmares and restlessness. Peridots are also great stones to enhance happiness, love, and channel feelings of optimism. Leos, add a Peridot to your bling stack and stay protected, babies.
6. Virgo (August 23–September 22): Blue Sapphire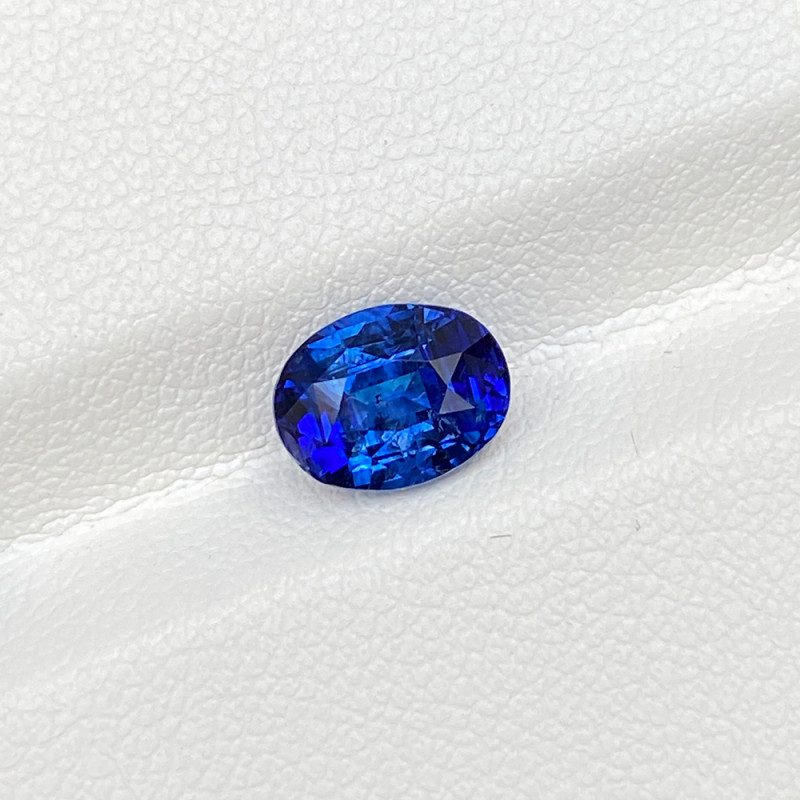 Blue sapphire is the birthstone of the earth sign Virgo. It is said to protect the wearer against envious energies coming from people and also helps them stay loyal and committed in their relationship. Blue sapphire also brings inner peace, a boost of confidence, and wisdom for the earth signs. But remember to throw away any sapphires that an ex-lover might have given you. It might be a precious stone, but it loses some value if it was given by a patthar.
7. Libra (September 23–October 22): Opal
Opal, the gorgeous stone with multiple hues, is the birthstone of a Libra. It is said to have properties that protect the wearer from evil eye and also heal any issues related to their eyesight. Along with that, it is also said to have emotional healing properties and boosts confidence. But opal also absorbs energies both good and bad and amplifies them. So, it's better to keep it away from your breakdowns and crying sesh, babe.
8. Scorpio (October 23–November 21): Topaz
The birthstone of a Scorpio based on their zodiac sign is topaz which is associated with the powers of the sun. Topaz is a lifesaver for a Scorpio as it protects them from the evil eye and deceit, and it keeps them safe from anyone who has bad intentions towards them. The stone also brings the wearer clarity, focus, and balance in all aspects of their life. So, who's gonna be dripping in Topaz, huh?
9. Sagittarius (November 22–December 21): Turquoise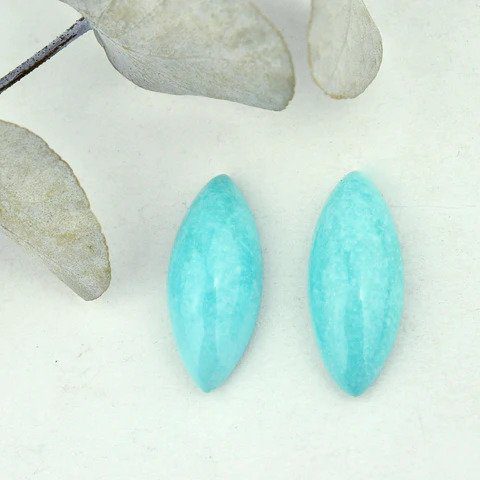 Turquoise is the birthstone of the adventurous Sagittarius. A Turquoise is worn to provide clarity and a great sense of judgement to this spontaneous fire sign. And it also protects the wearer from any emotional and physical harm that could go from stress to infections as it has a lot of healing properties. It looks so gorge, you've gotta show it off!
10. Capricorn (December 22–January 19): Garnet
A Capricorn's birthstone is garnet which is associated with the fire element. It is meant to soothe the wearer and bring them mental clarity and boost confidence. Garnet also protects against depression and foul thoughts and makes a Capricorn seem more genuine and approachable. It also boosts the goat's sex drive and should be polished to activate its energies.
11. Aquarius (January 20–February 18): Amethyst
If you're an Aquarius, you've got to get yourself an Amethyst as it is your birthstone. It is not just a drop-dead gorgeous purple precious stone, so don't be fooled. An Amethyst can help the wearer in balancing their mood whether they're feeling too excited or too low. It also boosts their intuitive senses and prospers their relationships.
12. Pisces (February 19–March 20): Aquamarine
Aquamarine is the birthstone of a Pisces based on the zodiac sign. The stone is said to be a purifier and can help with heart, stomach, and liver diseases. Amongst other magical wonders of Aquamarine, it also works to improve communication skills for the sensitive Pisces. The stone also balances one's emotional, mental, and physical aspects.
Featured Image Source 
Related: Healing Crystals: Why They Are Gaining Popularity In 2021 And How To Use Them