If you are here because you watched the trailer of Bhediya and are wondering what the movie is like, well, you are in the right place. Bollywood usually sticks to bhoot, pisach, and naagins. It doesn't really delve into the more Hollywood territory of werewolves. Your exposure to werewolves, so far, is most likely to have come from the Twilight saga or X-Men series. And if you were a fan of Hindi serials, then, the Hindi adaptation of the Twilight saga, Pyaar Kii Ye Ek Kahaani might have given you a peep into the world of vampires and werewolves. Well, director Amar Kaushik is here with a lycanthropic comedy that will tickle your bones. Bhediya stars Varun Dhawan, Kriti Sanon, Deepak Dobriyal, Abhishek Banerjee, and Paalin Kabak in prominent roles.
Bhediya is meant to be funny and it remains so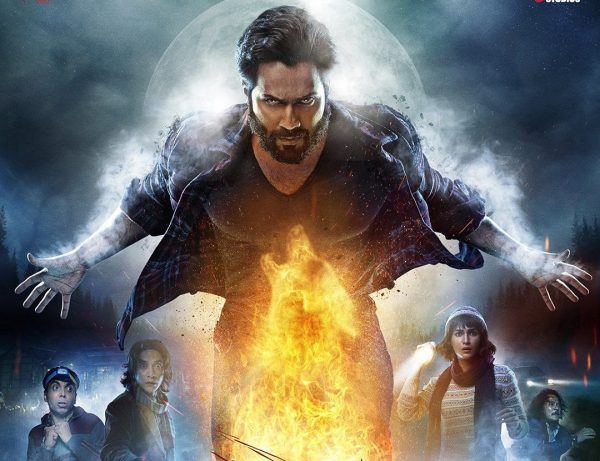 Bhediya starts off with Sharad Kelkar's character narrating the story of a bhediya to his young daughter. Soon, he is mauled to death by the very bhediya he was talking about. This sets the tone for what is to come in the rest of the movie.
Bhaskar (Varun Dhawan) is a contractor who is sent off to Arunachal Pradesh to convince the locals to let them cut through the forests of Ziro and build roads. He goes off to Arunachal Pradesh with his cousin Janardhan or JD, as he prefers to be called (Abhishek Banerjee), and meets with his local friend Jomin (Paalin Kabak). From the get-go, the movie is funny and tickles your funny bone. While Varun Dhawan has good comic timing throughout the movie, the real scene-stealer is Abhishek Banerjee. JD gets the best dialogue and his delivery adds to the hilarity of the situation. Even in the midst of what should be a serious situation, you will be howling with laughter.
One night, Bhaskar gets bitten by a wolf. Now, this should be a life and death situation, but despite that, you are laughing your ass off watching the shenanigans and listening to the characters onscreen. In true fantasy-genre fashion, right after getting bitten by a wolf, Bhaskar suddenly wakes up to a muscular and ripped body, a keen sense of smell, and acute hearing.
Tries to make a statement, but the effectiveness is questionable
Bhediya tackles the issue of man versus wild, the bias against northeasterners, and the corruption in most government and private sector companies. When Bhaskar comes to their town with the proposal of building a road, the locals oppose him because they don't want to displace the animals from their natural habitat, nor do they want to disturb nature. After all, "Prakriti hai toh pragati hai".
The movie is set in Arunachal Pradesh, and one thing it has gotten right is the casting of the locals. Despite wanting to tackle the issue of marginalisation that people of the north-east face, the movie marginalises them. There are jokes made at their expense. At one point, JD calls Jomin "chowmein" only because of where he is from.
Similarly, all the people involved in the road construction project are only doing it for the money. They are all willing to cut corners, bribe their way through, and screw each other over to get what they want.
Despite the hilarity, there's something missing
Bhediya is a fun watch, there's no denying that. But there's still something that's missing in the movie. The characters don't seem fully fleshed out. Dr Anika (Kriti Sanon), a veterinarian who helps Bhaskar and his friends, is a character who had so much potential but is left untouched. Kriti Sanon has limited screen time and she does the best she can do, but that is not a lot.
For a movie that was over two hours long, it felt like the movie was too long yet not long enough. The film is also quite predictable. It is pretty easy to guess how the climax will play out quite early on. But the two cameos at the end were a pleasant surprise.
Bhediya is a good watch if you are in the mood for some light-hearted fun. It is now running in theatres near you.
Featured Image Source
Related: Drishyam 2 Review: A Lukewarm Story That Heats Up For A Quick Second…And Burns Out