Sometimes, things happen to make us realise what means the most to us. And this lockdown has made us realise how much we need our favourite restaurants and cafes. Hanging out with friends for lunch scenes at Big Chill, going on a romantic dinner date to Olive, or wandering around Champa Gali, we miss it all! And if you're a Delhiite, we know you share the same sentiments as us. So, to soothe our souls and make ourselves feel a little better, we made a post-lockdown bucket list with the best cafes and restaurants in Delhi that we can't wait to visit again. Is your favourite on this list?
Related: Go Vocal For Local: Indian Alcohol Brands That Should Be In Your Bar
1. The Big Chill Cafe
On top of almost everyone's list is the iconic Big Chill Cafe. The heavenly pastas, gorgeous interiors, and decadent desserts have been on our minds every weekend since March. If you think we're exaggerating, you're wrong. This place deserves all the hype it gets. Seriously. Have you tried their vodka penne pasta or Mississippi mud pie? If not, this should be the first place on your bucket list. If yes, we feel you.
Image Source
Where: First Floor, B 40, The Colonnade, Connaught Place | 68-A, Khan Market
2. Jugmug Thela
Walking around the beautiful Champa Gali, the quiet surroundings, and a cup of tea or coffee at Jugmug Thela sounds like the perfect, relaxed weekend. And we really miss that. From catching up with friends to casual yet romantic coffee dates, this place is ideal for so many occasions.
Image Source
Where: Shed 4, Khasra 258, Lane 3, Westend Marg, Saidulajab, Saket
3. Rose Cafe
We are suckers for aesthetically pleasing interiors, and Rose Cafe has one of the most beautiful ones out there. The pastel hues of blue and pink set the mood just right. And the food makes the experience even better, so don't miss out on this one when it opens.
Image Source
Where: 2, Westend Marg, Saidulajab, Saket
4. Yum Yum Cha
If you are a fan of Asian food, Yum Yum Cha is paradise for you. This Pan-Asian restaurant has some of the most authentic dishes on their menu. And how can we not mention that it is one of the few restaurants that serves multiple flavours of mochi ice cream?
Image Source
Where: 69, Middle Lane, Khan Market | 2E, Building 10, Cyber Hub, Gurgaon | 2nd Floor, Select Citywalk Mall, Saket
5. Chateau De Pondicherry
The calm and quaint vibe of this restaurant is refreshing and perfect for a long weekend lunch. The menu has a huge variety, owing to its Franco-Tamil inspiration. It's a slice of unique Pondicherry right here in Delhi.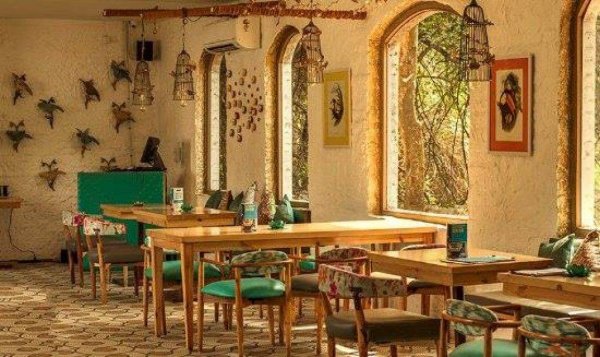 Image Source 
Where: 84, Ground Floor, Aurobindo Marg, Adchini
6. The All American Diner
A place that looks straight out of New York City, The All American Diner is an experience like no other. The classic American style diner with amazing food, music, and outdoor seating has our hearts. If you take your pancakes, coffee, and croissants seriously, you know the power of the breakfast menu here.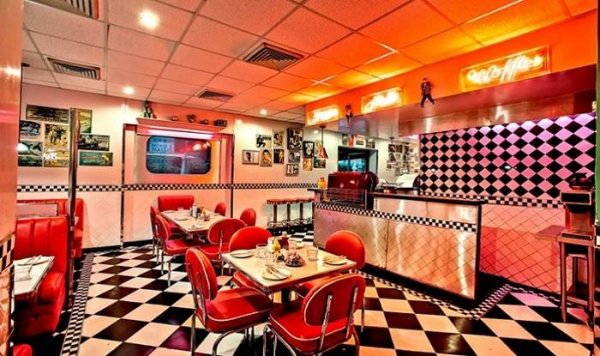 Image Source
Where: India Habitat Centre, Lodhi Road
7. Cafeteria and Co
Missing some Peri-Peri chicken tikka and 3-way cheese fries? We feel you. Cafeteria and Co is one place that does them perfectly. The food is honestly lip-smacking, the decor is rustic and pretty, and it fits almost every pocket. From lunch with friends to dinner with family, each meal here is worth every penny.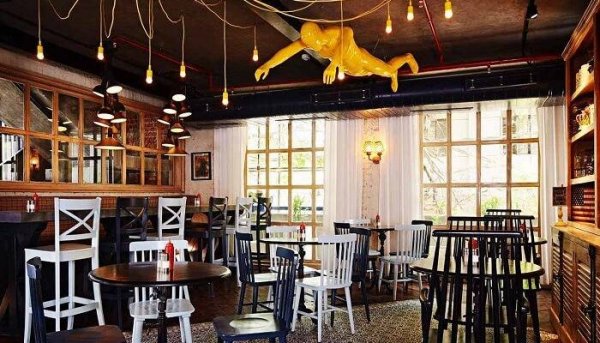 Image Source
Where: G 14, Hudson Lane, Vijay Nagar | 293, Near Moti Bagh, Satya Niketan | Cyber Hub, DLF Cyber City, Gurgaon
8. Town Hall
Can't decide if you are in the mood for pizza or sushi? Well, Town Hall has all the options to satiate your cravings with its vast menu. Chic interiors, good food, and lovely music, an evening at this restaurant is always a delight.
Image Source
Where: 60-61, Middle Circle Lane, Near Dayal Opticals, Khan Market | Two Horizon Center, Golf Course Road, Gurgaon
9. IHOP
Oh, how we miss IHOP! When we can all finally step out for a meal again and go to public places without fear, this is going to be one of the first restaurants we visit. The pancakes are calling, and we must go!
Image Source
Where: Ground Floor, Cyber Hub, DLF Cyber City, Gurgaon | Select Citywalk Mall, Saket | Pacific Mall, Tagore Garden
Related: Easy Dessert Recipes For A Gourmet Experience At Home
10. Diggin
Are you dreaming of the zucchini fries and cheesecake at Diggin, while eating yet another plate of dal chawal, or is it just us? Who wouldn't miss the outstanding decor and drool-worthy menu here? It's perfect for Instagram in every way possible.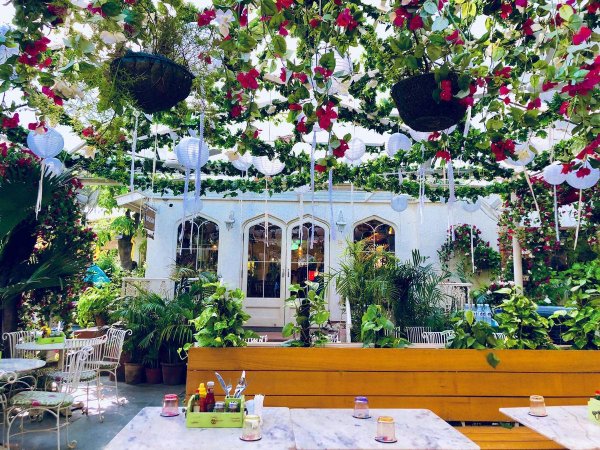 Image Source
Where: Opposite Gargi College, Anand Lok | Santushti Shopping Complex, Race Course Road, Chanakyapuri
11. AMA Cafe
Another breakfast place on our list, AMA Cafe is one of the best restaurants in Majnu Ka Tilla. The scrumptious breakfast menu, the fluffy pancakes, and delicious coffee and desserts make us want to go back to this place repeatedly. Also, the rustic decor and pocket-friendly prices just add to the great experience.
Image Source
Where: New Colony, Majnu ka Tilla
12. The Irish House
One of the best restaurants in Nehru Place is, undoubtedly, The Irish House. The beautiful ambience and mouthwatering delicacies can improve the worst moods. So whether you are planning to hang out with your friends, or take your bae out for a date, bookmark this place as it ticks all the right boxes.
Image Source
Where: Upper Ground Floor, Epicuria Food Mall, TDI South Bridge, Nehru Place | 4th Floor, DLF Mall of India, Sector 18, Noida | Indira Gandhi International Airport, New Delhi
13. Olive Bar and Kitchen
Everything about this place is dreamy. We really miss the dinners and conversations at Olive, in that stunning and peaceful setting. If you haven't experienced Olive yet, you need to put it on your list.
Image Source
Where: One Style Mile, Kalka Das Marg, Mehrauli
14. Chi Asian Cookhouse
We love how spacious and pretty this restaurant is, and everything on that menu is worth trying. So if you love Chinese, Thai, and Korean cuisine, try Chi when you can go out for meals safely.
Image Source
Where: Commercial Centre, Opposite IIT Main Gate, SDA | DLF Mall of India, Sector 18, Noida
15. Ricos
One place in Hudson Lane that everyone swears by is Ricos. We miss every single thing on their menu because it's all great. Perfect for lunches or dinners, Ricos has been on our minds for the past few months.
Image Source
Where: Jawahar Nagar, Near Gauri Nursing Home, Kamla Nagar |  Hudson Lane, GTB Nagar
Which, according to you, are the best cafes and restaurants in Delhi? Tell us in the comments.