Delhi loves eating out. And why not? The city has a unique food culture that embraces every kind of cuisine. This love for food has inspired a movement of food on the go. We're no longer limited to eating the same thing at the same spot. Thanks to food trucks that can show up anywhere, anytime, you can get a wonderful culinary surprise at every turn. Since they're meals on wheels, you may find a completely different food truck in the same corner the next day. Some of the best food trucks in Delhi NCR manage to travel fairly long distances, only to bring the best food to you.
This is especially true for streets around colleges and in Gurugram and Noida, collectively known as NCR. These food trucks are mostly economical and appeal to students and people who have just started working. We bring to you a list of some of the best food trucks in Delhi NCR that will tickle your taste buds while being easy on the pocket.
1. Truckcafe
Location: Subhash Nagar
Truckcafe in Subhash Nagar has some of the best fast food in Delhi. From chilly garlic momos, burgers to cheesy fries, they serve lip-smacking food at amazing costs. You should definitely try out their thick shakes and lemonades. And, if you are looking for a healthier option, try their grilled chicken with a side of grilled vegetables and homemade chutney. Click here for their full menu or call +917503660997.
2. Dosa Inc
Location: Varies
If you're craving a good south Indian meal, make your way to Dosa Inc's food truck. Serving authentic recipes from their own homes, the good folks behind Dosa Inc will satisfy all your dosa and idli cravings. They change the locations of their trucks every day, but the weekly schedule is on their website. You can check out the location closest to you, and get your fill of delicious south Indian food in Delhi. Click here to find out more.
Image Source
3. Super Sucker
Location: East of Kailash
Known for its healthy global cuisine, Super Sucker has become quite popular over the past few years. Chef Karan Malik does interesting variations of international cuisines with Indian touches. Super Sucker also specialises in healthy food, so if you're conscious about what you eat, this is one of the best food trucks in Delhi for you. Click here for more information on how to track them down.
Image Source
4. Being Truckers
Location: Sector 110, Noida
Whether you're craving burgers or a light snack like nachos, Being Truckers in Noida will be there for you. Their chicken and cheese toast, nachos, mozzarella sticks, and more will satisfy any kind of craving. You can visit this food truck in Noida, or you can order in. Click here for more information.
Image Source
5. Hawkers
Location: Vasant Kunj
For all those people who love Chinese, Hawkers is just the place you need to be. With a variety of momos, noodles, and other appetizers, you should definitely give this one a try. Click here for more details.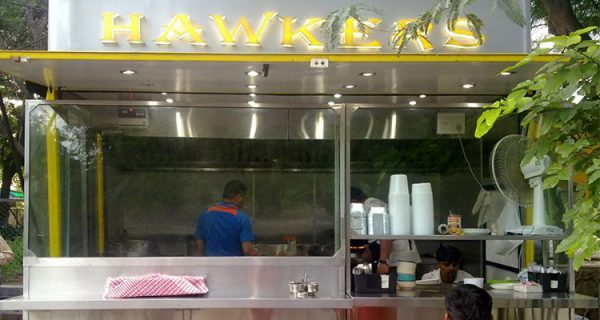 Image Source
6. Kebabz Nirvana
Location: Noida
This food truck serves grilled chicken, kebabs, and mutton in the most authentic way to give you an experience like none other. Enjoy late evening snacks from their delicious menu. Click here for the full menu of this food truck in Noida.
Image Source
7. 24 Seven Express
Location: South Delhi
Your favorite lifesaver is now a fully functioning truck. Whatever you can get at 24×7 outlets, you will get here. So if you're looking for late-night food delivery, check out this food truck. For more details, click here.
Image Source
7. Wok On Wheels
Location: Jasola Vihar
If you are a fan of Asian, seafood, and Chinese cuisine, this place won't disappoint you. From meal combos to main course meals, they have got some amazing items on their menu. Click here to check out their full menu.
Image Source
8. Burnout 2.0
Location: Sector 110, Noida
Offering Continental, Mexican, and Italian food, this food truck can be found in Sector 110, Noida. They have something for everyone – even the fancy ones. For a light snack, try their Chicken Tacos. But if you're hungry for more, try their Penne Arabiatta or Spaghetti Putanesca. Walk around a bit, and come back to finish off your meal with a good old Bun Omelette. Call 8171316955 for more information. Check out their menu here.
Image Source
So, what're you waiting for? Venture out and find some of these food trucks in Delhi NCR today.