Food trucks have taken over Delhi streets, with this trend being extremely famous in America, Delhi NCR streets have taken a cue. From Gurgaon to Noida, every university and college, all the market streets will have at least one food truck. Offering delicious and lip meals, varying from Continental to Italian to Indian, students and office goers cannot get enough of these meals. We bring you a list of best food trucks in Delhi NCR that will tickle your taste buds while being easy on the pocket.
1. Something Saucy
Location: Multiple places in Noida
If you are working in Noida sector 135 or 126, then the Something Saucy food truck is a great candidate to consider for your afternoon hunger pangs. Its multi cuisine menu has something for everyone. Check out some of their best dishes here.
2. What The Truck?
Location: Sector 29, Leisure Valley, Gurgaon
If you have a taste for the American food, head to What the Truck in Gurgaon for some spicy hot dogs and a large selection of burgers and wraps. Their chilli doggy dog is a huge crowd pleaser. Also if you prefer death by chocolate – there is a crispy, fried 5-Star on the menu.
3. Drifter's Cafe
Location: Sector 29, Leisure Valley, Gurgaon
You will find this truck parked right next to What the Truck. Even though they are both very popular in the area, their cuisines are entirely different. Drifter's Cafe serves Asian specialities such as Kung Pao, Thai curry box, dimsums and noodles.
4. Oh Buoy
Location: Noida-Greater Noida Expressway, Sector 93A
Oh Bouy, the brainchild of an engineer assisted by two zealous chefs, circles the streets of Noida. From Continental to Lebanese to Mexican, relish the delectable meals that would make you say "Oh, Boy!". You certainly wouldn't want to miss out on its special Pop Roman Burger that is scrummy for your tummy.
5. Frugurpop
Location: Sector 57, Gurgaon
Craving for some icy pops? Frugurpop's organic and colourful handmade sorbets are the vegan woman's perfect delight and will unquestionably make you drive up to it every week.
6. The Lalit Food Truck Company
Location: World Trade Centre, CP (weekdays) and DLF Mall, Saket (weekends)
Indulge in Mexican and American delight, as the Lalit Groups offshoot serves you the most scrumptious falafel, refreshing beverages and lip-smacking vegetarian burgers.
7. Forklicious
Location: Behind Hansraj College, North Campus, Kamla Nagar
While Noida and Gurgaon seem to be leading the fast food scene, Delhi is not far behind. This is perhaps the first ever gourmet food truck on the list. Look out for their sloppy beans burger, crispy jerk chicken burger, butter chicken burger among others.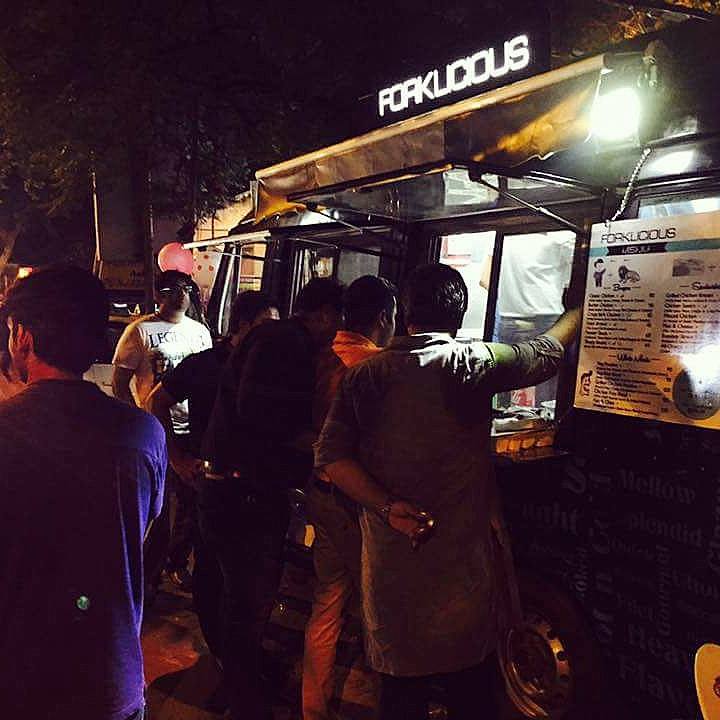 8. Eggjactly
Location: Leisure Valley Road, Gurgaon
This food truck is seen on the Leisure Valley Road of Gurgaon hunting for eggetarians. Touted as the first meals on wheels in India, Eggjactly offers delicious meals with ingredients blended in eggs.
9. Super Sucker
Location: Sarita Vihar and Jasola metro stations
From Mexican and Mediterranean to American and French, you will get a taste of the world cuisine here. They believe in serving fresh and wholesome food and super healthy drinks.
10. Sushi House Mafia
Location: Sector 29, Gurgaon
Love Japanese food? True to its name, the Sushi House Mafia makes some delicious sushi and other Japanese dishes. Don't forget to try their wasabi prawns.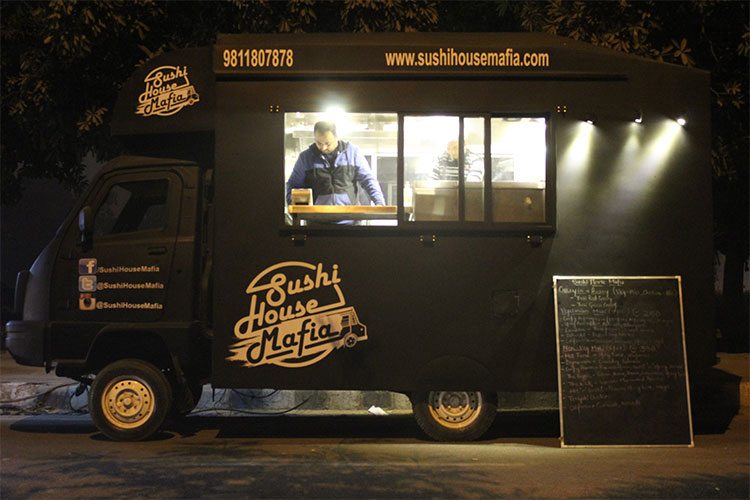 Please follow and like us:
Related Vendors