Everybody's favourite bahu, Anupamaa has been a household name since 2020. While a lot of people love Anupamaa, others love to hate her. Touted as one of the more progressive shows on Indian television, Anupamaa is the story of a woman who fights for her independence after her husband's infidelity. But is it really as progressive as it sounds? Is Anupamaa really a strong, empowered woman or is she just Indian TV's most-loved abla naari?
Related: 11 Thoughts Aunty Eve Had During Her 14-Day Anupamaa Binge
Maa sab kuchh hai, but is she also a paidaan?
Anupamaa plays cha cha cha with empowerment. She goes two steps forward and takes two giant steps back. When it comes to her kids, Anupamaa apne bachchon ke saamne haar jaati hai. Her do anmol ratans, Toshu and Pakhi, constantly disrespect her and treat her like a doormat. Recently, the only achchha bachcha of Anupamaa's kids, Samar, had been feeling left out. Now, he too is well on his way to joining his siblings in mom-hating.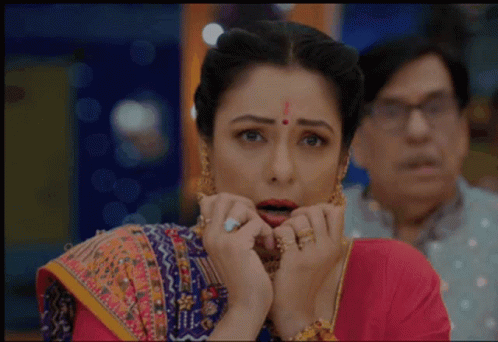 How can we forget Anu's favourite Baa and Baa's raja beta Vanraj? Baa really doesn't like Anu and blames her for everything wrong in the world. According to Baa, Anu is responsible for global warming too. Both Baa and Vanraj are thaali ke baingan. They keep switching from Anupamaa mahaan hai to Anupamaa itni bhi mahaan nahi hai. And Anupamaa, being Anupamaa, just lets everything go and pretends to be zen, like a Buddhist monk.
Will she ever break up with the Shah family?
What's more progressive than an ex-daughter-in-law taking care of her ex-husband's family? Probably leaving a toxic environment, but let's not talk about that. Toxicity does not faze Anupamaa. In fact, she craves it. If she doesn't get her daily dose of toxicity from the Shah household, she has trouble sleeping. She has been insulted by her kids, her ex-husband, and her ex-mother-in-law for years now. In fact, even Bapuji and her daughter-in-law Kinjal have repeatedly told her to stay away from the Shah house. But does she listen? Of course not, psst. People who advise her to make healthy life choices are the enemy, okay?
Will Anupamaa's tyaag ever end?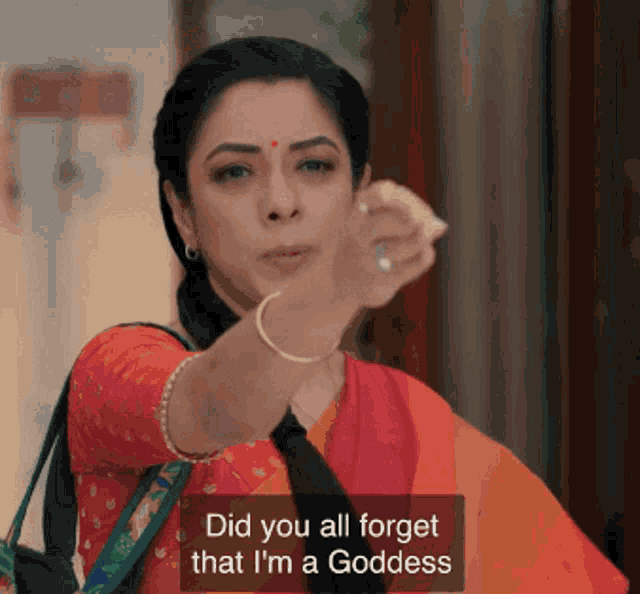 Tyaag ka doosra naam hai Anupamaa (cue Anupamaa's title track). Ask Anupamaa for her blood, life savings, all the oxygen in her body, and everything else, she'll give it to you happily. Uff tak nahi karengi. Her adopted daughter's bio mom wants to take her away? Anupamaa is all about the 'jaa Chhoti jaa, jee le apni biological maa ke saath' life. Does Baa need somebody to curse out? Anupamaa will stand there quietly and fulfil her ex-DIL duties. Her kids being grade-A a-holes and disrespecting her? She'll go back for seconds. Pyaar, paisa, izzat – Anupamaa has enough of everything to start her own charity.
Hey Anu, how's your career?
Remember, once upon a time, Anu had joined hands with Anuj to do business? Yeah, me neither. It feels like ages ago. Once upon a time, she had also started a dance academy. She hasn't gone back there in a while either. Ever since Anu and Anuj got married and adopted Chhoti Anu, life has all been about the fam'. Kya office, kya dance academy. Sure, now that Anuj decided to take a break and go with Chhoti and her bio mom, Anu remembered her dance academy. But Anu ka toh comedy of errors ho gaya. 'Coz Samar and his girlfriend Dimpy decided that since they are the only people working at the dance academy, Mummyji's name and expertise are no longer required.
Now that Anu has started a new dance academy, I am keeping my fingers crossed for it to flourish and succeed.
Anupamaa should get back to Anupamaa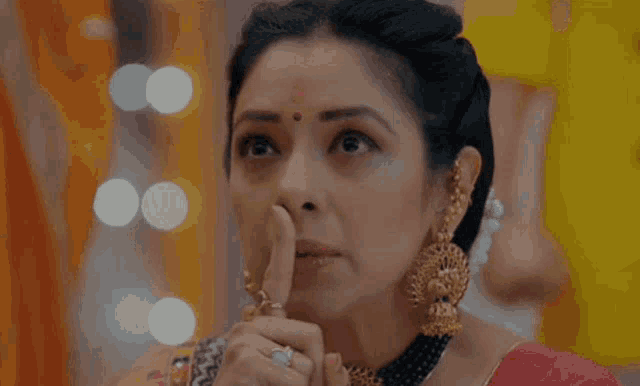 What is all this constant drama between Anuj, Vanraj, Baa, Dimpy, Barkha, Paakhi, and a whole lot of the supporting characters? Will we ever see the story focusing on Anupamaa and her finally taking a stand for herself and succeeding in whatever she chooses to do? Besides, it's time to put a pause on "Maa" and focus on Anupamaa. Where's the individuality? Anupamaa is a woman, independent of her role as a wife, mother, and ex-DIL. It's high time she, as an individual, becomes the focus of the show rather than the crying and lamenting maa.
When will you learn your lesson, Anu?
Anu and Anu's tears are inseparable. Even more than Bollywood and nepotism. When Vanraj cheated on her and left her, she broke down in tears and went all emo. And Anuj leaving her was no different. Anu's constant state seems to be aansuon mein doobi hui. With the tears Anu has shed for the men in her life, you can easily refill a small water body. All we want to see is Anu ditching everyone and being the boss babe we all know she can be. What's stopping you, writers? Why won't you give us the revenge story we all want, producers?
GIFs Source
Featured Image Source
Related: Aunty Eve Talks: Why All My Friends And I Just LOVE Anupamaa