TW: Violence
Directed by Anubhav Sinha, Anek is set in the lush greenery of Northeast India. It stars Ayushmann Khurrana, Andrea Kevichusa and Manoj Pahwa in major roles. Given Anubhav Sinha's history of filmmaking, it is no surprise that he chose to touch upon the conflict in Northeast India. He needs to be applauded for telling a story that is very rarely told on the big screen. Anek is an unsettling film, but is it worth a watch? Read this review to find out.
A mirror of the society
The movie starts with Aido, played by Andrea Kevichusa, getting arrested by the cops outside a pub. What follows is a whole bunch of racist name-calling. "Parlour waali hai ya nepalan hai", says one of the cops as she hits Aido. But it doesn't stop there. Soon, we find out Aido is a boxer who aspires to play for India. Unfortunately, racism holds her back. One of the coaches says if Aido joins the Indian boxing team, "team Indian banegi ya Chinese". It's a mirror to the prejudice and racism that Northeasterners face in India.
Apart from the unbridled racism that's prevalent in India against the people from Northeast India, Anubhav Sinha has also skilfully captured the conflict in the region. With rising insurgents, rampant gun violence and shady politics, Sinha has tried to tell the story from all sides.
A memorable performance
Ayushmann Khurrana, as usual, was delightful in his role of Aman. Aman is an undercover officer deployed to the Northeast under the alias Joshua. In order to complete his mission, he has established a relationship with Aido, who in turn falls for him. Aman has a very blinkered sight. All he sees is his mission and how he can use the people around him as pawns to reach his goal. He is unbothered about how his actions affect those around him. That's probably also why he is not disappointed when he finds out his friend and colleague put a tracker on him.
Anek is the debut project of Andrea Kevichusa and she manages to hold her own. Kevichusa has comfortably moulded herself as Aido who is disheartened, not only on the professional front but also on the personal front. As she battles prejudice in the boxing ring, she faces violence and death back home. Kevichusa has managed to capture it all quite well.
Seasoned actors Manoj Pahwa and Kumud Mishra are a treat to watch. Manoj Pahwa, in particular, shines in his role as Abrar, the man negotiating a peace accord with the Centre and a Northeastern insurgent leader Tiger Sangha. Abrar too is a single-minded man who doesn't let morals come in between his work. He gets the work done by hook or by crook, even if it leads to bloodshed.
Peace or peace accord?
All the violence in the movies begs the same question Aman asks, "What do we really want? Peace or peace accord?" Everyone seemingly wants peace, and yet all we get is violence. At one point, Aido's father, played by Mipham Otsal, a social worker and a rebel says, "It's easier to maintain war than peace." And that seems to be the truth from everything we see in this movie. The government, the insurgent leaders — what exactly do they want? Do they just want a piece of paper that says there's peace or do they actually want peace? It is also something for the audience to ponder.
Who is an Indian?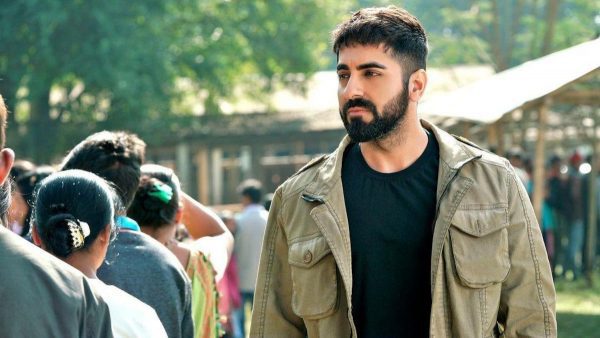 Another question raised by Aman is what determines who is an Indian. Is it dependent on which part of the country they belong to? If so, why isn't Telangana, which is to the north of Tamil Nadu considered to be north India by the Tamilians? Or do we qualify someone as a North Indian by how he speaks Hindi? If a person speaks "saaf Hindi", then he is a North Indian, but then again, the people of Kashmir, a part of north India, don't exactly speak "saaf Hindi". So, how can Kashmir be considered North India? These questions are not shouted at the audience for impact. Rather they are woven subtly, begging the audience to think about it.
Anek is not without its faults. Anubhav Sinha has tried to tell too many stories and that dilutes the effect. Be it the discrimination in sports, the rebellion in Northeast India, the politics that drives it all, or children being forced by circumstances to pick up arms — there so much going on in the movie and therein lies its weakness. Despite it all, Anek is a movie worth watching.
Feature Image Source
Related: Bhool Bhulaiyaa 2 Review: The Horror Comedy Is Like A Ferris Wheel With Many Highs And Lows