If you're a foodie who loves travelling, we have the ultimate list for you. The World's 50 Best Restaurants organisation recently released its list of… you guessed it… the 50 best restaurants in the world. All of them sound exquisite, but we chose 6 out of those to make a bucket list for every kind of Indian traveller. Whether you're travelling to the Far East for an adventurous holiday, to Europe for an indulgent getaway, you can sample at least one of these places. And while they are expensive, they will be completely worth it. After all, it's not every day that you get to dine in one of the best restaurants in the world.
Here are 6 restaurants around the world which should be on your bucket list.
1. Mirazur, Menton, France
Image Source
Located in the stunning French Riviera, Mirazur was named the best restaurant in the world for 2019. With two Michelin stars and run by an Argentine-Italian chef trained by the best in the business, this is no surprise. Mirazur will easily set you back about 200-300 euros for a meal. Chef Mauro Colagreco picks ingredients from his own backyard farm and the seafood is as fresh as it can get.
Once you manage to get a reservation (and enough savings to make this trip), you may be able to dine on delicacies like Colagreco's signature oyster with tapioca, shallot cream and pears. However, there is no set menu since everything is prepared with fresh ingredients available each day.
2. Noma, Copenhagen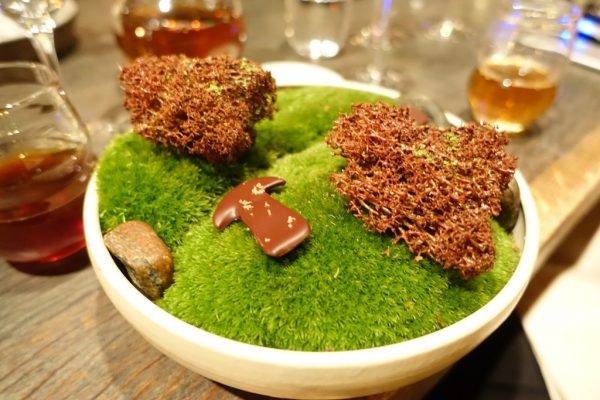 Image Source
Voted best restaurant in the world four times in a row, eating at Noma is an experience for which you should go hungry. Unlike regular restaurants, at Noma, you will be treated to a tasting menu of 20 small plates. This costs about USD 300-400, so make sure you have enough money on this trip. Instead of just one building, Noma looks like a small village. On a visit here, you will find 11 buildings which house the greenhouses where they grow their own produce, the several kitchens and the main restaurant.
The menu changes with the seasons, so if you're looking for fresh seafood or meat, plan accordingly. You will need to plan months in advance anyway. Noma opens reservations three times a year, so you'll have to track those dates and book a table immediately. From what we've seen and read, the dining experience is worth planning a whole trip around.
3. Gaggan, Bangkok
Image Source
Run by the first Indian chef to get two Michelin stars, Gaggan Anand, this iconic restaurant in Bangkok was recently listed fourth among the best restaurants in the world. The 23 courses of your meal here are a wonderful journey into India's culinary diversity. Costing around USD 200-250, a meal will be one of the most memorable meals of your life. So if you're making a trip to Thailand, save some money and make a reservation at Gaggan.
4. Den, Tokyo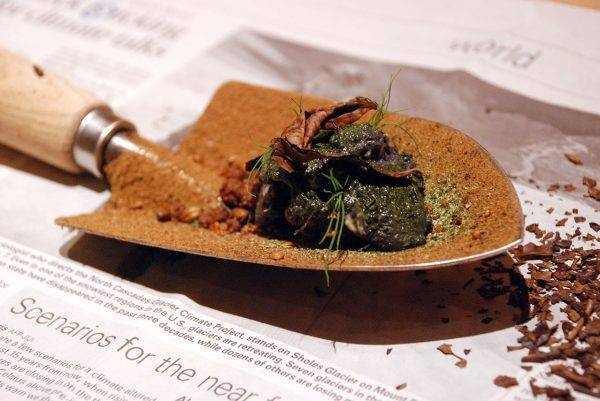 Image Source
Concentrating on a series of small, intricately designed plates of Japanese cuisine, it's not difficult to see why Den is one of the best restaurants in the world. Located in a small alleyway in Tokyo's Shibuya district, it's easy to miss this place if you're not looking for it. Chef Zaiyu Hasegawa started his culinary journey at the age of 18, working in a restaurant where his mother worked as a geisha. Now, he runs this world famous restaurant known for dishes as exquisite as aged fish for sashimi or a garden salad with 20 fresh vegetables. If you're going to be in Tokyo anytime soon, it's worth the 30,000 Yen you'll pay for two people.
5. The Clove Club, London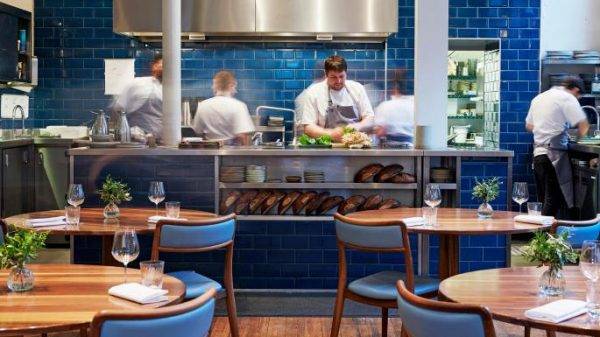 Image Source
Run by three friends who have become a legendary trio in the business of food, The Clove Club is one of those restaurants that you have to try on a trip to London. You can choose from the full tasting menu or a shorter, five-course meal. The signature dish, created by Chef Isaac McHale, is the raw Orkney scallop with Perigord truffle. A meal at this Shoreditch icon will easily cost you upwards of GBP 100, so be prepared. The cuisine here is modern British, so you can expect to be blown away by their renditions of this genre.
6. The Chairman, Hong Kong
Image Source
How does steamed flowery crab in aged Shaoxing wine sound? Another level of exotic, isn't it? A meal like this is possible in The Chairman in Hong Kong, a fairly new entrant in the list of the 50 best restaurants in the world. However, its reputation for world class cuisine and service is not new. The restaurant only serves the freshest seafood, sourced from local fishermen, and vegetables from their own organic farm. The two person tasting menu will cost you about USD 200, but for a city like Hong Kong, that's not considered particularly exorbitant.
So have you made your food-filled bucket list yet?