Many of us hate wasting money on useless buys and pretty things that aren't very practical. But we recently found some super useful and budget-friendly bathroom essentials on Amazon. So, if you want a mini makeover, you've got to check out these bathroom products on Amazon for under ₹1,000. They are practical and make use of your space smartly without creating clutter.
Related: Amazon Kitchen Products Under ₹1,000 That Are Going To Change Your Life
1. Toothpaste Squeezer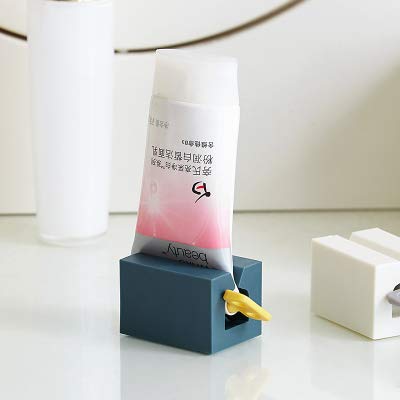 A toothpaste squeezer is definitely a bathroom must-have as it is practical and easy to use. Now, no more squeezing the paste out of the tube because you can simply place it in the squeezer and roll away! Do we need to say more?
2.
Glass Soap Dispenser
Glass soap dispensers are both practical and pretty and give your space a neat and chic kinda look. Since they are durable and reusable, all you need to do is refill them. So, instead of using plastic bottles, get glass bottles that are better for the environment and budget-friendly.
3. Wooden Towel Rack
Having a simple and sophisticated towel rack is a great idea to make the most of your bathroom space. That way, you don't have to stack towels on shelves and you can leave them to dry in the bathroom itself. Such towel racks also add a very modern and classy vibe to any space. So, if you're looking for budget bathroom decor products on Amazon, this is a great buy.
4. Toilet Brush and Holder Set
Nobody likes having their toilet brush lying around because it is so unhygienic and looks shabby. So, get this super cute toilet brush and holder set that is perfect for deep cleaning and is easy to handle.
5. Memory Foam Mat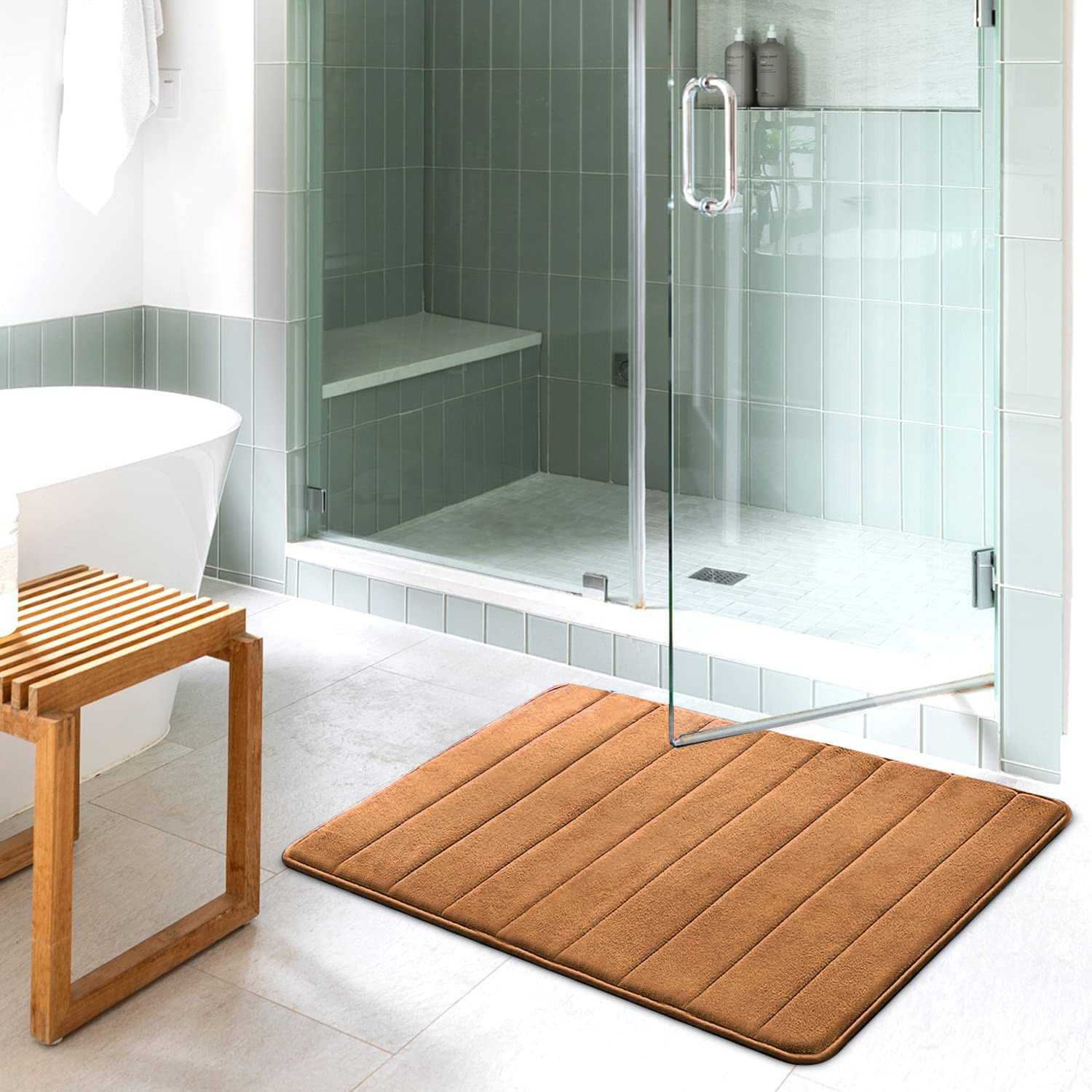 A memory foam mat is one of the best buys and a great addition to your bathroom. These are nonslip and dry super quickly. You can simply step on the soft mat, dry yourself, and keep your bathroom clean after showers.
6. Tissue Roll Holder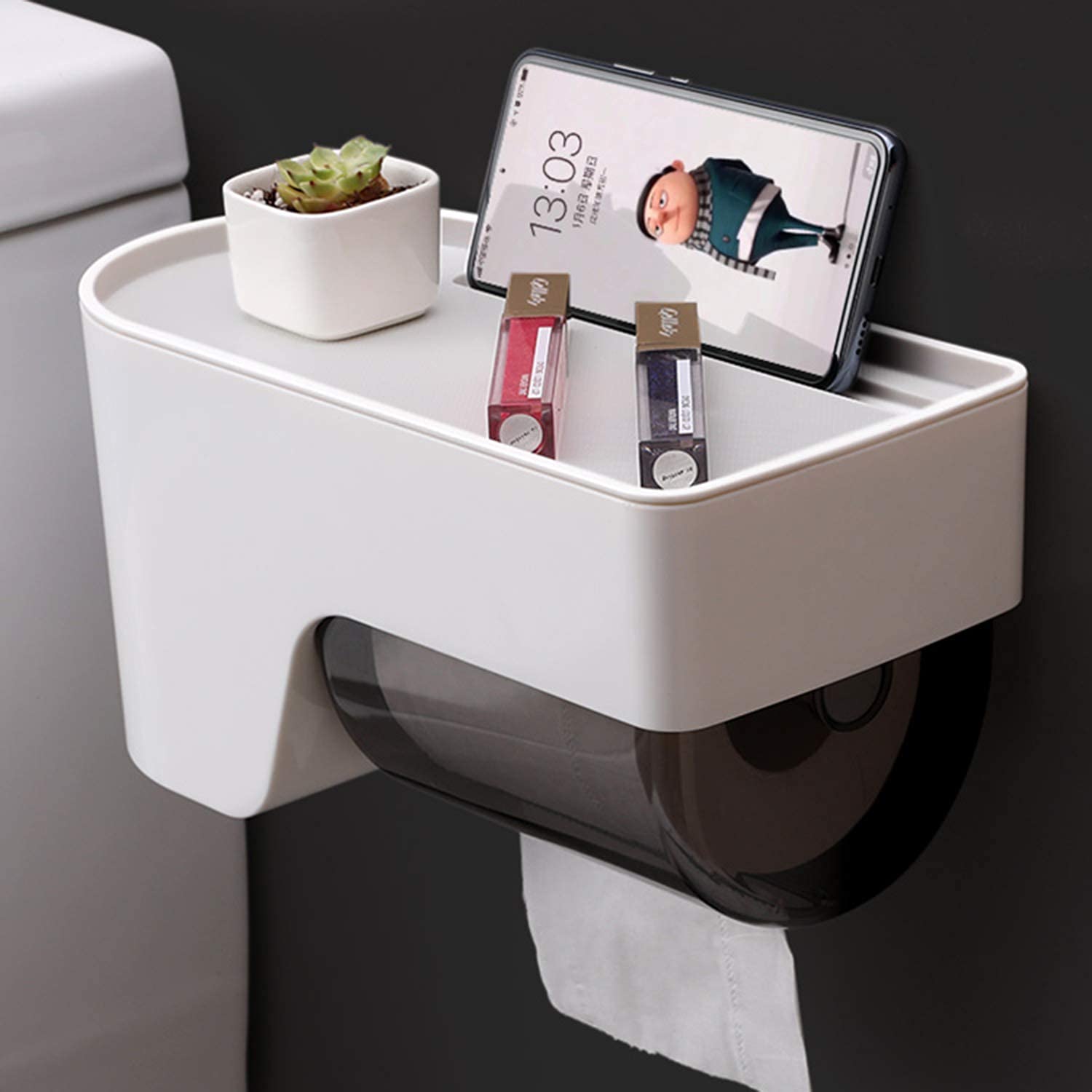 This tissue roll holder with a mobile stand to hold your phone and other stuff is one of the best bathroom products on Amazon. It is practical, waterproof, and creates extra space for keeping small knick-knacks around. And it is mounted on the wall, so it doesn't clutter the shelves.
7. Storage Box Organiser
Having a storage box organiser will keep your things in one place instead of being all over the shelf. It is a great product for compact spaces as you can easily place it anywhere and conveniently store your small products.
These items are individually selected by the team and we may earn a commission from your purchase.
Featured Image Source