Do you want to know what's in store for you in 2020? Of course you do. You need to know what epic things are headed your way in the first year of the new decade. Guess what? You're likely to meet your favourite Bollywood stars in the unlikeliest of places. To ensure that you're prepared, here is your horoscope for 2020:
Aquarius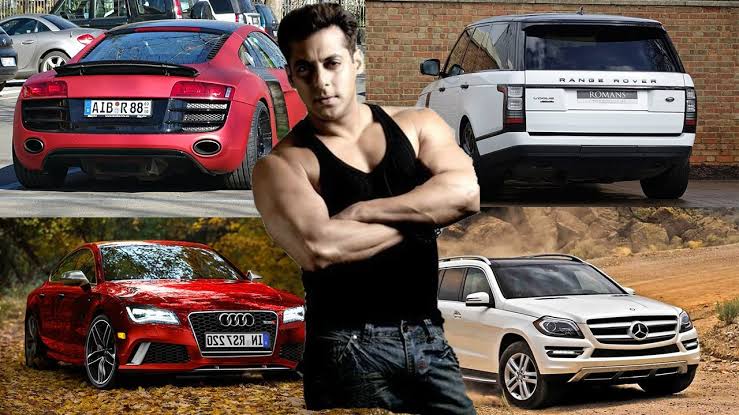 Image Source
2020 is the year where you get to be the perfect Bollywood fan. You will be at the peak of your creativity this year. The stars indicate a chance encounter with Salman Khan. He will most likely run over… ahem… into you while driving, so exercise your creativity by finding a place to stand where he cannot drive his car.
Pisces
Image Source
You will have lots of adventures this year and try a lot of new things. But the highlight will be running into Ranveer Singh doing his clothes shopping at your local curtain shop. He will ask for your input in picking his next red carpet outfit and even invite you to take a beach holiday with him before his next shoot. You can see firsthand how he doesn't know about sunscreen and accidentally gets tanned for his next film.
Aries
Image Source
2020 will be all about stability for you. You will also run into the most stable Bollywood star, Ranbir Kapoor, while he prepares for the role of yet another man child who needs a woman to fix him in his upcoming film. The stars tell us that the working title is Bachna Ae Dil, Jawaan Deewana Rockstar is Awake. It's already a hit.
Taurus
The stars say that you will have to make some important life choices in 2020. This means you will finally have to pick between Ranbir and Ranveer, and join the Twitter fan armies of one of the two. Do not mess this up, as your entire future depends on this vital decision.
Gemini
You will be in charge of setting the pace in 2020. If you take it slow, you will meet Hrithik Roshan in the two year gap between his films. If you want to pick up the pace, you will probably meet Priyanka Chopra as she moves into a Delta Airlines plane permanently while she commutes between U.S and India every day.
Cancer
Image Source
Cancerians need to be completely ready for big changes in the coming year. If the need arises, you must be ready to stop saying that Alia Bhatt is a "once-in-a-generation actress" and start calling her "the best actress of this generation". Not only will this radical change completely transform your life, you will make Alia Bhatt so happy that she will also transform as an actress and cry like a 12-year-old in her next film instead of an 8-year-old.
Leo
Image Source
You will be full of energy this year and will try new things. Your life will also be full of twists and turns, such as encountering Tiger Shroff doing parkour in your colony. This is what will give you energy and the desire to try a new form of exercise with Tiger.
Virgo
Image Source
Beware of making impulsive decisions in 2020. You may want to go watch Kartik Aaryan's next film after you see him campaigning for men's rights outside your college with a 40-minute monologue. Think twice before you make any such decisions.
Libra
Image Source
This is your year to take it easy. While you're chilling, you might run into Siddharth Malhotra in Defence Colony as he moves back with his parents and starts making peace with the idea of being unemployed soon.
Scorpio
Image Source
This is the year where you will be free of all restrictions. You can dance buck naked outside Mannat and meet Shah Rukh Khan. You'll find him convincing the crowd of fans outside that he was really poor because he only got two pairs of Nikes in school.
Sagittarius
Image Source
2020 is the year for you to let go of your past baggage. It doesn't matter if you've been worshipping at the altar of Salman Khan all these years. It's time to idolise someone radically different: Varun Dhawan. You will definitely run into him when you're out buying new ganjis, and he will convince you to buy scent vaali vest.
Capricorn
Image Source
Tired from the rat race, 2020 will see you go on a spiritual vacation to find yourself. Here, you will run into Canadian superstar Akshay Kumar as he tries to figure out whether Indian citizenship is worth giving up an unlimited supply of maple syrup.
Are you excited for 2020 yet?