The first COVID-19 lockdown was imposed in India on March 25 this year. It has now been more than 120 days for many across the nation who have followed self-isolation practices to stay safe. However, things are opening up now, and we are learning to adjust to this new normal. The Unlock 3 period, which started on August 1, includes more relaxations and lesser restrictions on movement. Although the move is a welcome change for the population, there is still a legitimate fear around the virus and its impact. There are multiple questions that crop up in one's head regarding safety, precautions, and the overall viability of being in public areas.
The fears are real, but are we ready to go out?
Image Source
Are we ready to shed all fears and go back into the social world, like in the pre-COVID world? Probably not. But what we can do is find ways to go back into the world with safety measures in place.
Related: Stay Safe: COVID-19 Testing Centres And Helplines You Need To Know 
Let's first begin by acknowledging that the fears surrounding the virus are very real. We often find people saying, "Don't worry about it, it's all under control". But these pacifying statements don't always do their job. By now, it is safe to assume, that most of us know of at least one person who is or was infected with COVID-19. While some are able to trace the symptoms and the source of the virus, there are many who remain asymptomatic for long and don't even realise they have it till they get major, visible symptoms. This is why dismissing people's fears is not going to do anyone any good. The need of the hour is to acknowledge these fears and find ways to deal with them. So, here are some ways that can help you stay safe outside.
Safety and hygiene during Unlock 3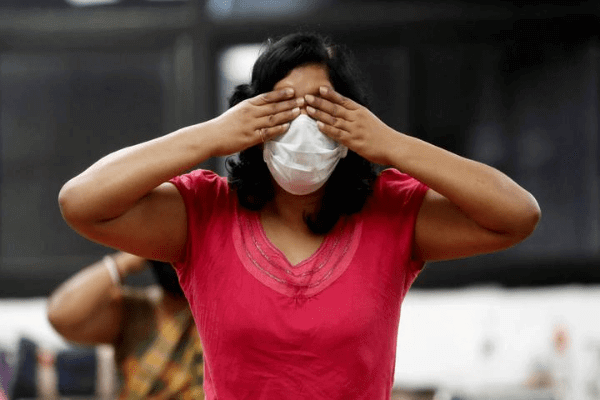 Image Source
One of the biggest changes in Unlock 3 is the reopening of gyms and yoga centres. After exercising at home for almost four months, gym lovers are bound to head over to their favourite training centres. But it is important that one keeps in mind all recommendations to stay safe while using these facilities.
For gyms, contact your trainer and get an appointment for yourself. Personal appointments will ensure that you are utilising the services when no other customer is around.
Carry gloves so that you don't have any unnecessary contact with the equipment at the gym. This is only effective, however, if you follow the proper procedure of removal and disposal with gloves.
If you can carry and use safety goggles, please do.
Always wear a mask but ensure that your mask is comfortable and doesn't distract you. The mask is going to be a part of our attire for a long time to come, so it is essential that it is a comfortable addition. It should not prove to be a distraction, especially if you're driving, crossing the road, or operating machinery.
Ask about the sanitisation techniques used at any of the facilities that you access.
While standing in queues, ensure there's an adequate gap between yourself and the people ahead and behind you.
Do not use the towels available at the gyms; it is better to carry your own hygiene material.
Keep your hand sanitiser handy.
Use your elbows to open doors that say 'Push' or 'Pull' instead of using the handles.
Use the takeaway or delivery option for restaurant meals, instead of dining in, as much as possible.
In case there are more people at a facility, ensure that you maintain a distance of six feet from them, and always have your mask on.
In case you find some sweat residue from previous users at yoga centres or gyms, request the facility for sanitisation.
After returning home from anywhere, either take a hot shower or wash your hands, face, and feet with soap and water.
Related: COVID-19: What You Need To Know About Fabric Masks
Finding a balance in a new situation is always hard. However, with a calm mind and a plan, it is possible to start the process right. To our readers, we recommend practising social distancing and choosing to stay at home if you can. But if you must go out, make sure you're staying safe, for your sake and for your family's sake.
Featured Image Source