Weekends shouldn't be limited to house parties and drinking scenes. There are so many things to do this weekend in Delhi that you will be spoilt for choice. From kite making and flying for kids, to swapping plants with fellow plant lovers, you can plan a weekend itinerary for the whole family with our weekend guide. Check out these weekend events in Delhi from January 10 to 12, 2020.
1. Full Moon Experience: Vitality Hours by Antidote
Experience a unique health and wellness event, which includes workshops and a special marketplace which concentrates on mindfulness. Create vision boards, diet goals and meditate with experts. Shop for products which will help you in your overall growth as a more well-rounded person. Click here to buy tickets.
Venue: KONA, 1 Jor Bagh Market
Date: January 11
Time: 10am – 9pm
2. Kite Making and Kite Flying Workshop
Image Source
Get your kids to learn a new skill and have a memorable weekend with this kite making and flying workshop. This event is a part of Lohri celebrations in Gurugram, so you can enjoy extended festivities this weekend. Call 9910019890, 8700826160 or 9711366336 for more details.
Venue: Goa Country Club, Palam Vihar, Gurugram
Date: January 12
Time: 3 – 4.30pm
3. Coffee Painting Workshop
Image Source
If you're an art enthusiast, this unique workshop is for you. Learn how to paint with coffee and express yourself in a whole new art form. Click 8826945879 to register and for more details.
Venue: Alfa Education, 5140/9, First floor, Harpool Singh Building, Sabzi Mandi, Clock Tower, Near SBI Bank
Date: January 12
Time: 10.30am – 12.30pm
4. Design Fair 2020 – Dastkar Delhi
A tasteful collection of crafts, Design Fair 2020 is the perfect place to spend a winter weekend. Witness the coming together of designers and craftspeople from across the country. Click here for more details.
Venue: Nature Bazaar, Chhattarpur
Date: January 9 – 20
Time: 11am – 7pm
5. Free Form Resin Coasters Workshop
In this workshop, you can learn how to make your own stencils to make gorgeous resin coasters. You will learn all the techniques and processes you need to make these beautiful coasters and give them a smooth finish. At the end of the workshop, you will also get four coasters to take home with you.
Venue: Cha Bar, Lajpat Nagar 2
Date: January 12
Time: 12 – 3pm
6. Delhi Plant Swap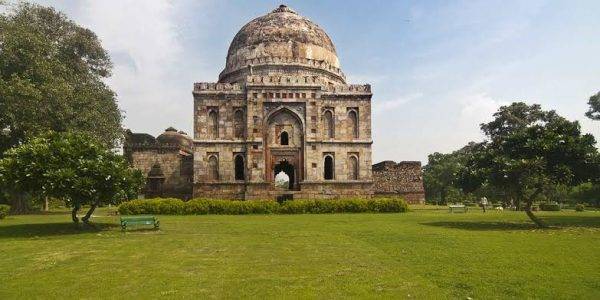 Image Source
Are you a plant parent? Do you want to expand your little home garden? If yes, this is the perfect event for you. Meet other plant parents and enthusiasts and exchange plants and information. Click here for more information.
Venue: Lodhi Garden
Date: January 12
Time: 11am onwards
7. Touchika Art Exhibition
If you love finding and collecting new art, this exhibition is your playground. Attend this art showcase by Touchika and support new talent in the world of art. Click here for more information.
Venue: Thehomestop@104, Hazipur, Opposite Pathways School, Sector 104, Noida
Date: January 10 – 12
Time: 4.30pm
8. Mixed Media Art Workshop
Re-imagine what creating art looks and feels like. Think beyond water colours and oil pastels. Think about mixing, matching, playing with colours, textures, objects, fabrics and ideas. Experiment to your heart's content in this art workshop, meant for those who need an outlet for their creativity.
Venue: ArtBuzz Studio, E49/5, Pocket D, Okhla Phase II
Date: January 11
Time: 11am – 2pm
9. Kahani Lashon Ke Pul Ki – A Storytelling and Folk Music Set
Performed by The Aahvaan Project, Kahani Lashon Ke Pul Ki is an hour long storytelling and folk music set. The story is the journey of an iktara, that travels from village to village, city to city, observing and absorbing the stories of the earth and its people. Send an email to team@downstairs-s47.in to book a spot.
Venue: S47, Panchsheel Park
Date: January 11
Time: 7pm onwards
Have you made your weekend plans yet?