Fashion trends come and go every year. But in 2019, we saw a major comeback of many trends that used to be the rage a while ago. From runways to the streets, we're thankful for some of these comebacks which are redefining style trends in 2020. Have a look!
1. Mom pants
These high-waisted, loose pants are as stylish as they are comfortable. This is a major style statement we are thankful for because they can be styled to suit any occasion. Pair these with crop tops or denim jackets, or glam it up for a dinner date.
Image Source
2. Slip dresses
This decade-old trend has re-emerged in today's fashion world and let's just say it's every bit as steamy. From pairing it with tees to just wearing it as it is, slip dresses are being embraced by everyone.
Image Source
3. Barrettes
These colourful plastic clips were a huge trend back in the day, and we've always loved them. Rows of these barrettes add oomph to your outfit without going overboard. Now, barrettes are bedazzled with jewels, accessories and a bunch of other things to make them more grown up.
Image Source
4. Fanny packs
Fanny packs were one of the biggest fashion trends of 2019. They are usually attached with a belt or can be worn around the waist for a more edgy look. From high society fashion events to street style statements, fanny packs are a rage and are here to stay.
Image Source
5. Tiny sunglasses
These cute accessories have made a rather huge comeback in this year's fashion trends. They have been spotted on both Hollywood and Bollywood celebrities. Try these to give a high fashion twist to your regular look.
Image Source
6. Flared jeans
From ripped, extra flare to subtle width, these are the best jeans you can own. Flared jeans have comfort and style going hand in hand. One of the best style trends in 2020!
Image Source
7. Scrunchies
Scrunchies have to be the cutest fashion trend to have made a comeback in 2019. They are soft and delicate, unlike all those elastic hairbands pulling out your hair. Are you ready to give your hairdo a retro, chic vibe?
Image Source
8. Dramatic sleeves
From dresses to tops, dramatic sleeves have made a comeback like no other. They instantly add drama and make your outfit look as extra as you want it to be.
Image Source
9. Track pants
This is the perfect airport outfit that gives you both unmatched comfort and celebrity levels of style. And they don't even look frumpy. Add a bit of bling to your track pants to make them as glam as a cocktail dress.
Image Source
10. Splash of neon
Neon has been splashed across the runways in recent years. From red carpets to casual events, our favourite celebrities have donned some of the best neon outfits, and we are totally digging their looks.
Image Source
11. Animal prints
Have animal prints ever not looked ravishing? Since the beginning of 2019, snake, cheetah, and leopard prints have been ruling the style charts, and we couldn't be more pleased to see this as one of the style trends in 2020.
Image Source
12. Tie and dye
This nostalgic print has made its way back into our hearts and wardrobes. Tie and dye prints are fresh and appealing, and we are glad this trend has made its way back.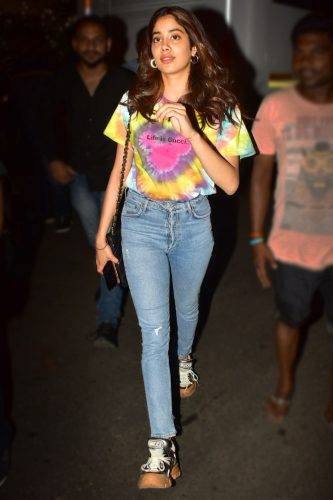 Image Source
13. Plaid
From checks to stripes, plaid simply screams style. Plaid looks classy and gives you a high fashion look without doing much. Blazers, dresses, overcoats, jackets, scarves, and even plaid skirts, have been loved in the past, and they're all the rage now.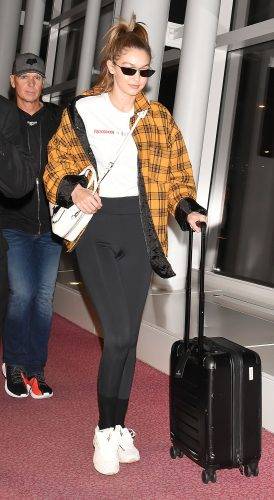 Image Source
14. Platform shoes
These shoes have made a comeback in recent years and honestly, they look so cool. They have a very grunge vibe to them, and we are definitely rooting for these to stay in style for a long, long time.
Image Source
15. Polka dots
Polka dots never really lost their charm and still look as elegant as ever. From Hollywood to Bollywood, our favourite divas have brought this classic style back with a bang.
Image Source
For more tips and tricks on shopping smart, click here.