India, along with the world, faced an unprecedented emergency in 2020 and 2021. We've seen crisis after crisis in the last two years, some common between us and the world and some that have been unique to India. Because of the pandemic, many people, including us, saw the onset of 2022 as a sign of new beginnings and the end of all the problems that came with 2020-21. Since it's only January, we're still hopeful.
We all have our wishlists for 2022 for ourselves, our families, and our friends. So, on the occasion of Republic Day 2022, we decided that we would make our own wishlist for India and its citizens.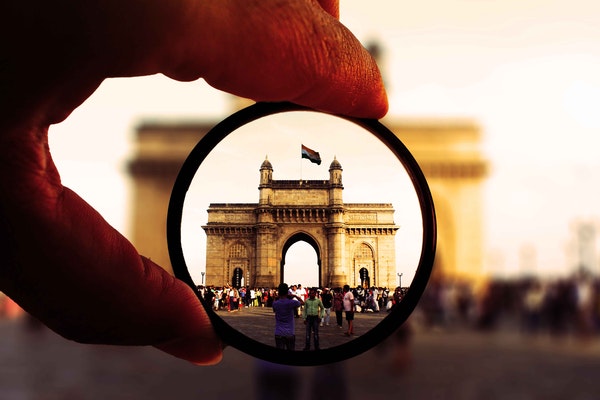 1. Less hustle, more rest
Two years of pause and focusing on our health made us realise the value of resting and treating our bodies right. We hope that, in 2022, India and its ever-increasing start-up culture will go through a much-needed change and not equate success with living in constant hustle mode.
2. Debates backed by facts and knowledge, not volume
We saw news debates hit new lows in 2021, and we saw the hosts of these "debates" being called out by viewers for allowing such filth on air. After an entire year of defamatory and derogatory remarks being passed off as "news", we hope that, in 2022, such debates will be won by verified information and facts and not by the loudest screamer in the room.
3. For women to feel secure, no matter where they are at any time of the day
The 22nd year of the 21st century is now upon us, yet the women of India still cannot feel safe in their own country. Law enforcement agencies and the judiciary continue to fail us every now and then. And we continue to tell our daughters, sisters, friends, and ourselves about the dangers of going to a certain place at a certain time. We hope, rather optimistically, that we can see at least some progress towards making women feel safe at home, at work, and in public places. And no, we don't mean pointing cameras at women and trying to figure out if they're in distress or not.
Image Source
4. For more men to speak up in the face of misogyny and harassment
This is one systemic change we're ardently hoping for in 2022. We've been through two life-altering years already, so it's a great time for men to realise that silence in the face of sexism is not going to work. We hope that, in 2022, more men will speak up when they see a woman being harassed at work, when they see a woman being treated unfairly at home, when they see a man stalking a woman in public, and when they read the nth sexist joke that chachaji sends every week.
Related: 10 Things Women Around The World Still Need Freedom From
5. Serious progress towards financial equity and balance
The economic disparity in our country, even now, is staggering. According to the World Inequality Report 2021, as reported by Scroll, the top 1 per cent of India's population earned more than one-fifth of the country's total national income in 2021, while the bottom 50 per cent made just 13.1 per cent of the money.
We hope 2022 is more about helping those in need than amassing unnecessary personal wealth.
6. Genuine compassion and empathy towards the underprivileged
People around the world, and especially in India, are getting more and more combative about protecting their own privilege rather than using that privilege to uplift those in need. Whether it's economic privilege or caste privilege, we are not anywhere close to narrowing the gap, and unfortunately, we're not even trying. And this can only change with genuine compassion and empathy for those who struggle much more than we do.
7. Better mental health
India was not doing well in global mental health statistics before 2020, and with the lockdown and all the other events of the past two years, it's safe to say that our overall mental health has suffered. According to WHO, over 50 million Indians suffer from depression and nearly 40 million Indians suffer from anxiety disorders.
Mental health also became the focus of living room conversations when actor Sushant Singh Rajput died by suicide in June 2020. But this will be an endless struggle, until we learn to acknowledge mental illness as a real illness which needs to be treated by medical professionals. So, in 2022, we hope that Indians can finally let go of the stigma around mental health and learn to talk about it. Only then will we get better.
Related: Mental Health Matters: Be There, Don't Just Talk About It On Social Media
8. Clean air!
Year after year, we grapple with pollution in India's cities. It's in the news, politicians make promises, and then we brace ourselves for yet another season of unbreathable air. We hope that, in 2022, our politicians can finally fulfil their promises and take concrete steps to ensure we are not breathing in 20 cigarettes a day just by opening the window.
Related: Delhi Air Pollution: 7 Yoga Asanas That Strengthen Your Lungs To Fight Toxic Air
What's on your wishlist for the nation in 2022?